Adhere to Strict Sexual Harassment Policies in Your Hospital
In Compliance
February 14, 2018
Comments Off

on Adhere to Strict Sexual Harassment Policies in Your Hospital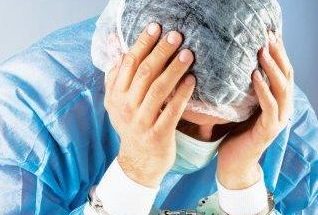 Sexual harassment isn't just a Hollywood problem coming into the limelight. It's in nearly every workplace, including hospitals and physician practices. To help ensure your healthcare organization avoids incidents of sexual harassment, it's important to have strict policies in place and to make sure your employees understand what constitutes inappropriate conduct.
What Is Sexual Harassment?
Sexual Harassment violates Title VII of the Civil Rights Act of 1964 and it is a type of sexual discrimination. According to the U.S. Equal Employment Opportunity Commission's (EEOC) website:
It is unlawful to harass a person (an applicant or employee) because of that person's sex. Harassment can include "sexual harassment" or unwelcome sexual advances, requests for sexual favors, and other verbal or physical harassment of a sexual nature.
Harassment does not have to be of a sexual nature, however, and can include offensive remarks about a person's sex. For example, it is illegal to harass a woman by making offensive comments about women in general.
Both victim and the harasser can be either a woman or a man, and the victim and harasser can be the same sex.
Although the law doesn't prohibit simple teasing, offhand comments, or isolated incidents that are not very serious, harassment is illegal when it is so frequent or severe that it creates a hostile or offensive work environment or when it results in an adverse employment decision (such as the victim being fired or demoted).
The harasser can be the victim's supervisor, a supervisor in another area, a co-worker, or someone who is not an employee of the employer, such as a client or customer.
Sexual harassment can even occur between a physician and patient or a nurse and supervisor. The harasser's conduct must be unwelcomed and "the victim does not have to be the person harassed but could be anyone affected by the offensive conduct," according to EEOC.
Help Prevent It and Take Complaints Seriously
The EEOC says your best recourse against sexual harassment is to:
•    Take steps necessary to prevent sexual harassment.
•    Clearly communicate to employees that sexual harassment will not be tolerated.
•    Provide sexual harassment training to employees.
•    Establish an effective complaint or grievance process.
•    Take immediate and appropriate action when an employee complains.
If you believe you are being harassed in your healthcare organization, the EEOC has suggestions for remediating the situation. Go to their website and read "What You Should Know: What to Do if You Believe You Have Been Harassed at Work."
Latest posts by Michelle Dick
(see all)