April Update Includes Biosimilar Biologicals Code Changes
In Billing
February 19, 2018
Comments Off

on April Update Includes Biosimilar Biologicals Code Changes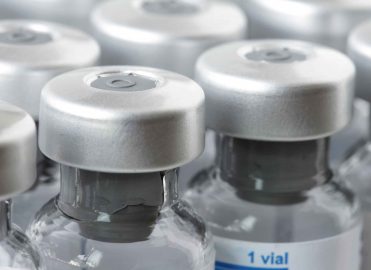 Effective Jan. 1, 2018, newly approved biosimilar biologicals with a common reference product are no longer grouped into the same billing code. This change was finalized in the 2018 Medicare Physician Fee Schedule final rule.
Q5102 Replaced with Two New Codes
The April 2018 update to the Medicare Physician Fee Schedule Database (MPFSD) includes three new HCPCS Level II codes:
Q5103 Injection, infliximab-dyyb, biosimilar, (inflectra), 10 mg
Q5104 Injection, infliximab-abda, biosimilar, (renflexis), 10 mg
Q2041 Axicabtagene Ciloleucel, up to 200 million autologous Anti-CD19 CAR T Cells, Including leukapheresis and dose preparation procedures, per infusion
Q5103 and Q5104 replace deleted code Q5102 Injection, infliximab, biosimilar, 10 mg, which describes both currently available versions of infliximab biosimilars.
These codes are assigned procedure status E Excluded from the PFS by regulation. These codes are for items and services that CMS has excluded from the PFS by regulation. No payment may be made under the PFS for these codes and generally, no RVUs are shown.
There is also a revision (in bold) to the description for Q5101 Injection, filgrastim-sndz, biosimilar, (zarxio), 1 microgram.
These Q codes are effective for services performed on or after April 1, 2018.
Modifier No Longer Required
Also, beginning April 1, 2018, modifiers ZA Novartis/Sandoz, ZB Pfizer/Hospira, and ZC Merck/Samsung Bioepis will no longer be required on Medicare claims for biosimilars. The new biosimilar payment policy makes the use of modifiers that describe the manufacturer of a biosimilar product unnecessary.
---
CMS MLN Matters MM10454, Feb. 2, 2018
CMS MLN Matters, MM10488, Feb. 16, 2018
Latest posts by Renee Dustman
(see all)