Tips for Improved Documentation and Proper Payment
In Billing
February 23, 2018
Comments Off

on Tips for Improved Documentation and Proper Payment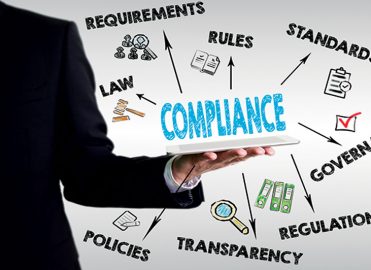 Several new Medicare Learning Network (MLN) fact sheets offer tips on provider compliance for certain items that regularly appear on the Office of Inspector General Work Plan due to a high level of improperly paid claims. Here's a quick synopsis.
Hospital Beds and Accessories
Physicians and other practitioners who write requisitions or orders for hospital beds and accessories should know that, in 2017, "the majority of improper payments for hospital beds and accessories were due to insufficient documentation."
For proper payment, the physician must establish medical necessity for a hospital bed by documenting the patient's condition (including severity and frequency of symptoms) and:
How a hospital bed will benefit the patient (e.g., promote good body alignment); or
Why the patient requires special attachments not fixable on an ordinary bed and which attachments are necessary.
Variable height and electric powered hospital beds may be covered under Medicare if documentation shows medical necessity.
Read the fact sheet for complete details.
Infusion Pumps and Related Drugs
In 2017, the Medicare Fee-For-Service improper payment rate for infusion pumps and related drugs was 23.1 percent, according to the Centers for Medicare & Medicaid Services (CMS). Insufficient documentation accounted for 76.7 percent of those improper payments.
To ensure proper payment for infusion pumps, make sure:
The patient is eligible for coverage;
Documentation shows the treatment is reasonable and necessary for the diagnosis, or treatment of illness or injury; and
All other applicable Medicare statutory and regulatory requirements were met (per NCD 280.14).
Medicare requires for durable medical equipment, prosthetics, orthotics, and supplies (DMEPOS):
A prescription for every separately billable item;
A detailed written order; and
Documentation showing all relevant policy requirements were met.
Read the fact sheet for complete details.
Laboratory Tests – Blood Counts
Physicians and non-physician practitioners (NPPs) who write requisitions or orders for blood count laboratory tests should be aware that, in 2017, insufficient documentation accounted for 89 percent of improper payments for blood counts. Incorrect coding accounted for 8.3 percent of the improper payments for these tests.
To prevent denials, make sure:
The treating physician/NPP orders the test;
The criteria used to establish medical necessity for the test is documented and based on patient-specific elements identified during the clinical assessment;
Medical necessity is shown in the patient's medical record; and
Documentation received from the ordering physician/NPP is retained.
Read the fact sheet for complete details.
Revised Guidance
Also note that CMS has released revised guidance for:
Diabetic Test Strips
Repetitive Scheduled Non-emergent Ambulance Prior Authorization Model
Telehealth Services Booklet
Medicare Enrollment for Institutional Providers Booklet
PECOS for Physicians and NPPs Booklet
See the MLN Connects Feb. 22 issue for links to these revised materials.
Latest posts by Renee Dustman
(see all)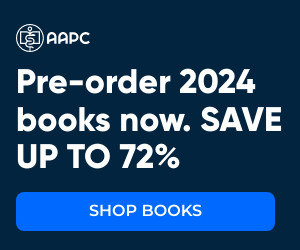 No Responses to "Tips for Improved Documentation and Proper Payment"