20 States Challenge ACA's Constitutionality
By Brad Ericson
In CMS
February 27, 2018
Comments Off

on 20 States Challenge ACA's Constitutionality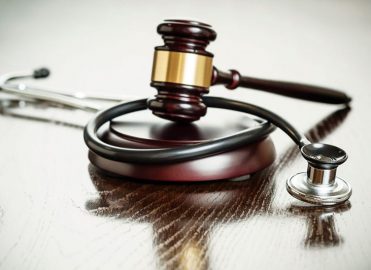 Led by Texas' attorneys generals, 19 other states have filed suit in the US court, North District of Texas, arguing the Patient Protection and Affordable Care Act, which is both known as the ACA and Obamacare, is no longer constitutional based on a previous case and the recent tax cut law.
ACA "Unlawful"
The states argue that when the US Supreme Court considered the universal individual mandate in NFIB vs. Sebelius, they "interpreted the mandate to be a part-and-parcel of a tax penalty that applies to many (but not all) of those to whom the mandate applies." Even though the Congress "sought to do something unconstitutional" in enacting the mandate, the Supreme Court salvaged the law's taxing power, the suit claims.
The original conception of the mandate was to require all citizens to carry health insurance or pay a penalty tax in lieu of health plan premiums.
The states argue that the Tax Cuts and Jobs Act of 2017, signed just before Christmas, eliminates the ACA's tax penalty without eliminating the individual mandate. The states argue that the tax is a core provision of ACA based on both the original law's language and the Supreme Court decision.
The suit follows the logic that while the Supreme Court ruled the ACA lacked the constitutional authority to compel citizens to purchase health insurance, it did determine that the mandate constituted a tax because the  penalties raised "at least some money for the Government".
Because the new tax law eliminates the individual mandate penalty but not the mandate itself, the law is no longer valid, they say.  The suit says a remedy would be to declare the ACA unconstitutional and end it.
If ACA Dies, What Next?
The suit was filed against the Department of Health and Human Services (HHS), the Internal Revenue Service (IRS), and their secretaries. The suit doesn't request more than the end to the ACA as law, but several parts of ACA have been incorporated into the ways healthcare is managed, reported, evaluated, and paid. Many of those initiative, like quality measures, are also incorporated in the bi-partisan-supported Medicare Access and CHIP Reauthorization Act (MACRA), which went into effect last year.
Latest posts by Brad Ericson
(see all)