Reporting Patient Relationship Category Modifiers for MIPS
In Billing
March 1, 2018
Comments Off

on Reporting Patient Relationship Category Modifiers for MIPS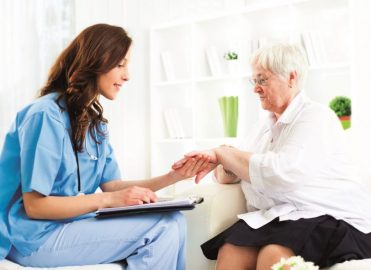 Beginning Jan. 1, 2018, clinicians may report on Medicare Part B claims submitted for items and services the applicable HCPCS Level II modifiers established for patient relationship categories. Although the use and selection of these modifiers are not be a condition of payment, yet, clinicians should prepare for the likelihood of them becoming applicable components in the Cost performance category of the Merit-Based Incentive Payment System (MIPS).
Define Patient Relationships
The purpose of patient relationship categories and modifiers is to facilitate the attribution of patients and care episodes to clinicians who serve patients in different roles as part of the assessment of the cost of care. Patient relationship categories and modifiers define and distinguish the relationship and responsibility of a physician or applicable practitioner with a patient at the time of furnishing an item or service.
The patient relationship categories on the operational list are:
X1 Continuous/Broad Services Clinician providing comprehensive care for a patient with no planned endpoint of the relationship
(e.g., Primary care physicians and specialists)
X2 Continuous/Focused Services Specialist providing ongoing management of a specific chronic disease or condition over an indefinite period
(e.g., endocrinologist managing diabetes; orthopedist managing arthritis; pulmonologist managing asthma, etc.)
X3 Episodic/Broad Services Clinician responsible for overall care and coordination for a patient during an acute hospitalization or inpatient rehabilitation
(e.g., intensivist managing several co-morbities or podiatrist in patient rehab, etc.)
X4 Episodic/Focused Services Clinician providing services for a specific condition or treatment for a definite period of time
(e.g., surgeon doing one-time procedure such as orthopedist performing knee surgery or ophthalmologist performing cataract surgery)
X5 Only as Ordered by Another Clinician Clinician furnishing services to provide information to another clinician without directly initiating a treatment plan
(e.g., radiologist who interpret CT scans, pathologies who reviews tissue samples, other specialists performing diagnostic testing – their diagnosing but not establishing a plan of care)
The same provider and patient may have more than one relationship. For example, a patient is seen by a pulmonologist in the hospital for exacerbation of his COPD. This would be reported with modifier X4. If the pulmonologist continues to treat the patient for COPD, the relationship would then be reported with modifier X2. The NPI of the ordering physician or applicable practitioner (if different from the billing physician or applicable practitioner) should also be reported.
Provider Outreach Underway
The Centers for Medicare & Medicaid Services (CMS) held on Feb. 21 a webinar, MACRA Patient Relationship Categories and Codes, to explain patient relationship categories.
CMS will post the webinar materials (slides, recording, and transcript) along with an FAQ document when they are available on the MACRA Feedback Page.
Here's a preview of some of the questions and answers that came out of that webinar.
Q: Is the intent for the physician to document the code on every patient encounter even if they have a continuous relationship or just the first encounter?
A: The intent is, with each interaction, to be able to define or give the physician the flexibility to define that type of interaction. It could change with time, and that could be updated with every claim, or it could remain the same. Given that the relationships with our clients do change over time and with the services rendered that gives the physician the flexibility to describe the relationship at each encounter.

Q: Can multiple patient relationship codes be applied?
A: Whatever relationship is best characterized by that specific encounter should be used.

Q: How would an emergency department visit be classified?
A: Given that the patient is usually being seen in an acute setting, it's going to be episodic in nature; it's going to be a time-limited interaction and focused on the patient's clinical scenario. That puts this type of provider/patient relationship in the X4 category.

Q: Would pre-op medical clearance on an established Medicare patient be considered episodic rather than broad since the nature of the visit is different than overall primary care?
A: Given that it's going to be preoperative clearance, the clinician is probably reviewing the patient's health in a broad manner, so it is concentrated mainly on the patient's overall care, so that makes it continuous and X1.

Q: Can people be used as part of the cost component of MIPS, which has a weight of 10 percent right now, will these not be voluntary anymore.
A: The patient relationship categories are on a voluntary period for education and outreach right now. A decision has not been made on a policy level when they will become mandatory. During this voluntary period, it will allow [CMS] to collect data on the validity and reliability of the use of these codes before we use them as an attribution toward our cost measures.

Q: How will these relationship codes effect or be incorporated into overall MIPS composite performance scores?
A: The intent of these patient relationship categories are to be able to allow the clinician to self identify their patient relationships, and [CMS] are hoping to use that data for the attribution of patients and episodes through the use of our episode-based cost measures.

Q: How are these category codes reported?
A: The intent is to report these relationship categories on the claims themselves … in the modifier section.

---

Resources:
www.cms.hhs.gov/medhcpcsgeninfo
Latest posts by Renee Dustman
(see all)