Health Groups Vie for Red Flags Rule Exclusion
By admin aapc
In Compliance
February 15, 2010
Comments Off

on Health Groups Vie for Red Flags Rule Exclusion
With less than six months before the Red Flags Rule is set to go into effect, four national organizations have requested the Federal Trade Commission (FTC) reconsider the inclusion of health professionals in the regulation.

The American Medical Association (AMA) has upheld its opinion that the FTC's overly broad interpretation of the Fair and Accurate Credit Transactions Act of 2003 (FACT) led the commission to create a rule that oversteps its authority.
After learning the U.S. District Court for the District of Columbia ruled in favor of the American Bar Association's case to exclude lawyers from the regulation, however, the AMA banded together with the American Dental Association (ADA), American Osteopathic Association (AOA) and American Veterinary Medical Association (AVMA) to compose a letter to the FTC, advocating the same exclusion for all health professionals.
"The court ruling sends a clear signal that the FTC needs to re-evaluate the broad application of the red flags rule," said AMA President J. James Rohack, MD. "Our four organizations firmly believe that applying the rule to health professionals, but not to lawyers, would be unfair."
In its ruling against the FTC, the court said that the application of the Red Flags Rule to attorneys "is both plainly erroneous and inconsistent with the purpose underlying enactment of the FACT Act." The court also stated that the FTC "not only seeks to extend its regulatory power beyond that authorized by Congress," but also "arbitrarily selects monthly invoice billing as the activity it seeks to regulate."
"The burdens of complying with this rule outweigh the benefits," said AVMA President Larry R. Corry, DVM. "The FTC's interpretation of the FACT Act should be redefined to exclude health professionals."
The FTC compliance deadline for creditors (including physicians who extend credit to patients through billing) and financial institutions to develop and implement an identity theft prevention program under the Red Flags Rule is June 1.
Learn more about the Red Flags Rule on the FTC website.
Latest posts by admin aapc
(see all)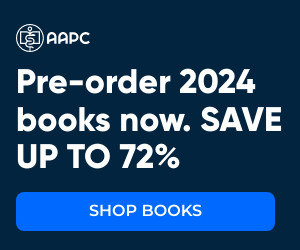 No Responses to "Health Groups Vie for Red Flags Rule Exclusion"