Send a Comprehensive Patient Statement for Collecting Payment
March 1, 2018
Comments Off

on Send a Comprehensive Patient Statement for Collecting Payment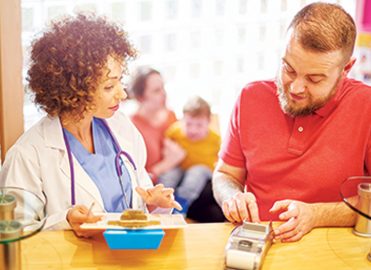 Clear and precise patient statements will get you paid faster.
By Tameka J. Duncan, CPC, CPB, CPPM
Accounts receivable collections on patient balances are vital to the sustainability of any physician's office. Although it's best practice to collect co-pays, co-insurance, deductibles, and self-pay payments up front — either during the check-in or check-out process — practices rarely collect all money due.
When patients are not able to pay in full, or the front desk clerk does not collect payments in full, the office must send out billing statements. Whether your office collects payment via this method depends on if your billing statement has all the elements it needs, and if it is easy for your patients to understand. Generally, if patients understand what they owe and why, they will pay.
For best results, make sure to include the following information on your billing statements:
A clear title such as: "Statement," "Patient Statement," "Statement of Account." It should be clear that this is
a bill.
Date the statement was printed and payment due date
Office information that includes:
Name of the office
Physical and mailing address
Phone and fax number
E-mail and web address
Name and mailing address of the payment guarantor
Name of the physician or other qualified health professional who provided the service
Name of the patient who received the service
Date(s) of service, a brief description of the service provided, and the charge amount
Date(s), amount, and payment(s) previously made by patient
Adjustments made by the practice, including the description and amount
Payment amounts made by the insurance company or third-party payer
Notes from the insurance company or third-party payer such as the deductible amounts, coverage termination, coordination of benefits needed, etc.
Amount due or pending by the insurance company or third-party payer
Current and/or past due amounts
Types of payment accepted at the practice
Date further action will be taken if the balance is not paid and what that action will be
Note of thanks to the patient for "prompt payment" and encouragement to contact the practice with questions or concerns
When your patients are clear about what they owe and why, they will be more likely to make payments in full, or at least set up a payment agreement (if your office offers this option). If you're spending a lot of time and money mailing patients numerous statements, or losing 20 to 40 percent to collection agencies, it's time to take action. Take a better look at your billing statement.
---
Tameka J. Duncan, CPC, CPB, CPPM, has over 10 years of medical billing experience, and is passionate about a healthy patient-physician relationship. As a member of AAPC, she wants to start a local chapter in the U.S. Virgin Islands. Duncan works in an obstetrics/gynecology office, and has plans to start a medical billing practice and become a patient advocate.
Latest posts by Guest Contributor
(see all)
No Responses to "Send a Comprehensive Patient Statement for Collecting Payment"