Bariatric Surgery: A Personal Perspective
March 1, 2018
Comments Off

on Bariatric Surgery: A Personal Perspective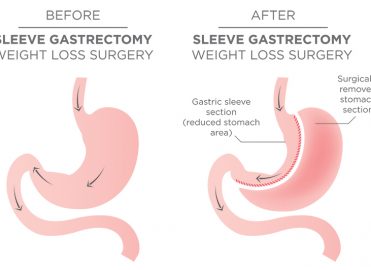 Gain compassion for patients by understanding the choices they make.
By Wanda H. Battle, CPC, CANPC, AAPC Fellow
I decided to have a laparoscopic vertical sleeve gastrectomy (VSG) after going in for a routine check of my blood pressure. I was told I was pre-diabetic. My grandmother became diabetic later in life and died of diabetic complications. I was 50-years-old and possibly looking at the same fate. Although my high blood pressure was under control, I battled with my weight. I had tried every diet I could find: pills, shakes, Weight Watchers®, Jenny Craig®, Nutrisystem®, etc. Some helped me to lose weight, but then I'd gain it back. My doctor told me to just stop eating. Really!
A Tough Choice
I researched both the gastric sleeve and bypass bariatric surgery options. Even though both have risks, the bypass was more invasive and had a few more risks than the sleeve.
Risks and disadvantages associated with gastric bypass may include:
 Bleeding, infection, and blood clots
 Stomach leakage along the stapled line
 Complex, invasive surgical procedure
 Dumping syndrome
 Potential nutritional deficiency
 Ulcer, gallstones, bowel obstruction, and reflux
Risks and disadvantages associated with VSG may include:
Bleeding, infection, and blood clots
Stomach leakage along the stapled edge
Nonreversible
Might not be covered by certain insurance companies because it's considered investigational or experimental
Because I had high blood pressure, obstructive sleep apnea, hiatal hernia, polycystic ovary syndrome, and knee pain, my insurance agreed to cover the procedure after six months on a physician-supervised diet.
Coding Laparoscopic Vertical Sleeve Gastrectomy
This is the operative report from Wanda Battle's surgery. Can you code it properly? Take the Healthcare Business Monthly Test Yourself quiz for this issue to find out. You'll earn one continuing education unit for your effort.
Operative Report
Procedure:
1. Laparoscopic sleeve gastrectomy.
2. Hiatal hernia repair (2 cm anterior mobilization and repair with 0-silk xl).
3. Upper endoscopy to rule out leak (negative).
Aesthesia: GETA
Estimated Blood Loss: <10 mL
Specimen: Sleeve stomach
Drains: None
Indications for Procedure: The patient has been evaluated during the bariatric preoperative process for surgery. The patient has preoperative co-morbidities and BMI indications as documented in the chart. They understand the inherent risks of this procedure as documented in detail in the clinic chart.
Procedure in Detail: The patient was given Ancef 3 g and Flagyl 500 mg 20 minutes before the incision and SCD boots were placed for the DVT prophylaxis bilaterally. After induction of general anesthesia, the abdomen was prepped and draped in sterile fashion. Pt was strapped and secured to the table in multiple locations. A footboard was also used. The endoscope was then inserted into the stomach and towards the pylorus to serve as a bougie. The cap was taken off to emit the insufflation and decompress the stomach. The scope was turned off.
We made an incision 18 cm down from the xiphoid, left of the midline. A radially dilating trocar was inserted in the abdomen under direct vision and the abdomen was inspected. No abnormal pathology was noted. Three additional trocars were then placed. A 15 mm was placed in the right upper quadrant to work with and a 12 mm trocar was inserted left upper quadrant and an additional 5 mm port was placed in the left abdomen. A subxiphoid incision was made through which the Nathanson retractor was inserted, elevating the left lateral segment of the liver to the anterior abdominal wall. We inspected her hiatus and she did have a hiatal hernia. It was 2-3 cm. We mobilized the hiatus anteriorly. The hiatus was re-approximate with a single figure of eight suture using 0-silk. The closure was not too tight, as we could easily pass out instruments between the closure and the esophagus with the EGD scope down. We then turned our attention to the sleeve gastrectomy. The short gastric arteries were divided using Ligasure starting along the greater curve, working proximally for some distance. We then worked back toward the pylorus. All the short gastrics were divided. We measured approximately 4 cm from the pylorus itself and then began the sleeve gastrectomy by firing an angled green staple load toward the lesser curvature. All staple loads in this case were reinforced with Gore Seamguard for staple line reinforcement. We ensured that this was not too tight by examining anteriorly and posteriorly. A second green load stapler was then applied to the stomach along the lesser curve. I then adjusted our staple load to make the sleeve gastrectomy at the appropriate size based on the bougie. The endoscope is 32F, so we did not hug it tightly, aiming for bougie size of 40F. It tool approximately 6 firings of the stapler to reach the angle of His (2 green, 2 gold, 2 blue).
We placed the stomach in the lower abdomen and observed the staple line. The endoscope was then used to evaluate both for bleeding and a leak. Fluid was instilled in the abdomen along the staple line to observe for bubbles. None were seen. We were advanced the scope through the sleeve gastrectomy and visualize the pylorus. There was no active bleeding within the gastric pouch. There was a small ooze from the proximal stomach posteriorly and this was clipped. No other pathology was noted in the abdomen.
The omentum was draped over the staple line to cover it. The liver retractor was removed. A 15 mm endocatch bag was inserted after enlarging it a little bit with a Kelly clamp. The remnant stomach was then pulled through this port and sent to pathology. The right upper quadrant port site was closed with an interrupted 0 Vicryl suture placed in a figure-of-eight fashion with the suture-passing device. The abdomen was inspected and no other pathology was noted. The ports were removed from the abdomen. The abdomen was desufflated of air and the skin incisions were closed with running 4-0 monocryl sutures. Dermabond was applied.
Positive Outcome
The vertical gastric sleeve was the best thing I've ever done. I'm happier, healthier, and more confident and self-aware than I've ever been. When I want to indulge, I think about my husband and my sons and being around for my future grandchildren. I am so proud of how far I've come and I don't let momentary lapses get me down and keep me from my goals. This is a lifelong journey, not a race to the finish line. I learned in the support groups that they fix your stomach, not your head.
The weight loss has been slow, and there are times when I feel frustrated. At those times, I remind myself the surgery was not about size; it was about me, and changing a lifetime of bad eating habits. No matter what you do, people always judge you and have something to say. Whatever you do, do it for you and no one else.
I've lost 50 pounds so far! My journey has inspired several others to look in to the procedures and make a lifestyle change for their health. #LOVE YOURSELF
---
Wanda H. Battle, CPC, CANPC, AAPC Fellow, has over 20 years' experience in the medical field, from patient registration, to account representative, to case management. She became certified in 2004 and earned her specialty credential and AAPC Fellow recognition in 2017. She works for Children's Healthcare of Atlanta. Battle served as vice president of the Marietta, Ga., local chapter in 2017.
Latest posts by Guest Contributor
(see all)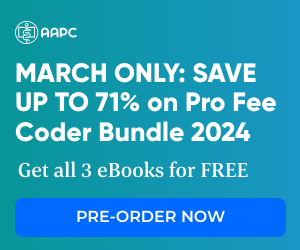 No Responses to "Bariatric Surgery: A Personal Perspective"