5 Tips To Get a Job
March 8, 2018
Comments Off

on 5 Tips To Get a Job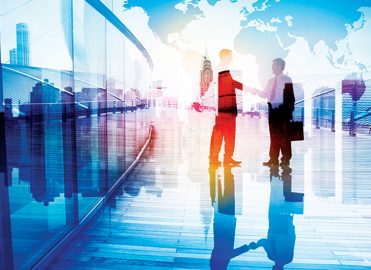 With a little persistence and a lot of networking, that dream coding job could be yours.
By Melissa Kirshner, CPC, CRC, CPC-I, AAPC Fellow
You spend months studying and taking notes, preparing for the Certified Professional Coder (CPC®) exam. You spend 5 hours and 40 minutes taking the exam. And then, it happens. After hitting refresh on the AAPC website about one hundred times, your results are finally here. And, you PASSED! Now what?
Here are the next five steps to help you find a job, with advice from an expert in job placement, Account Executive Stephanie Bidwell for Arrow Strategies, a nationwide talent acquisition agency.
1. Make Your Online Presence Professional
"Many times, we are not able to set up a face-to-face meeting with candidates we are interviewing. In those cases, we turn to social media: Facebook, Google, LinkedIn. We have disqualified candidates due to their Facebook photos," Bidwell says.
Most hiring managers turn to social media to vet who you are before they ever interview you. Decide in advance how you want them to see you. For example, your profile picture should be professional. This doesn't mean you must run out and hire a professional photographer, but ensure your photos reflect your professional self in all social media. Keep the selfies, pictures of your kids, pets, and party photos private. Wear a suit and be well groomed.
"Hiring managers have turned down people who present themselves online looking unkempt," Bidwell continued. "Who are you and what do you want? Are you looking to impress people who you want to date or are you looking to impress a hiring manager? We have aggressively gone after candidates who present themselves professionally when looking for work."
2. Take Advantage of AAPC Local Chapter Benefits
AAPC members can attend chapter meetings anywhere; you are not limited to only your chapter. Attend as many chapter meetings as you can before and after certification. Every time you go, you'll gain education for which you might earn continued education units. Meetings are also opportunities to network with the others in attendance.
At one of my recent chapter meetings, a person was chatting with her friend about an open position in her company. An officer overheard the conversation and made an introduction to someone who recently earned her CPC® and was looking for work. Fast-forward three weeks: The Certified Professional Coder-Apprentice (CPC-A®) was hired at the company and is on her way to a new career.
Local chapters are also great resources for finding available positions in your local area. My chapter frequently notifies its members of new positions in the area via email and through the local chapter forums on AAPC's website.
3. Make the Right Connections 
Many chapters have developed relationships with local employment agencies such as Arrow Strategies. Recruiters can help job seekers in so many ways. My chapter has done several events with Arrow. Their focus with our members has been on interviewing techniques and resume writing. Bidwell said, "I look at a resume for about 5 seconds. How do you make an impact in 5 seconds? Does your resume read correctly?"
Recruiters can help you to polish your resume, as well as prepare you for the interview. When you do get the interview, be prepared. Research the company and have a few questions ready. The candidate who has no questions will not likely get a call back, according to Bidwell. Questions about the company show that you are interested and invested in the company already. Before you leave, ask the interviewer what the next steps are. And always ask the interviewer for their business card. Email a thank you note that same day. Do not make the interviewer wait for "snail mail" to arrive.
Bidwell advises, "Do not be afraid to follow up. As a recruiter, the ones who follow up with me regularly are the ones I remember and will likely recommend for a position."
4. Get Your Foot in the Door
Entry-level, part-time, and seasonal jobs in any setting are great places to start.
"There are many remote coding opportunities available for coders in HEDIS season, which runs from January to May every year," said Bidwell. "Every insurance company looks for coders for these five months for full-time work doing record extraction and data entry. I like these positions for newer coders because the team is larger and led by seasoned coders and nurses who help to guide the newer coder."
Most companies hire from within. Getting your foot in the door, learning the business, and proving you are hard-working and dedicated may be your opportunity to land a permanent coding job down the road.
5. Gain Experience with an Externship 
A great way to get your foot in the door and earn experience is to take advantage of AAPC's Project Xtern. Many newly certified CPCs® report they are unable to land that first job due to their lack of experience. Project Xtern Coordinator Ashlyn McGlone reports there are now more than 300 project sites located across the United States.
"The program provides our members valuable work experience that can be applied to resumes and toward the removal of apprentice status [Project Xtern alone will not remove the apprentice designation from your credential]," McGlone said. "The experience also aids members with finding employment. Project Xtern is an ideal way to get your first taste of real-world knowledge and experience in the medical coding field and gives potential employers an opportunity to see you in action. It builds confidence and improves your research and analytical skills."
There are plenty of opportunities and possibilities for finding employment after you have earned your certification.
---
Melissa Kirshner, CPC, CRC, CPC-I, AAPC Fellow, is executive director of a physician organization in Southeast Michigan. She has more than 30 years of healthcare experience in billing, coding, compliance, education, and software development. As a certified PMCC instructor, she teaches billing and coding classes to prepare students for the CPC® exam. Kirshner is a founding member of the Novi, Mich., local chapter, and serves as treasurer.
Latest posts by Guest Contributor
(see all)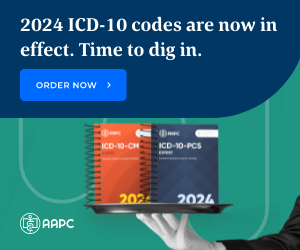 No Responses to "5 Tips To Get a Job"