Support World Kidney Day with Proper Coding
In Coding
March 8, 2018
Comments Off

on Support World Kidney Day with Proper Coding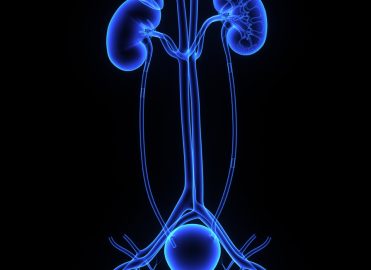 On World Kidney Day, March 8, take a moment to refresh your understanding of chronic kidney disease (CKD) and how to properly code this unfortunate diagnosis.
One in seven Americans has CKD — more women than men: CKD affects 16 percent of women and 13 percent of men, according to the National Institute of Diabetes and Digestive and Kidney Diseases (NIDDK), part of the National Institutes of Health (NIH). Most people with this condition don't know they have it.
Stages of Chronic Kidney Disease
CKD is a mixed bag of conditions characterized by changes in kidney structure and function. The manifestation of these conditions is based on the underlying cause and severity of the disease.
According to the National Kidney Foundation, Kidney Disease Outcomes Quality Initiative (NKF KDOQI) for renal diseases, the list of clinical parameters shown in the table below is provided for staging CKD. The provider must document the stage and be queried in the absence of documentation.
Stage
Description
GFR (mL/min/1.73 m2)
1
Kidney damage with normal or ↑ GFR
≥ 90
2
Kidney damage with mild ↓ GFR
60 – 89
3
Moderate ↓ GFR
30 – 59
4
Severe ↓ GFR
15 – 29
5
Kidney failure
< 15 (or dialysis)
Chronic kidney disease is defined as either kidney damage or < 60 mL/min/1.73 m2 for ≥ 3 months. Kidney damage is defined as pathologic abnormalities or markers of damage, including abnormalities in blood or urine tests or imaging studies.
Source: www2.kidney.org/professionals/KDOQI/guidelines_ckd/p4_class_g1.htm
Coding the Stages of CKD
The ICD-10-CM code is assigned to depict the documented severity (stage) of CKD:
N18.1 Chronic kidney disease, stage 1
N18.2 Chronic kidney disease, stage 2 (mild)
N18.3 Chronic kidney disease, stage 3 (moderate)
N18.4 Chronic kidney disease, stage 4 (severe)
N18.5 Chronic kidney disease, stage 5
Code N18.6 End stage renal disease is assigned only when the provider has documented end-stage renal disease (ESRD). Encounters where both a stage of CKD and ESRD are documented, report N18.6, only.
 Coding Cause-and-Effect Relationships
CKD is often due to nephrotic syndrome. Nephrotic syndrome is associated with overexcretion of protein in the urine (proteinuria); edema of lower extremities, face, and abdomen; and damage to the blood vessels of the nephron. Only assign the code for nephrotic syndrome when the physician specifically states the patient has it. See N04.1-N04.9 in ICD-10-CM for the appropriate code assignment.
Hypertension is one of the leading causes of CKD. ICD-10-CM presumes a cause-and-effect relationship between hypertension and CKD. You are directed to combine the two when the chart indicates the patient has both hypertension and CKD. The exception to this rule is when the provider specifically states the two are not related.
Code I12.0 Hypertensive chronic kidney disease with stage 5 chronic kidney disease or end stage renal disease or I12.9 Hypertensive chronic kidney disease with stage 1 through stage 4 chronic kidney disease, or unspecified chronic kidney disease is assigned with the appropriate N18.x code.
Take Care
Healthy lifestyle changes can help prevent and manage kidney disease and its main causes: diabetes and high blood pressure. Given the impact of kidney disease on women, the NIDDK encourages all women to learn about risk factors and talk with healthcare professionals. Taking action now can help protect your kidneys. Here are ways to reduce your risk:
Choose healthier foods, such as fresh fruits, fresh or frozen vegetables, whole grains, and low-fat or fat-free dairy products.
Be physically active for 30 minutes or more on most days.
Reduce screen time, and aim for 7 to 8 hours of sleep each night.
Join family, friends, or coworkers in encouraging each other to stick to a healthy routine.
Use the NIH Body Weight Planner to help achieve and stay at a healthy weight.
Latest posts by Renee Dustman
(see all)