EMPATHY Improves Coder/Clinician Relationships
March 1, 2018
Comments Off

on EMPATHY Improves Coder/Clinician Relationships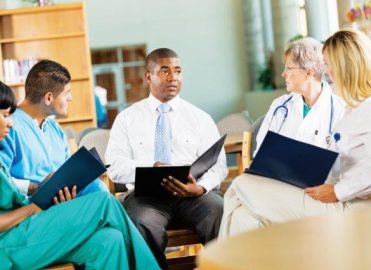 By Deborah Palmer, CPC, CRC
To cultivate an effective, professional relationship with your clinicians, you must have EMPATHY.
E = Educate yourself. Stay current on coding guidelines, read Healthcare Business Monthly, forums, etc. If you have current information and are up to date with changes, your clinicians will have more faith in your abilities.
M = Make introductions. In other words, network and share knowledge with your peers. Get to know your billing staff, outpatient coders, inpatient coders, etc. Shadow your clinicians and be willing to share what you know.
P = Have a positive attitude.
A = Always respect a clinician's time. If you must approach a clinician with a coding question or documentation dilemma, begin by asking, "Is this a good time to talk about documentation and coding?" Remember that patients come first. Disrupting the clinician could sidetrack their train of thought.
T = Thank the clinician for the opportunity to share coding and documentation tips.
H = Host an educational webinar, a WebEx meeting, or face-to-face session for clinicians and/or coders.
Y = Yes, you should acknowledge and applaud any documentation improvement success your clinicians have.
---
Deborah Palmer, CPC, CRC, has worked in the business of healthcare since the early 1980s. She is a coding and documentation specialist for Holy Redeemer Health Systems in Huntingdon Valley, Pa. Palmer provides education to clinicians and staff regarding proper coding and documentation. She is a member of the Blue Bell, Pa., local chapter.
Latest posts by Guest Contributor
(see all)