When Sleep Tests Are Covered 
March 1, 2018
Comments Off

on When Sleep Tests Are Covered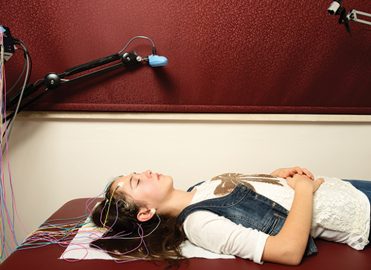 Whether patients test for sleep issues in a lab or in the comfort of their home, Medicare reimbursement hinges on following protocol.
By Cindy Harms, CPC, CPC-I, CPPM
Sleep studies performed in certified sleep labs have long been covered by Medicare. But many patients find it hard to relax in a strange place, hooked up to electrodes, which makes it difficult to obtain accurate test results based on a normal night's sleep. A home sleep test (HST) is a calmer and often more reliable alternative. Many third-party payers reimburse unattended sleep tests performed in the privacy of a patient's home. Reimbursement is a nightmare, however, if provider qualifications, as well as medical necessity, documentation, and billing requirements, aren't met.
Let's look at both certified sleep lab tests and HSTs to see if your coding and billing practices will get your claims paid.
Not All Sleep Tests Are Created Equal 
An HST involves connecting the patient to a portable monitor approximately the size of a large cellular phone. Before going to bed, the patient attaches sensors to their body. The device records such parameters as airflow through the mouth and nose, breathing, and blood oxygen levels. The next day, the device is returned to the certified sleep physician for data collection, analyzation, and interpretation.
An HST is an unattended study: A qualified sleep technologist is not physically present to respond to emergencies, patient needs, or technical problems during the recording session. These tests are not generally covered for patients under 18 years of age.
HSTs are also known as type II, type III, and type IV studies, depending on the device used:
A type II device measures seven different channels, including electroencephalogram (EEG), electrooculogram (EOG), chin electromyogram (EMG), airflow, respiratory effort, oxygen saturation, sleep staging, and electrocardiogram (ECG).
A type III device measures four different channels, including ECG/heart rate, two channels for respiratory effort and/or airflow.
A type IV device measures three channels: airflow, oxygen saturation, and peripheral arterial tone.
Use these HCPCS Level II codes to bill Medicare for HST:
G0398 Home sleep study test (HST) with type II portable monitor, unattended; minimum of 7 channels: EEG, EOG, EMG, ECG/heart rate, airflow, respiratory effort and oxygen saturation
G0399 Home sleep test (HST) with type III portable monitor, unattended; minimum of 4 channels: 2 respiratory movement/airflow, 1 ECG/heart rate and 1 oxygen saturation
G0400 Home sleep test (HST) with type IV portable monitor, unattended; minimum of 3 channels
These are "quantity physician" and "quantity hospital" codes, meaning there is a maximum allowable number of units of service, per day, per patient.
PSGs Are Not Performed at Home
A polysomnogram (PSG) is a type I study, which must take place in a certified sleep lab attended by a technologist or qualified health professional. Patients of all ages may be tested in this setting. CPT® codes used to bill for PSG include:
95800 Sleep study, unattended, simultaneous recording; heart rate, oxygen saturation, respiratory analysis (eg. by airflow or peripheral arterial tone), and sleep time.
95801
minimum heart rate, oxygen saturation, and respiratory analysis (eg. by airflow or peripheral arterial tone)
95806 Sleep study, unattended, simultaneous recording of heart rate, oxygen saturation, respiratory airflow, and respiratory effort (eg. thoracoabdominal movement).
Apply Modifiers Correctly
When only the technical component of the procedure is provided, append modifier TC Technical component to the appropriate sleep study code, billed with the date the sleep study device was used. If the HST device is shipped to the patient's home with a follow-up call to overview the instructions, the place of service (POS) code is 12 Home, and the billing date is the date of the call.
If billing for HST interpretation only, append modifier 26 Professional services to specify the professional component of the service, only. In this case, the date of service is when the test was interpreted. The POS code reflects where the physician analyzed the results.
Time Counts
For accurate coding, 95800, 95801, and 95806 must include six hours of recording time. If fewer than six hours is obtained, or oxygen saturation is inadequate for interpretation, append modifier 52 Reduced services to the code to indicate a reduced service with subsequent reimbursement reduction.
Example: A patient has a diagnosis of sleep-related hypoventilation, excessive daytime sleepiness, and sleep apnea (SA). His attending referred him to an accredited sleep center for evaluation. The sleep medicine board-certified physician performed a comprehensive face-to-face sleep evaluation and provided the patient with a type IV portable monitoring device with instruction on applying the probes and setting up the device. The patient returned the device to the sleep center a few days later, and the physician analyzed and reported his findings.
The provider should bill G0400 or 95801, POS 15 Independent diagnostic testing facility, depending on the carrier and if the test was performed at home or in a lab.
According to Noridian HealthCare Solutions, March 2016, some Medicare administrator contractors do not pay for either the global, professional, or technical components with POS 11 Office.
Note also that many third-party payers state that even if two or three nights of study are performed, reimbursement is for only one night of study.
Meet Medical Necessity Requirements
Many insurance plans, including Medicare Part B, cover home sleep tests for eligible patients. The physician services related to HSTs are covered for testing a patient for the diagnosis of SA, insomnia with SA, hypersomnia with SA, or sleep-related hypoventilation/hypoxemia.
Medicare will cover a HST only for patients with a high pretest probability of moderate to severe obstructive sleep apnea (OSA). If the patient does not have OSA, the home study test will not be able to test for, or determine, what other sleep disorder(s) may be present.
HSTs are not covered for Medicare patients with:
Comorbidities (moderate to severe pulmonary disease, neuromuscular disease, or congestive heart failure);
Other sleep disorders (central SA, periodic limb movement disorder, insomnia, parasomnias, circadian rhythm disorders or narcolepsy); or
For screening asymptomatic persons.
If a diagnosis is not established based on the results of the testing, perhaps because of inadequate results, the provider can code the patient's signs and symptoms that prompted the order for the test. If the insurance company rejects the claim, an appeal can be submitted based on documentation in the medical record that was obtained prior to testing.
Documentation Requirements 
Documentation must show that the HST was performed with a comprehensive face-to-face sleep evaluation and a prescription from a physician. The HST must be performed with an approved device and the recordings must be interpreted by a physician or other qualified health professional who has sufficient training in sleep medicine and polysomnograms. The test report should include a description of the monitored channels, total sleep time, sleep efficiency, and number/duration of awakenings.
Because Medicare contractor and commercial payer billing requirements constantly change, check with your carrier's coverage guidelines before submitting the claim. Prior authorization may be needed.
---
Cindy Harms, CPC, CPC-I, CPPM, has been in the medical field for 40 years, and has taught medical billing, coding, and practice management for 27 years. She is a member of the Albany, N.Y., local chapter.
Resources
Sleep Study CPT codes list 95806, 95810, 95811, 95807: www.medicarepaymentandreimbursement.com/2011/08/polysomnography-and-sleep-studies-cpt.html
Sleep Review, 4 Steps to Correct Coding for Home Sleep Apnea Testing: www.sleepreviewmag.com/2015/04/4-steps-correct-coding-home-sleep-apnea-testing/ April 19, 2015.
CMS Manual Pub 100-03 Medicare National Coverage Determination (NCD), CMS Decision Memo Local Coverage Determination (LCD): Polysomnography and Other Sleep Studies (L36861), for services performed on or after June 5, 2017.
Noridian HealthCare Solutions, Polysomnography and Other Sleep Studies, March 2016
Latest posts by Guest Contributor
(see all)
No Responses to "When Sleep Tests Are Covered "