Suspected Zika? There's a Code for That
In Coding
March 9, 2018
Comments Off

on Suspected Zika? There's a Code for That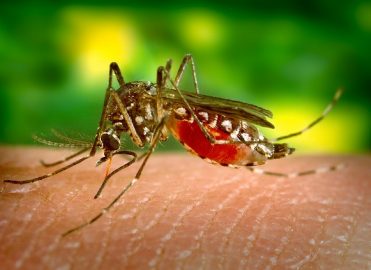 In the inpatient setting (but not the outpatient setting), you typically may report a diagnosis documented by the provider as "suspected," "rule out," "probable," "possible," etc. This is generally not allowed in the outpatient setting.
The 2019 ICD-10-CM Official Guidelines for Coding and Reporting (18.C.1.f) instruct:
Code only a confirmed diagnosis of Zika virus (A92.5, Zika virus disease) as documented by the provider. This is an exception to the hospital inpatient guideline Section II, H.  In this context, "confirmation" does not require documentation of the type of test performed; the physician's diagnostic statement that the condition is confirmed is sufficient. This code should be assigned regardless of the stated mode of transmission.
The guideline tells us that if the provider documents "suspected," "possible," or "probable" Zika, do not assign A92.5. Instead, assign a code(s) that explains the reason for the encounter (e.g., fever, rash, joint pain, etc.) or Z20.821 Contact with and (suspected) exposure to Zika virus.
Also read:
FDA Authorizes Emergency Use Test to Detect Zika
Zika Virus Outbreak: Keep Calm, Treat Patients, and Code
Infographic: Coding for Zika Virus
Latest posts by John Verhovshek
(see all)