35 Telehealth Programs Combined to Boost Rural Care
By Brad Ericson
March 13, 2018
Comments Off

on 35 Telehealth Programs Combined to Boost Rural Care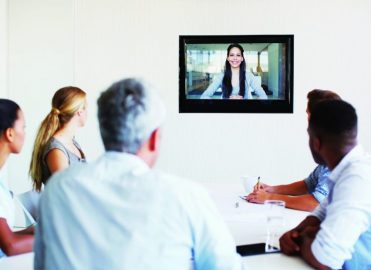 Intermountain Healthcare recently combined 35 telehealth programs into what it calls a "virtual hospital," touting the new service's ability to reach underserved areas. Connect Care Pro will not only service patients directly, but cut healthcare costs for inpatients, the system says.
Telehealth is Broad Solution
The Utah-based system has 22 hospitals, including regional facilities in Salt Lake City, but there is a lot of open space in its 1,000,000 square mile catchment area. In addition to basic care, Connect Care will offer stroke evaluation, mental health counseling, assist intensive care, and newborn intensive care. "While it doesn't replace the need for on-site caregivers, it supplements existing staff and provides specialized services in rural communities where those types of medical care aren't readily available," the organization said in a press release.
Intermountain maintains the new service saves time and money, using the example of a southern Utah hospital using the service for a sick baby. NICU care in Salt Lake City was 400 miles away, so the hospital used the telehealth system to supplement care for the child, avoiding an $18,000 helicopter transport and NICU fees. Intermountain estimates situations similar to this could save $2.1 million over the next few years.
Telehealth Helps Cut Suicide
Kane County Hospital is finding the new service valuable. No crisis counselors are available. "Kanab has had one of the highest suicide rates in the state, not including patients that come to us from our border town in Arizona, and we don't have a crisis worker here.  Trying to place a patient who has not had a crisis evaluation was next to impossible," Charlene Kelly RN, BSN, chief nursing officer said. Patients now receive the evaluation within an hour.
Telehealth Allows Expansion
Intermountain  also plans to extend these services in the community where they can easily be accessed in under-served areas.  Discussions are underway to put patient kiosks or access devices in locations such as homeless shelters, schools, community centers, and perhaps jails, to make getting needed care more accessible.
Latest posts by Brad Ericson
(see all)
No Responses to "35 Telehealth Programs Combined to Boost Rural Care"