Let an EHR Better Serve Your Litigation Defense
In Audit
March 14, 2018
Comments Off

on Let an EHR Better Serve Your Litigation Defense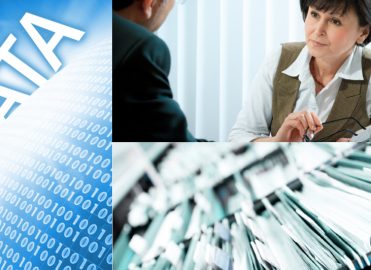 Although electronic health records (EHRs) weren't originally designed with litigation in mind, it's good to know how you can make them more usable as testimony in your defense. Consider how your EHR information will influence litigation and how it will be produced if sequestered.
Differences of EHRs and Paper Charts in Litigation
The way EHR data is produced can affect medical malpractice cases differently than paper or handwritten medical records. The EHR is different in that:
Illegible provider handwriting is no longer an issue with experts or parties to litigation.
EHRs can easily refer to patient history, so courts may judge physicians more harshly who make errors based on history, and it's easier to tell when they have not referred to it.
There is an increased chance for prosecuting lawyers to find evidence of wrong doing. There is an increased risk of detecting and finding data loss, destruction, or inappropriate corrections. Electronic data stamps, inaccurate data entry, and unauthorized access are giveaways for detecting wrong doing.
Data entry has time stamps that reflect when the patient care information is input into the EHR, not when the event took place. For example, a nurse may take a patient's temperature at 1:30 p.m. but not close the entry for another 30 minutes. The reading may post to the record with a time stamp of 2 p.m.
Most EHRs aren't designed to be printed. They are designed for screen viewing and HIPAA compliance. When information is not printable, a physician may need to give litigation parties access to the computer system running the EHR or take screen shots of the dialog boxes and print those.
Use EHRs with Your Defense in Mind
If you are buying an EHR, think about how its data capture may hold up as evidence in a court case. When it comes to litigation and EHRs, physicians need to consider EHR functionality and what makes it different from a paper chart. They also need it to be efficient, promote accurate documentation, and better quality of care. Verify also, with the EHR vendor that the system can print a comprehensive and coherent legal record.
As new EHRs are developed and as vendors, providers, and attorneys gain more EHR experience, presenting clinical records in court will become a smoother process. In the meantime, physician staff must thoroughly understand their systems record and print data, and the best way to use this information as evidence in court.
To read the full article, "How EHRs Influence Litigation," go to AAPC's Auditing and Coding services page.
Latest posts by Michelle Dick
(see all)