Latest Salary Survey in a Nutshell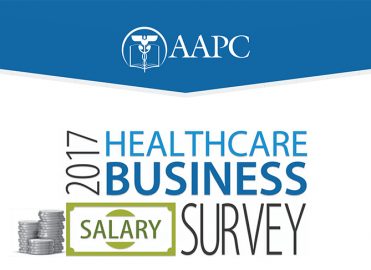 AAPC credentials pave the way for many paths to success.
With almost 12,000 responses to AAPC's 2017 Salary Survey, and the data indicating overall higher pay for healthcare business professionals than the year before, 2017 was a good year coders, coder education, and coder certification.
View the salary survey infographic as a PDF file.

Latest posts by Brad Ericson
(see all)
AAPC's annual salary survey gives a good understanding of the earning potential within the medical coding profession.
See what actually is going on in the healthcare business job market.
21 Responses to "Latest Salary Survey in a Nutshell"