DOJ Takes Down Father and Son Opioid Kickback Scheme
In CMS
March 14, 2018
Comments Off

on DOJ Takes Down Father and Son Opioid Kickback Scheme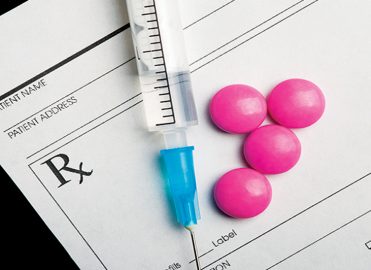 We've seen a surge of Department of Justice (DOJ) takedowns of doctors who committed prescription fraud and abuse of opioid drugs. As prescription opioid addiction grows, so does the crackdown on abuse of federal dollars funding physicians who are feeding patient addiction. On March 9, 63-year-old Jerrold N. Rosenberg, MD, of Rhode Island was sentenced for being such a physician, prescribing "pain management" drugs for kickbacks.
According to a DOJ District of Rhode Island news release, Rosenburg was sentenced to 51 months in "federal prison for committing healthcare fraud and for conspiring to solicit and receive kickbacks in return for prescribing the drug Subsys, a fast-acting, powerful, and highly-addictive version of the opioid drug Fentanyl." Rosenburg also had to pay restitution to Medicare for $754,736.
Subsys is an under-the-tongue spray approved in 2012 by the U.S. Food and Drug Administration for managing breakthrough cancer pain in patients who already receive and are tolerant of opioid therapy for persistent cancer pain. For a 30-day supply, the drug can cost anywhere from $2,000 to over $16,000.
Rosenberg abused private insurers and government funds between 2012 and 2015 by:
Claiming patients had breakthrough cancer pain when he knew that they did not, so he could secure approvals and payment of Subsys prescriptions
Admitting the healthcare fraud scheme resulted in losses of over $750,000 to insurers
Conspiring with Insys Therapeutics officials (the manufacturer of Subsys) to receive kickbacks, which totaled over $188,000
Admitting that the kickbacks he received from Insys Therapeutics motivated his decision to prescribe Subsys to patients
Another key factor in his guilty sentencing was that his son was a sales representative for Insys Therapeutics, and his son also made a hefty commission as a result of his dad's opioid prescriptions.
Some patient witnesses said Rosenburg was indifferent to "their complaints and pleas to be taken off Subsys," according to the DOJ report.
Latest posts by Michelle Dick
(see all)