Self-disclosure: Who Does That?
In Audit
March 14, 2018
Comments Off

on Self-disclosure: Who Does That?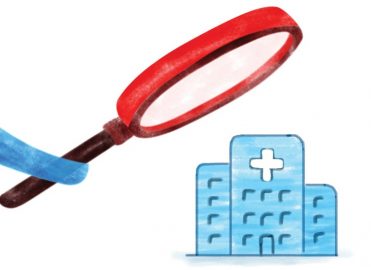 Although most providers aim to stay under the radar of the Office of Inspector General (OIG) and private payers for fraudulent billing practices, others hide intentional wrong-doing and are fearful of being discovered. While still other providers choose to self-disclose once errors and fraudulent conduct is revealed.
If your healthcare organization finds illegal billing activity, consider self-disclosure to avoid costly and long-drawn out litigation. The OIG says, "Self-disclosure gives providers the opportunity to avoid the costs and disruptions associated with a Government-directed investigation and civil or administrative litigation."
The Self-disclosers
According to the OIG's "Provider Self-Disclosure Settlements," recent self-disclosures to the OIG in the month of February included:
Feb. 8 – Highland Rivers Community Service Board, in Georgia, agreed to pay $133,067.26 for alleged violation of submitting claims for psychiatric telehealth services provided to Medicare patients at Highland Rivers locations that were not eligible for Medicare telehealth reimbursement.
Feb. 9 – CHRISTUS Health and CHRISTUS Santa Rosa Health Care Corporation, agreed to pay $148,095 for alleged physician self-referrals and kickbacks. CHRISTUS allegedly paid remuneration "above fair market value to a medical distributorship owned by a physician in exchange for the physician's referrals of Federal healthcare beneficiaries to two hospitals owned and operated by CHRSITUS hospitals."
Feb. 9 – Fennis Bledsoe and Atlanta Dental Clinic, Inc., in Indiana, agreed to pay $125,446 for allegedly submitting "claims to Indiana Medicaid for dental services provided by non-credentialed dentists under the names of dentists who were credentialed with Indiana Medicaid."
Feb. 13 – Northwell Health Inc., in New York, agreed to pay $12,736,087 for allegedly submitting claims to Medicare that did not meet the requirements of Medicare Local Coverage Determination, "Veterbroplasty and Vertebral Augmentation – Percutaneous, L26439." Documentation for those claims did not support:
That non-surgical medical treatment typically lasting at least six weeks had failed; or
The existence of pathological fracture (including osteoporotic fracture), and not simply a fracture attributable to traumatic causes.
Feb. 20 – Scotland Memorial Hospital, Inc., North Carolina, agreed to pay $252,455.56 for violation of the provider-based billing requirements for sleep diagnostic and treatment services provided at Scotland Sleep Center.
Latest posts by Michelle Dick
(see all)