Ideal Contents of the Medical Record
In Audit
March 21, 2018
Comments Off

on Ideal Contents of the Medical Record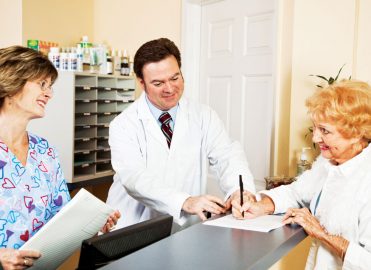 Healthcare providers must maintain a complete and accurate medical record for all services they perform. These requirements are generally enforced through licensing, the certification process, or credentialing with insurance carriers. Components commonly found in all medical records make each as unique as the individual to whom it belongs. These components include:
Each medical record must have a personal identification number assigned to it, which is specific to every patient. This ensures accuracy and adds a layer of security to prevent unauthorized use.
A patient's medical history is required so that healthcare providers can make assessments about a past, current, or future state of an illness. By reviewing medical history, a healthcare provider can identify risk prevention for future illnesses. The types of history often involved in the medical record are:

Surgical history details past surgeries that the patient has undergone.
Obstetric history details prior pregnancies, complications, and outcomes.
Medications and allergies include a list of all current medications the patient is taking, as well as any medical allergies that the patient has or has had.
Family history identifies if a patient's risk to certain diseases or illnesses is increased due to the health status or cause of death of immediate family members.
Social history (habits) describes a patient's lifestyle, such as tobacco or alcohol use, marital status, employment status, relationships, level of education, etc.
Immunization history describes which diseases a patient has been vaccinated against, if any.
Developmental history is mostly tracked in children and adolescents to ensure they are growing and developing at a medically acceptable rate.

Medical records may include a medical directive to communicate the patient's wishes if he or she should be incapacitated, or otherwise unable to make his or her wishes known in a medical emergency.
Latest posts by John Verhovshek
(see all)