Three Medical Coding Changes in 2019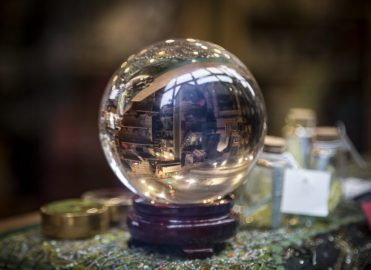 After a quiet year, expect three significant changes to the way you do your medical coding, as indicated by recent announcements by the Department of Health and Human Services (HHS) and the Centers for Medicare & Medicaid Services (CMS). Medical coders will see the changes in 2019, making medical coding certification more important than ever.
Based on value-based healthcare, the agencies say they're working toward, as CMS Secretary Verma Seema told a recent HIMSS convention, "Patients Over Paperwork".  Patients are demanding more accountability from healthcare providers and payers, and they want to see what they're getting for the high insurance and co-pay amounts paid, she said.
Physicians continue to be restive, frustrated by complicated rules and electronic health record (EHR)-keeping. Seema called EHRs inefficient and bemoaned how insular the various systems are, still making it difficult for patients' medical histories to be portable while secure.
In other words, the complaints about quality over cost, record-keeping, and physician autonomy remain. Here are three solutions that will help solve this but affect your work beginning next year:
E/M Changes for EHR
Expect a new way of looking at evaluation and management (E/M) coding. More than two-thirds of codes reported are E/M, and providers complain the documenting and justifying the level of care assigned in their computers affects patient care. Time spent inputting information cuts into face-to-face time with the patient while increasing patient loads pressure providers to keep visits short but effective is a major complaint.
There are a lot of problems with E/M being fixed. First of all, the 1995 and 1997 Guidelines, which often conflict, are felt by providers to be "too complex, ambiguous, and that they fail to distinguish meaninful differences among code levels," according to CMS' 2017 Physician Fee Schedule Final Rule. The rule points out lack of consensus which lead to the more-than 20 year-old guidelines and calls for revision of the guidelines.
CMS received feedback about the guidelines that raised two issues: the role of Medical Decision Making in a digital world, and their efficacy with EHRs. According to Part B News, two elements are especially burdensome history and physical exam.  CMS said that "medical decision making (MDM) and time are the more significant factors" determining a given level of E/M. "As long as a history and physical exam are documented and generally consistent with complexity of MDM, there may no longer be a need for us to maintain such detailed specifications for what must be performed and documented for the history and physical exam," CMS said.
Simplification would allow providers more time with their patients, simplifying EHR documentation, CMS and providers feel. Considering that CMS seeks to reduce the burden of documentation on providers, easing the decision-making for most codes reported fits well into another change expected soon.
EHR Changes Its Focus
Verma is anxious to make medical records more secure and more portable. CMS, she has told various sources, is revamping the Meaningful Use guidelines for EHRs. The agency has already softened meaningful use for facility, cutting the number of measures to be reported by critical access hospitals and eligible hospitals to six from eight. The agency is also proposing to tie eligible providers' quality measures to their reporting measures for the Merit-based Incentive Payment System (MIPS) in the new quality payment program.
While EHR reporting periods are being adjusted, Verma foresees renewed work to make EHRs truly communicative so patient records can be accessed regardless of location and the provider or facility's EHR system. She argues that records should be so easy for a patient to access that they can be pulled up on a cellphone.
CMS plans to police the blocking of data by facilities and continues to look at ways make EHRs interconnect across platforms.
Telehealth Coding Changes
While the federal government makes progress on telehealth, healthcare systems are embracing the expanding technologies and cost savings associated with virtual patient visits and care.  States such as Texas have revamped laws to allow more services to serve more patients while cutting costs. And laws proposed by Congress, including the recent tax overhaul include telehealth as a means to trim rising costs.
Medical coding is changing because of increasing acceptance of telehealth by payers. Expect the E/M revamp to better serve telehealth and for CMS to loosen its reimbursement of telehealth, as it did in 2018.


Latest posts by Brad Ericson
(see all)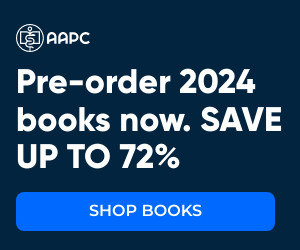 No Responses to "Three Medical Coding Changes in 2019"