ICD-11 Is (Not) Coming
In Coding
March 21, 2018
Comments Off

on ICD-11 Is (Not) Coming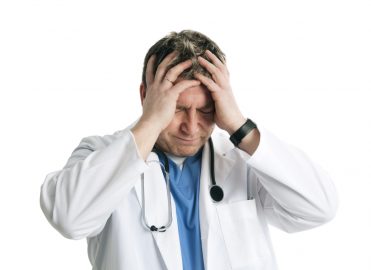 The World Health Organization (WHO), which develops and maintains the International Classification of Diseases (ICD), has announced a May 2018 release for the 11th revision of the code set, appropriately named ICD-11. WHO has already published a Beta draft of ICD-11, on which it is currently seeking comments and change proposals.
Here We Go, Again…
If you work in the United States healthcare system, you may be thinking, "Didn't we just make the switch to ICD-10?" Considering the animosity that transition aroused, your thoughts on yet another ICD update may be significantly more "colorful."
Indeed, implementation of ICD-10-CM and ICD-10-PCS occurred less than three years ago, and only after much delay and debate. Despite any benefits that ICD-10 may have bestowed, many individuals and organizations will remember the adoption of that code set as difficult, disruptive, and expensive.
So, why the need for ICD-11?
For one, ICD-10 has been around for nearly three decades, already, having been adopted by WHO in 1992 (the U.S. just happened to wait an extra 23 years to transition from ICD-9). In the intervening years, both technology and the practice of medicine have continued to advance. For example, ICD-11 is designed as an electronic health record (EHR)-compatible database that will link with the Systematized Nomenclature of Medicine—Clinical Terms (SNOMED-CT), which is already a component of many EHRs.
ICD-11 isn't simply a "refinement" or an "addition to" ICD-10: it's a whole new code set. To mention just a few changes:
The ICD-11 draft contains new chapters, including Diseases of the Blood and Blood-forming Organs, Disorders of the Immune System, and Conditions related to Sexual Health.
Infectious disease chapters are totally restructured.
Individual codes include up to seven characters, with four of those before the decimal (as opposed to three characters before the decimal in ICD-10); the second character is always a letter.
ICD-11 no longer includes alpha "I" and "O" codes, which are included in ICD-10, because these alpha characters may be confused with the numbers 1 and 0.
ICD-11 continues to include concepts such as laterality, introduced in ICD-10, and will retain "unspecified" codes (although, presumably, use of unspecified codes will be discouraged).
Relax: ICD-10 Will Be With Us for a Long Time
If news of ICD-11's arrival triggers your metathesiophobia, fear not. The effect of ICD-11 on the U.S. healthcare system is likely to be negligible, in the foreseeable future. No government agency or provider organization is even talking about a transition—let alone planning or calling for it—and after the bruising fight to adopt ICD-10, there seems to be no appetite for yet another change.
Although debates may rage about the inclusion of traditional medicine or "gaming disorder" in the ICD, mandatory adoption of a new diagnostic code set in the U.S. doesn't appear anywhere on the horizon. Save your concern for ICD-11 for another day (or, 20 years in the future, if past experience is a guide), and concentrate instead on mastering ICD-10.
Latest posts by John Verhovshek
(see all)
No Responses to "ICD-11 Is (Not) Coming"