AAPC Celebrates Roxanne Moreno as Its 175K Member
April 1, 2018
Comments Off

on AAPC Celebrates Roxanne Moreno as Its 175K Member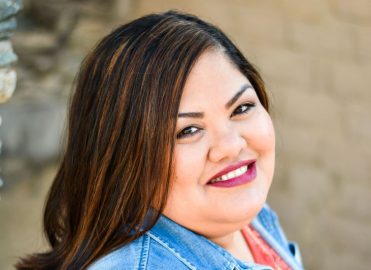 AAPC welcomes Roxanne Moreno as our 175,000th member! This is a big achievement for AAPC, and it's celebrating by honoring her as a milestone member. Although AAPC is very excited and proud to recognize this mile marker, Moreno may be just as excited. Being notified that she was AAPC's 175K member "was an unbelievable moment," she said. "I have never won anything of even half this magnitude!"
Moreno has always known the healthcare industry was the field for her. The medical field is one that she viewed as a profession that cares about and promotes education at all stages of her career. And now, AAPC will be there to help her achieve her next career goal in the industry, through medical coding education.
How Moreno Got Started in Healthcare
Moreno wanted to be in a profession where she could take care of her family and have potential for continuous growth. After earning an associate degree in Medical Transcription, Moreno got her break in the medical field in patient access.
"I always had a knack for teamwork, lean methodologies, teaching/understanding, problem-solving, and organization," Moreno said.
She went on to become a patient access lead, a patient access auditor, inpatient/outpatient insurance verifier, patient access management, a patient access trainer, and she hopes "always a great teammate."
Today, Moreno happily works with an "amazing" group of people for National Cardiovascular Partners in Mesa, Arizona as a cash poster. She said, "A medical career, in any capacity, is rewarding." Moreno has worked many years in this field and she is passionate about it. She said, "I will tell you compassion is not only beneficial to others, it is an immense gift you will give yourself."
AAPC Helps to Achieve Career Goals
Moreno's next step is to prepare for the Certified Professional Coder (CPC®) exam. One of her career goals is to obtain her CPC® credential. "I love the research, analysis, and flexibility a CPC® provides for me," Moreno said. Earning her CPC® will be another step toward the growth potential she has always strived for, just like "AAPC holds the industry to a consistently higher standard," she said.
As Moreno continues her medical coding journey, she follows her own advice: "Be prepared to constantly learn, meet some amazing people, and feel accomplished," as well as Mark Twain's advice: "You're never wrong to do the right thing."
Thanks for Marking a Special Milestone
AAPC is honoring this record-breaking membership by offering Moreno:
12-month AAPC webinar subscription
AAPC Coder Complete with all add-ons for one year
2018 Procedure Desk Reference
AAPC logo merchandise
2018 HEALTHCON registration, three nights hotel at the Coronado Springs Resort, and airfare
$100 towards a professional portrait
AAPC Staking Claims in the Healthcare Industry
Since its inception in 1988, AAPC has become the nation's largest medical business training and certification association, and it has reached several milestones:
1990 – 2,000 members and the organization changed its name to American Academy of Professional Coders
2000 – 15,000 members
2005 – 50,000 members
March 2009 – Andrea Malcolm, CPC, became AAPC's 75,000th member
April 2010 – Donna Peters, CPC-A, became AAPC's 90,000th member
November 2010 – Carla Peacock, became AAPC's 100,000th member
December 2013 – Lori Pimentel, became AAPC's 125,000th member
October 2015 – Elena V. Kuklina, MD, PhD, became AAPC's 150,000th member
As AAPC membership grows, so does the value of your credentials.
Latest posts by Michelle Dick
(see all)