2018-2021 AAPC National Advisory Board
April 1, 2018
Comments Off

on 2018-2021 AAPC National Advisory Board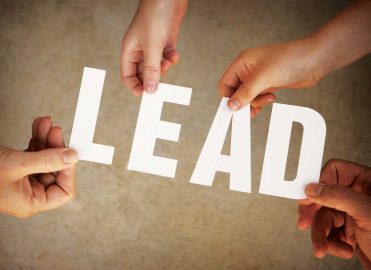 The AAPC National Advisory Board (NAB) is a team of 20 professionals with diverse experience in the healthcare industry. They represent the voice of our members from eight regions of the United States.
We are proud to introduce to you the new NAB for 2018-2021.
President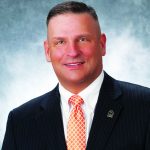 Michael D. Miscoe, JD, CPC, CPCO, CPMA, CASCC, CCPC, CUC
President, Practice Masters, Inc., and Founding Partner, Miscoe Health Law, LLC
Michael Miscoe has served on AAPC's NAB since 2013, is a member of the Legal Advisory Board, and is chair of the AAPC Ethics Committee. He has more than 25 years of experience in healthcare coding and more than 20 years as a forensic coding/compliance expert and consultant. Miscoe is admitted to the Bar in California as well as to the U.S. Supreme Court, the U.S. Third Circuit Court of Appeals, and the U.S. District Courts in the Southern District of California and the Western District of Pennsylvania. He has an extensive national speaking background and has been published on a variety of coding, compliance, and health law topics. Miscoe is a member and past president of the Johnstown, Pennsylvania, local chapter.

President-elect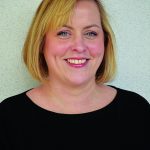 Colleen Gianatasio, CPC, CPC-P, CPMA, CPC-I, CRC
Risk Coding and Education Specialist, Capital District Physician's Health Plan, Inc.
Colleen Gianatasio has 19 years of experience in the health insurance field. She has experience in customer service, claims, quality, and coding. As risk adjustment quality and education program manager for Capital District Physician's Health Plan, Gianatasio's primary responsibilities are provider engagement and clinical documentation improvement (CDI) for accurate coding. She specializes in developing innovative coding curriculum and instruction to support compliance with federal guidelines and appropriate reimbursement processes. Gianatasio enjoys teaching a variety of coding, documentation, and auditing classes. She is a member and past president of the Albany, New York, chapter.

Secretary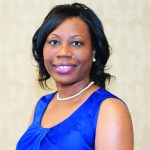 Leonta (Lee) Williams
RHIT, CPC, CPCO, CRC, CEMC, CHONC, CCS, CCDS, AAPC Fellow
Director of Medical Coding, Georgia Cancer Specialists, and Healthcare Management Consultant, Karna, LLC
Lee Williams has more than 15 years health information management experience as a coding director, auditor, educator, trainer, practice manager, and mentor. Williams has provided coding leadership and oversight on programs sponsored by the Centers for Disease Control and Prevention National Center for Health Statistics, the U.S. Consumer and Product Safety Commission, and Industrial Economics, Inc. She has extensive experience in regulatory compliance, CDI, and risk management. Williams is a frequent speaker and is published at the national level. She is founder of the Covington, Georgia, local chapter and serves as the 2018 president.

Member Relations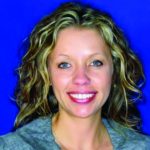 Lori A. Cox
MBA, CPC, CPMA, CPC-I, CEMC, CHONC, AAPC Fellow
Regional Director, Healthicity Audit Services
Lori Cox has 20 years of experience in multiple areas of healthcare including auditing and compliance. She has been certified since 2002 and has held the offices of vice president, secretary, and treasurer of the Quincy, Illinois/Hannibal, Missouri, local chapter. Cox earned a master's degree in Business Management from Quincy University in 2015. She is a licensed PMCC instructor.

Region 1- Northeast
Stephanie Sjogren, CPC, CDEO, CPMA, CPC-I, CCS, HCAFA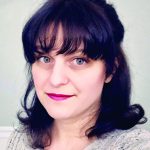 Clinical Policy and Reimbursement Analyst at Connecticare, Inc. 
Stephanie Sjogren works with payment integrity to ensure proper claims adjudication and to prevent fraud, waste, and abuse. Prior to joining Connecticare, she performed provider audits and education at a women's healthcare group. Sjogren has also worked with physicians and staff to integrate and use electronic health record systems effectively and to be compliant with the Centers for Medicare & Medicaid Services rules and regulations. Her areas of specialty are evaluation and management (E/M), auditing, and CDI. Sjogren has served as an officer for the Hartford, Connecticut, local chapter.


Stephanie Thebarge, CPC, CEMC, CHONC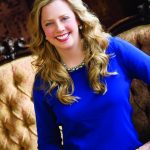 Compliance Manager, New England Cancer Specialists, and Owner, Seacoast Health Compliance Consultation, LLC
Stephanie Thebarge has worked in the healthcare field for the past 18 years. Thebarge's areas of expertise include E/M auditing, education, compliance, payer contracting, credentialing, and revenue cycle management. In 2015, she started her own business, Seacoast Health Compliance Consultation, LLC, for educating and auditing physician practices. Thebarge is the 2018 education officer and has served two terms as president of the Portland, Maine, local chapter. She volunteers for American Cancer Society, Relay for Life, and Making Strides Against Breast Cancer.


Region 2 – Atlantic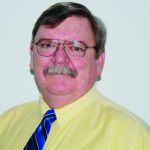 George J. Blake, CPC, AAPC Fellow 
Manager, Deloitte and Touche, LLP
George Blake has more than 25 years of healthcare experience as a pharmacist, physician practice manager, coding instructor, and recovery auditor. He is a specialist in Deloitte's Risk and Financial Advisory practice, focusing on coding compliance matters. Blake is one of the founding members of the Blue Bell, Pennsylvania, local chapter and has served as chapter education officer, vice president, and president.

Rhonda Buckholtz, CPC, CPMA, CPC-I, CRC, CDEO, CENT, CGSC, COBGC, COPC, CPEDC, CHPSE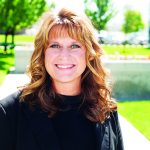 Operations and Practice Optimization, Century Vision Global, LLC
Rhonda Buckholtz has more than 25 years of experience in healthcare, working in the management, reimbursement, billing, and coding sectors, and as an instructor. Buckholtz authors articles for healthcare publications and speaks at national conferences for AAPC, the American Medical Association (AMA), and other physician groups. She is a co-chair for the WEDI ICD-10 and Payment Models workgroups, and has provided testimony ongoing for ICD-10 and standardization of data for National Committee on Vital and Health Statistics. Buckholtz is on the board of ICD Monitor, and is involved with operational practice optimization for Century Vision Global by providing transformational services and revenue integrity for ophthalmology practices. She was instrumental in developing AAPC's Certified Ophthalmology Professional Coder (COPC™) exam and curriculum, and AAPC's ICD-10 training and curriculum.

Region 3 – Mid-Atlantic
Astara N. Crews, MJ, CPC, CPEDC, CHC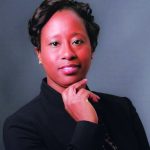 Director of Regulatory Affairs, ENT and Allergy Associates, LLP
Astara N. Crews is a member of ENT and Allergy Associates', LLP senior leadership team. She manages the Corporate Compliance Program and maintains and is responsible for adherence of the organization's policies, procedures, protocols, and practices of local, state, and federal healthcare compliance regulations. As part of Crew's duties, her department provides coding and documentation education and training for physicians and clinical support staff. She has a Bachelor of Science in Anthropology, Biology, and Chemistry from CUNY Lehman College and a Masters of Jurisprudence in Health Law from Loyola University of Chicago School of Law. Crews is a member of the American Health Lawyers Association, Healthcare Compliance Association and serves as the vice-president of the Lower Westchester, New York, local chapter.

Dianne Estes, CPC, CPB, AAPC Professional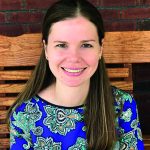 Billing, Coding, and Credentialing, Heritage Hospice, Inc., and B. C. Cummins and Co., PLLC
Dianne Estes has been in healthcare for 17 years and holds a bachelor's degree in Business Administration. She has worked in many areas of coding and billing: professional fee, surgical, diagnostic imaging, behavioral health, and hospice billing, coding, and credentialing. She is a member of the Lexington and Danville, Kentucky, local chapter.


Region 4 – Southeast
Kiosha T. Forston, MASS, RHIA, CPC, CHTS-TR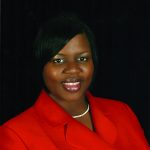 Regional Coding Manager, Hospital Corporation of America – Physician Services Group (HCA-PSG)
Kiosha T. Forston holds a Bachelor of Science degree in Health Information Management and a Master of Applied Social Sciences in Public Administration from Florida Agricultural and Mechanical University. Forston has more than 15 years of experience as a coding specialist, Medicaid fraud and abuse investigator, and compliance manager. She has served as program director for a medical coding program, as adjunct faculty member, and on advisory boards for coding certificate, associate, and baccalaureate level programs. Forston is actively involved in professional associations and her community. She serves as secretary of the Tallahassee, Florida, local chapter, and has served as member development officer and education officer.


Norma A. Panther, CPC, CPC-I, CEMC, CHONC, CIRCC, CPMA, CCS-P, CHC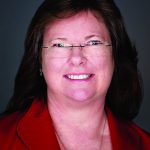 Compliance Professional Auditor, H. Lee Moffitt Cancer Center & Research Institute
Norma Panther is an experienced professional coder, auditor, and educator with more than 25 years of healthcare experience. She has developed and delivered a variety of educational materials to coders and healthcare professionals. As part of Panther's dedication to educating the coding community, she has mentored many coders through the certification process and provided classes to educate aspiring coders. She speaks at HEALTHCON and for professional organizations such as the Professional Association of Health Care Office Management, Oncology Managers of Florida, and others, and she regularly presents at AAPC local chapter meetings. Panther has served as a Lakeland, Florida, local chapter officer multiple times and is the 2018 vice president.


Region 5 -Southwest
Vanessa Moldovan, CPC, CPMA, CPPM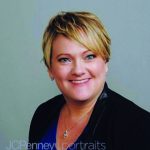 Revenue Cycle Expert, Medic Management, LLC
Vanessa Moldovan's focus for more than 17 years has been on education and the physician revenue cycle. She holds a Bachelor of Arts degree in Healthcare Administration from Ashford University. Moldovan has worked as a revenue cycle assessor, a revenue cycle manager, an executive account manager, and a consultant. She served as president of the Des Plaines, Illinois, local chapter from 2014-2017, and is the educational officer.


Sherrie Remphry-Anderson, MS, CPC, CPC-I, CPPM, AAPC Fellow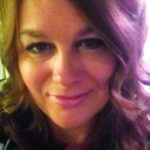 Manager Patient Accounts, Washington University Neurology
Sherrie Remphry-Anderson has 20 years of experience working in the healthcare industry, including managing coding, billing, and compliance, and aspects of the revenue cycle. She received a Master of Science in Healthcare Administration from Lindenwood University. Remphry-Anderson's specialty experience is in pediatrics, orthopedics, and neurology. Her passion is to help individuals achieve their goals. Remphry-Anderson serves as president of her local chapter, and has served as an officer for the past six years.
 

6 – Great Lakes
Jean R. Pryor, CPC, CPMA, CPB, CPC-I, CRC, CIMC, CCS-P, CHAP, AAPC Fellow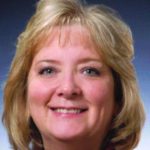 Administration of Coding and Education, St. Elizabeth Physicians
Jean Pryor has more than 34 years of medical coding and billing experience, and she has been a CPC® since 1994. Pryor was a master coder and auditor reviewing Medicare Advantage data for hierarchical condition categories, Risk Adjustment Processing System, secondary payments, and duplicative payment activities. She is a member of Cigna Government Services Provider Outreach Education Advisory Group. Pryor is the president of the newly rejuvenated Northern Kentucky local chapter.


Pamela Tienter, CPC, CPC-P, COC, CPMA, CPC-I, CCS-P, AAPC Fellow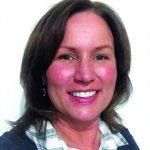 Certified Coder, Medical Policy/United Clinical Services, UnitedHealthcare
Pam Tienter has more than 25 years of experience in the physician and payer settings in the areas of coding, medical records, management, E/M auditing, medical policy, and training. She is on the coding team in the medical policy area at UnitedHealthcare and previously worked on the UnitedHealth Group ICD-10 transition as an ICD-10 coding manager. Tienter is the education officer of the Minneapolis, Minnesota, local chapter, and has previously served as the member development officer, vice-president, and president.


Region 7 – Mountain/Plains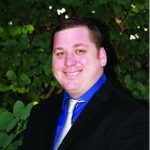 Robert A. Kiesecker III, BSHA, CPC, CPC-I, CCC, AAPC Fellow
Corporate Coding Manager, Cardiovascular Consultants 
Robert A. Kiesecker has more than 15 years of revenue cycle experience and several years' experience as an instructor and auditor. As coding manager at a large cardiovascular practice in Arizona, he oversees the day-to-day operations of the coding team, and provides leadership and guidance to help the revenue stream and internal compliance. Kiesecker has spoken nationally on various medical coding topics. He designed and implemented a leadership program to promote mentorship and growth among the local chapters of Arizona, and he served as member development officer in 2017 for the Mesa, Arizona, local chapter.

Sandra Pedersen, CPC, CEMC, CPMA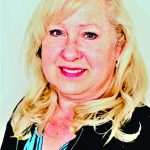 Surgery and E/M Auditor, Coder for Himagine Solutions, Inc.
Sandra Pedersen has 15 years' experience in the medical field, including coding department management, practice management, and auditing. She holds a Bachelor of Science in Microbiology from the University of Kansas, and she has been a certified auditor and coder for more than seven years. Pedersen enjoys helping the Scottsbluff, Nebraska, local chapter by serving as president and education officer, mentoring new coders, proctoring tests, teaching E/M and CPC® Preparation classes, and speaking.


Region 8 – West
Michael J. Warner, DO, CPC, CPCO, CPMA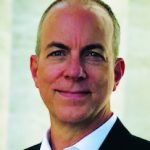 President, Patient Advocacy Initiatives
Michael J. Warner has undergraduate degrees in Biology and Philosophy from Villanova University. He earned his Doctor of Osteopathy (DO) from Des Moines University, where he also served a one-year undergraduate Osteopathic Manipulative Medicine teaching fellowship. Warner completed his internship and family medicine residency at Atlantic City Medical Center, New Jersey. He is board certified in family medicine and neuromusculoskeletal medicine. Prior to heading non-profit Patient Advocacy Initiatives, he practiced family medicine for more than 20 years in the Ebensburg/Johnstown, Pennsylvania region. Warner is a member of the American Osteopathic (AOA) Bureau of Socioeconomic Affairs Committee, an AOA alternate advisor on the AMA Relative Value Scale Update Committee, and a 2016-2017 American Association of Colleges of Osteopathic Medicine Health Policy Fellow. He is a former level I chair of the National Board of Osteopathic Medical Examiners. Warner is 2018 president of the Johnstown, Pennsylvania, AAPC local chapter.

Mary Wood, CPC, CPC-I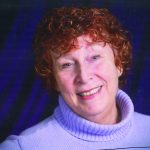 Data Quality Trainer, Kaiser Permanente
Mary Wood has worked in the medical industry for more than 30 years. She has consulted for hospitals and physicians groups across the United States. She teaches coding, documentation, and compliance to Kaiser physicians, and lectures at Healthcare Compliance Association's physician conferences. She is certified to teach ICD-10-CM/PCS. Wood served in the U.S. Air Force, and she is president of the Kaiser Permanente Veterans Association for Northern California. Wood is a member of the Sacramento, California, local chapter.



---
About the Co-author:
Amy Evans is executive assistant at AAPC and has worked for AAPC in many capacities for 18 years.
Latest posts by Michelle Dick
(see all)
No Responses to "2018-2021 AAPC National Advisory Board"