H2H CPPM Program Helps Vets Find Career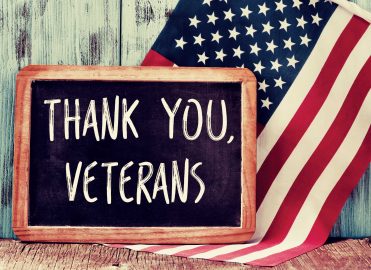 Be all that you can be as a business professional in the healthcare industry.
AAPC is reaching out to America's veterans with a customized, online training program for the Certified Professional Practice Manager (CPPM®) credential. Heroes to Healthcare (H2H) is developed in partnership with ImPowerQ Associates, a Texas-based provider of healthcare-specific organizational development programs that include transition initiatives for military and Coast Guard veterans. The veteran integration program helps returning vets transition back to civilian healthcare and apply their military leadership skills toward career advancement.
H2H Program Is "Exceptional" 
Michael Miscoe, JD, CPC, CASCC, CUC, CCPC, CPCO, CPMA, CEMA, AAPC's incoming National Advisory Board president and a 10-year U.S. Army officer, said, "Military veterans, as a group, are selfless and motivated individuals who embody the concept of professionalism. Their demonstrated commitment to the achievement of higher standards under difficult circumstances, based on the rigors of their service to the country, set them apart from others in their age group. Heroes to Healthcare, supported by the AAPC CPPM® curriculum, is an exceptional program designed to transition these outstanding veterans into positions within the healthcare business sector."
Broad CPPM® Training for Success
H2H prepares the student to sit for the CPPM® examination, and the average student will take 80-hours of instruction in the course, Katherine Abel, CPC, CPB, CPMA, CPPM, CPC-I, CMRS, AAPC's director of curriculum, told Healthcare Business Monthly.
"AAPC and ImPowerQ are launching a pilot program in Texas, with expectations of a broader reach as the program evolves," Abel said. "The program is tailored for veterans' needs. Designed to be completed in the comfort of home or office, it builds a foundation of healthcare business principles before addressing topics like billing, accounts receivables, collection revenue cycle management, accounting, quality, electronic medical records, compliance and data security, human resource management, marketing, and space and operational optimization."
In addition to AAPC's curriculum, veterans receive 190 hours of training focused on 20 core knowledge areas and deployed over 24 months within a highly structured apprenticeship model. The model was approved by the U.S. Department of Labor and was recognized as one of the top three healthcare apprenticeship programs during National Apprenticeship Week in 2017.
As with AAPC's regular distance-learning programs, instructor-led online classes include interactive lectures and webinars, reading assignments, and chapter review quizzes. AAPC credentialed staff help students by coaching, answering questions, and clarifying concepts and rules. Successful students take the CPPM® examination — a 200-question exam completed in 5 hours, 40 minutes.
The program is aimed at helping the nearly 11,000 veterans with previous experience in healthcare who are transitioning out of the military annually and find themselves in the top three groups of underemployed veterans, nationally. The goal is to see many of these highly-qualified veterans successfully re-enter the dynamic and growing world of healthcare.
"Their background of service, dedication, apprenticeship development, and AAPC training and certification will prepare these exceptional individuals to become the next generation of healthcare business leaders," Miscoe said.
Find Out More About H2H and CPPM®
If you are interested in learning more about the H2H program and how you can either help further the cause or gain access to outstanding talent for your own organizational needs, visit www.impowerqassociates.com/vip.
Latest posts by Brad Ericson
(see all)