CMS Improperly Paid Physical Therapists Millions
In Audit
March 23, 2018
Comments Off

on CMS Improperly Paid Physical Therapists Millions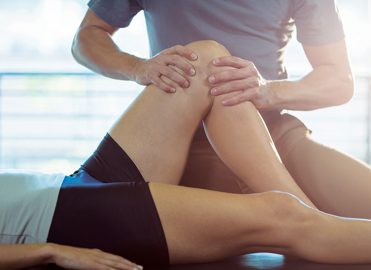 A medical review conducted by the Office of Inspector General (OIG) found 61 percent of claims (out of 300 sampled) for outpatient physical therapy services did not comply with Medicare medical necessity, coding, or documentation requirements. Although the Centers for Medicare & Medicaid Services (CMS) generally disagreed with OIG's findings, a review of the requirements will spare your outpatient clinic from unforeseen paybacks due to noncompliance.
Services Were Not Medically Necessary
According to the OIG's report, overpayments occurred in 91 out of the 300 sampled claims because of medical necessity errors. OIG found that 89 out of 91 medical necessity errors were due to services not being reasonable or necessary.
Physical therapy services are reasonable and necessary if the services:
are safe and effective only when performed or supervised by a therapist;
of appropriate duration and frequency for the diagnosis or treatment; and
meet the patient's medical needs.
Additionally, there must be an expectation that the patient's condition will improve "significantly in a reasonable period of time" or are necessary for the establishment of a safe and effective maintenance program.
Coding Was In Error
For 145 claims, OIG found 86 were in error because the timed units claimed did not match the units documented in the therapists notes; 78 errors were due to missing modifiers; and 59 errors were due to incorrect coding.
Timed procedures are reported in 15-minute intervals based on the number of times the procedure is performed. For untimed procedures, one unit of service should be reported, regardless of the number of minutes spent.
Providers are to use G codes and severity modifiers to report services.
Documentation Was Insufficient
Outpatient physical therapy services must align with a written plan of care. The plan must contain the following:
type,
amount,
frequency, and
duration of the PT to be furnished.
The plan must also indicate the diagnosis and anticipated goals. These goals must be measurable and pertain to the identified functional impairments. The qualified professional who established the plan must sign and date it. Any modifications or re-evaluations to the plan must be recertified.
In addition to the plan of care, therapists must also create and maintain a treatment note for each treatment day and each therapy service. Treatment notes must include:
the date of treatment;
each specific service provided and billed;
the total treatment minutes for timed codes and total minutes for the entire therapy session; and
the signature and professional identification of the therapist furnishing or supervising the service.
The OIG found that 112 claims were allegedly improperly paid because documentation did not meet all of these requirements.
Out of the 112 improperly paid claims due to insufficient documentation, 80 were due to plan of care deficiencies; 74 were due to treatment note deficiencies; and 9 were due to recertification deficiencies.
Based on this review, OIG estimates that CMS overpaid therapists by about $367 million for outpatient physical therapy services that did not comply with Medicare requirements.
Read the complete OIG report for complete details.
Latest posts by Renee Dustman
(see all)