Meaningful Exits and Experiences to Last a Lifetime
April 2, 2018
Comments Off

on Meaningful Exits and Experiences to Last a Lifetime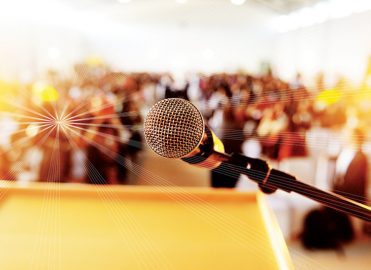 Five AAPCCA board members say goodbye, share sentiments.
AAPC established the non-profit AAPC Chapter Association (AAPCCA) to create, maintain, and sustain the infrastructure of local chapters through approachable and accountable support. The AAPCCA board of directors provides policy, rules, regulations, direction, and advice to AAPC local chapters and ensures local chapters function in accordance with AAPC's philosophy of "Upholding a Higher Standard" in the business of healthcare.
The AAPCCA board is comprised of 16 certified AAPC members who represent each region of the country. Five members rotate on and five leave the board (including Chair Linda Martien, CPC, COC, CPMA, AAPC Fellow) after they serve three years.
The five exiting AAPCCA members who will step down at April's HEALTHCON began serving in 2015. They would like to share their bittersweet, parting thoughts with all of you.
Sarah Wechselberger, CPC, CPB, CPMA

Region 5: Southwest – Home Arkansas
Wow! How quickly three years can pass. I still remember the call from Officer Liaison of Local Chapters Linda Litster, notifying me that I had been elected to the AAPCCA board of directors (BOD). I was excited and eager to engage with our chapters; and I anticipated personal and professional growth. Every expectation or hope I had for this experience has been far surpassed. My term on the board has turned out to be a blessing.
In three years, I have met countless exceptional local chapter officers and AAPC members. I have had the pleasure of speaking on varying topics at numerous chapter meetings for several chapters, and presenting officer training for many chapter officers. I've grown professionally, extended my professional network further than I dreamed possible, and felt fulfilled with the work we do in the AAPCCA.
I've made amazing life-long friends in my "BOD Sisters." These ladies have hearts of gold, and to be surrounded by strong women who share similar goals is an uplifting experience. I encourage anybody with a passion for AAPC and our local chapters to apply for an AAPCCA board of directors' position. The service and work I've done these three years fills my heart with joy and happiness.
Chair Linda Martien, CPC, COC, CPMA, AAPC Fellow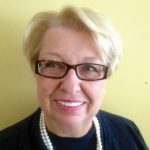 Region 5: Southwest – Home Missouri
My four years on the AAPCCA board of directors has been some of the most challenging years, but also the most rewarding. I have stretched and grown in ways I did not anticipate and I am so grateful for that.
I owe a huge debt of gratitude to those who have mentored and guided me, who patiently listened to my rants and raves, and then lovingly showed me where the right path led, sometimes even giving me a push in the direction, whether I wanted it or not. Candice Fenildo, CPC, CPMA, CPB, CPC-I, CENTC, CRHC, AAPC Fellow; Brenda Edwards, CPC, CDEO, CPB, CPMA, CPC-I, CEMC, CRC, AAPC Fellow; Sharon J. Oliver, CPC, CPMA, CPC-I; Judy A. Wilson, CPC, CPCO, CPPM, COC, CPC-P, CPB, CANPC, CPC-I, CMRS, AAPC Fellow; and the entire AAPC local chapter team, you are forever in my heart, as are all of those whom I've had the privilege and honor to work beside.
To paraphrase a quote by Bette Davis, "This is not a job for sissies," and impossible to do alone. I was immensely fortunate to have an outstanding board of directors and executive committee. They are the backbone of the AAPCCA, and my family for life!
Najwa Liscombe, CPC, CPC-I
Region 4: Southeast – Home Florida
After three years on the AAPCCA board of directors, the time has come for me to leave. Although I am filled with sadness, it's time for someone else to step in to learn about this wonderful organization and how it helps chapters and members. I have been able to observe firsthand how much the Local Chapter Department and AAPC support local chapters and members.
Thanks to AAPC and AAPCCA for giving me the enormous opportunity to serve local chapters and our members and to witness how that support works. I have benefited from meeting amazing officers and members who step in to support the chapters when needed.
It has been an honor to work with Marti Johnson, Linda Litster, and Carolyn Hambleton in the Local Chapter Department who spread the mission and vision of AAPC and AAPCCA to many chapters. This dynamic trio are the glue that lovingly binds AAPCCA and all chapters. Under their mentorship I have gained a better perspective of how AAPC, AAPCCA, and local chapters can best operate as a cohesive functioning body. Under their tutelage I served on several committees that have done extraordinary work for members.
The AAPCCA represents a family of friends. We are dedicated to chapters and to each other. It has allowed me to meet new people who share the same passion for serving others. It has always been my philosophy that we grow when we share our knowledge to benefit others. I feel privileged to have worked with such a wonderful group of professionals, all of whom have left an indelible mark on my heart.
Thank you AAPCCA for three amazing years. I am proud to say, "I am AAPC."
Rita Genovese, CPC, PCS
Region 2: Atlantic – Home Pennsylvania
As I think about my three-year tenure on the AAPCCA board of directors, I have many memories and emotions that have impacted my life. Being part of this amazing group of dedicated individuals has helped me to grow, as a person and as a leader. Assisting our chapters and members is priceless. It has been an enormous pleasure to meet our members through chapter visits, conferences, and officer trainings.
Spreading the mission of AAPC and AAPCCA is a primary focus of this committed and unwavering board. AAPC represents family to me and the AAPCCA is a portion of our large family. Friendships of a lifetime have been created.
The passion and dedication of the AAPCCA is seen and felt through all their actions and initiatives under the leadership of the AAPC Local Chapter Department team.
A common meme quote that sums up my experience is: "There are no strangers here, only friends you haven't yet met." I am a better person to have been part of this board but most of all AAPC.
Teresa "Terri" Bartrom, CPC, CPB
Region 6: Great Lakes – Home Indiana
For the first time in my life, I was at a loss for words when I received the notification call from Marti Johnson — co-goddess (with Linda Litster) of local chapter knowledge and spirit, and the two lone souls who have the enormous task of holding down and flourishing AAPC's Local Chapter Department (Carolyn Hambleton has recently joined and blessed the department with her skills). Kudos and my gratitude to them and all AAPC staff I had the pleasure of meeting while serving on the AAPCCA board.
An honor is bestowed on an AAPC member when joining a chapter. You discover networking opportunities and spread your wings. You aspire to become an officer, which propels you to want to be more of a part of AAPC. Nothing can prepare your head and heart for the fulfillment of being a liaison between AAPC and your local chapters when you successfully accomplish an AAPCCA board of directors representative position. Over the three years, there have been so many questions asked and answered, friend and educational contacts made, travel, administration skills fine-tuned, thought processes perfected, and smiles – the universal mood changer. For all of this, I am forever blessed. This service has provided a great sense of positivity, and it has been the most eventful three years of my personal and professional life.
I am indebted to all of my peers, mentors, and AAPC for this opportunity, which reinforced in me AAPC and AAPCCA values of kindness, integrity, humility, and generosity. I will always breathe AAPC.
---
Teresa (Terri) Bartrom, CPC, CPB, has been an AAPC member for 21 years and a certified coder for 17. She works as a time study emergency department auditor at Parkview Health and has more than 25 years of billing and coding experience in the specialties of plastic and reconstructive surgery, obstetrics/gynecology, pain management, and podiatry. Bartrom has helped organize multiple programs and ICD-10-CM boot camps in her local chapter, where she inspires officers and members to perfect their professions in the medical field. She is a lifetime member of the American Business Women's Association and Girl Scouts, and she holds an associate degree in Digital and Computer Electronics from Indiana Vocational Technical College, and business certifications from Indiana Business College. Bartrom served on the AAPCCA as a Great Lakes Representative from 2015-2018 and as PR committee chair from 2017-2018. She has served as Fort Wayne, Indiana, local chapter as president, vice president, and education and member development officers.
Latest posts by Guest Contributor
(see all)