Dive Deep into HBO Therapy in Wound Care Centers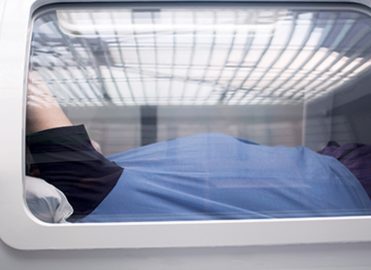 There are many levels to Medicare coverage and documentation requirements.
Hyberbaric oxygen (HBO) therapy, commonly referred to as HBOT, is an adjunct medical therapy for wound healing and other medical conditions. Exposing wounds that are not healing, or are slow to heal, to 100 percent oxygen can accelerate the healing process. Two types of chambers are used today: monoplace and multiplace. Monoplace is the most common, and is designed to treat a single person pressurized at 100 percent oxygen.
The Food and Drug Administration (FDA) has approved 14 specific conditions for HBOT. The Centers for Medicare & Medicaid Services (CMS) has published a national coverage determination (NCD) outlining specific coverage criteria for this therapy (NCD Manual, IOM Pub. 100-3, chapter 20, section 20.29(A), Version 4).
Coverage Indications and Treatment Intervals
Per the CMS NCD, coverage for HBOT under Medicare requires the entire body to be exposed to oxygen under increased atmospheric pressure, and limits administration of HBOT in a chamber (i.e., one-man unit) for these conditions:
Acute carbon monoxide intoxication
Decompression illness
Gas embolism
Gas gangrene
Acute traumatic peripheral ischemia: HBOT is a valuable adjunctive treatment to be used in combination with accepted standard therapeutic measures when loss of function, limb, or life is threatened
Crush injuries and suturing of severed limbs: As in the previous conditions, HBOT would be an adjunctive treatment when loss of function, limb, or life is threatened.
Progressive necrotizing infections (necrotizing fasciitis)
Acute peripheral arterial insufficiency
Preparation and preservation of compromised skin grafts (not for primary management of wounds)
Chronic refractory osteomyelitis, unresponsive to conventional medical and surgical management
Osteoradionecrosis as an adjunct to conventional treatment
Soft tissue radionecrosis as an adjunct to conventional treatment
Cyanide poisoning
Actinomycosis, only as an adjunct to conventional therapy when the disease process is refractory to antibiotics and surgical treatment
Diabetic wounds of the lower extremities in patients who meet the following three criteria:

Patient has type I or type II diabetes and has a lower extremity wound that is due to diabetes;
Patient has a wound classified as Wagner grade III or higher; and
Patient has failed an adequate course of standard wound therapy.
For diabetic wounds, the coverage criteria are specific to lower extremity wounds. The common diabetic ulcer grading system (e.g., Wagner grade) must meet a 3 or higher. This grading system is comprised of six grades (0-5) assessing the ulcers' depth, presence of infection, and gangrene.
Grade 3: Lesion has penetrated deeper than grade 2 and there is abscess, osteomyelitis, pyarthrosis, plantar space abscess, or infection of the tendon and tendon sheaths.
Grade 4: Wet or dry gangrene in the toes or forefoot.
Grade 5: Gangrene involves the whole foot or such a percentage that no local procedures are possible, and amputation (at least at the below the knee level) is indicated.
The coverage criteria also specify:
No measurable signs of healing for at least 30 days of treatment with standard wound therapy.
HBOT must be used in addition to standard wound care therapy and include:

Assessment of vascular status and correction of any vascular problems in the affected limb, if possible
Optimization of nutritional status and glucose control
Debridement by any means to remove devitalized tissue
Maintenance of a clean wound bed
Appropriate off-loading
Any other necessary treatment to resolve infection that may be present

Wounds must be evaluated at least every 30 days during HBOT.
Continued treatment is only covered when there are measurable signs of wound healing within any 30-day period of HBOT.
Several Medicare administrative contractors (MACs) have also published local coverage determinations (LCDs) or coverage articles specific to HBOT. Specifically, Novitas Solutions, Inc., and First Coast Service Options, Inc., published LCDs that expand on each of the covered conditions' treatment criteria, expected frequency, and duration of treatment. These LCDs also clarify supervision requirements, provider qualifications/certifications for HBOT, and documentation requirements.
Noridian Healthcare Solutions, MAC Jurisdiction E – Part A, published an HBO Therapy Services Documentation Requirements article on their website that can serve as a checklist for applicable wound care centers to ensure the indications for HBOT are supported in the patients' medical record. The link to the checklist can be found in the Resources section at the end of this article.
CMS' MLN Matters article "Provider Compliance Tips for Hyperbaric Oxygen Therapy" specifies that documentation will be requested and evaluated for medical necessity before reimbursement is made for cases where HBOT is used for more than two months, no matter the patient's condition.
Documentation Requirements
Documentation in the patient's medical record should support the indications, medical necessity for initiation, and continued HBOT for the patient's condition as specified in the coverage policies.
Wound care centers may incorporate wound care focused electronic health record (EHR) systems to assist in capturing specific documentation required for the treatment of their patients and billing of wound care services. Some such EHR programs include HBOT checklists and treatment templates. Ensure you are familiar with, and take an active role in, ongoing review of documents your providers use. This includes awareness of how the checklists, templates, and documentation workflows are set up.
Supervision of HBOT
Specifically trained ancillary staff and technicians may perform HBOT under direct physician supervision. The supervising provider must meet the qualifications and certification criteria per CMS, which may be further clarified by MACs.
CMS defines direct supervision as:
… the physician (or NPP) must be immediately available to furnish assistance and direction throughout the performance of the procedure. It does not mean that the physician need be physically present in the room where the procedure is performed. While not defined in terms of time or distance the Centers for Medicare and Medicaid Services (CMS) has indicated that the physician needs to be "physically present, interruptible and available without interval or time" when Medicare beneficiaries are physically being treated or a procedure is being performed.
CMS further clarifies the definition of "immediately available" in CR 8228, March 1, 2013.
The LCDs from Novitas Solutions, Inc. and First Coast Service Options, Inc. further clarify direct supervision:
In order to satisfy the immediately available criteria, for HBO therapy performed in an outpatient hospital, on-campus or off campus provider-based department, the physician (or qualified NPP) must be present in the office suite or at a location with a maximum of a five (5) minute response time to the chamber. For HBO performed in a physician office, the physician (or qualified NPP) must be present in the office suite. Direct supervision requires the physician to be prepared to intervene or perform the service. This includes the ability to perform or change the procedure during its course and/or respond to the needs of a particular patient for whom he is rendering service. The physician must have the ability to perform the service or procedure within his State Scope of Practice.
These LCDs indicate that limited licensed providers (i.e., non-physician practitioner (NPP)) performing HBOT services must have a physician meeting the aforementioned qualifications and credentialing immediately available to render assistance.
Provider Qualifications and Credentialing
Per CMS, the following criteria must be met:
Physicians (or NPPs) supervising Hyperbaric Oxygen Therapy should be certified in Hyperbaric Medicine by the American Board of Emergency Medicine (ABEM), the American Board of Preventive Medicine (ABPM) or the American Osteopathic Conjoint Committee of Undersea and Hyperbaric Medicine (AOCUHM) or other entity adopting a Hyperbaric Medicine training protocol by completion of a minimum 40-hour training experience in a program approved by the American College of Hyperbaric Medicine (ACHM) or The Undersea and Hyperbaric Medical Society (UHMS).
Additional criteria, such as advanced cardiovascular life support  training and certification, is indicated. Also, the supervision of HBOT including definitive pre- and post-HBOT evaluation of the patient must be included within the provider's state scope of practice.
All applicable parties must have a solid understanding of NCD and LCD polices, board and society specific requirements, and commercial payer policies and state laws surrounding the qualifications, indications, utilization, and documentation guidelines for HBOT services.
Procedural Coding for HBOT in Wound Care Centers
The provider who supervises the HBOT should report their service with CPT® code 99183 Physician attendance and supervision of hyperbaric oxygen therapy, per session. The provider supervision code is a per session code, and should only be reported once per day on the provider's claim.
Hospital outpatient facilities should report HCPCS Level II code G0277 Hyperbaric oxygen under pressure, full body chamber, per 30 minute interval. Per CMS, the following may be included in calculating the total number of 30-minute intervals billable under G0277:
Time spent by the patient under 100 percent oxygen;
Time for descent;
Time for air breaks; and
Time for ascent.
The total billable time is not based on the amount of time on the physician's order.
A unit of service may be billed for HBOT treatment sessions requiring at least 16 minutes. Additional units may be billed for treatment sessions requiring at least 16 minutes of the next 30-minute interval, per the grid, below:
| | |
| --- | --- |
| Duration of Treatment (in minutes) | Number of units G0277 |
| 0-15 | 0 |
| 16-45 | 1 |
| 46-75 | 2 |
| 76-105 | 3 |
| 106-135 | 4 |
| 136-165 | 5 |

HCPCS Level II code G0277 has a Medically Unlikely Edit (MUE) of five units.
HBOT Billing Under Scrutiny
HBOT has been under the eye of the Office of Inspector General (OIG) in years past. HBOT is included in the October 2017 OIG Work Plan report for hospitals. The OIG is specifically looking at provider reimbursement in compliance with federal regulations. Their prior reviews identified that:
Beneficiaries received treatments for non-covered conditions;
Medical documentation did not adequately support HBO treatments; and
Beneficiaries received more treatments than were considered medically necessary.
CMS shared similar findings in the MLN Matters article "Provider Compliance Tips for Hyperbaric Oxygen Therapy," published in September 2016 (ICN 909404). A review of 2,000 HBOT claims for a one-year period showed a 58 percent error rate based on NCD and LCD guidelines. Insufficient documentation was the main reason for denials (i.e., lack of specific treatment timelines and goals, documentation confirming a covered diagnosis, and monitoring for improvement or lack of improvement in the covered condition). And for diabetic lower extremity wounds, documentation often did not describe the severity of the wound to meet the Wagner criteria per the NCD.
Noridian Healthcare Solutions noted similar findings in their June 2016 HBOT webinar (link available in Resources section).
---
Heather Nickerson, CPC, CPMA, CEMC, is an integrity auditor for Oregon Health & Science University in Portland, Ore. She has 15-plus years of healthcare experience in professional coding and compliance and is a member of the Portland Rose City, Ore., local chapter
Resources
CMS, NCD Manual, IOM Pub. 100-3, chapter 20, section 20.29(A), Version 4
CMS, CR 8228, March 1, 2013: www.cms.gov/Regulations-and-Guidance/Guidance/Transmittals/downloads/R169BP.pdf
Noridian Healthcare Solutions, Hyperbaric Oxygen (HBO) Therapy Services Documentation Requirements: https://med.noridianmedicare.com/web/jea/topics/documentation-requirements/hyperbaric-oxygen-therapy-services
Novitas Solutions Inc.
First Coast Services, Inc.
The Undersea and Hyperbaric Medical Society (UHMS), "Credentialing and Privileging Guidelines for Hyperbaric Medicine Physicians in the U.S.A.: www.uhms.org/resources/news-announcements/108-uhms-credentialing-and-privileging-guidelines-for-hyperbaric-medicine-physicians-in-the-u-s-a.html
CMS MLN, "Provider Compliance Tips for Hyperbaric Oxygen Therapy," September 2016 (ICN 909404).
CMS, Prior Authorization of Non-Emergent Hyperbaric Oxygen: www.cms.gov/Research-Statistics-Data-and-Systems/Monitoring-Programs/Medicare-FFS-Compliance-Programs/Prior-Authorization-Initiatives/Prior-Authorization-of-Non-emergent-Hyperbaric-Oxygen.html
Latest posts by Guest Contributor
(see all)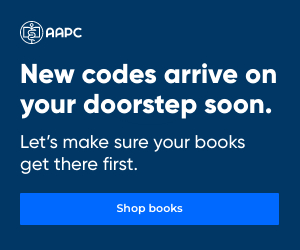 One Response to "Dive Deep into HBO Therapy in Wound Care Centers"