In or Out of Network: How Do You Choose What's Best?
April 1, 2018
Comments Off

on In or Out of Network: How Do You Choose What's Best?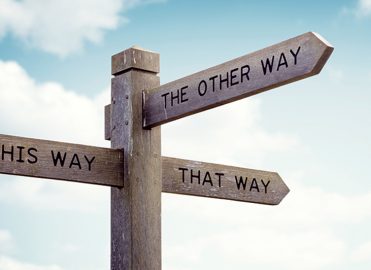 Factor in the pros and cons of each to make an educated decision for your practice.
If you are wondering whether your provider should be in or out of network with certain insurance plans, take a deep breath and remember: It's different for every practice, so weigh the pros and cons.
Out-of-Network Insurance
Providers may be reluctant to go out of network, but there are pros:
Out-of-network billing typically makes you more money. Some plans may not pay as well as others, but overall it's financially advantageous.
If you disagree with what the insurance company pays you, or you disagree with a denial, you have more appeal rights than a contracted/participating provider.
You can treat your patients with what is medically necessary, not by what will be covered by insurance. Providers say, time after time, "We don't bill that code anymore because insurance won't pay it in network."
Although you must make a reasonable attempt to collect, per federal law (Some states may have laws for out-of-network providers so consult an attorney on your state laws.), you have more flexibility to work with your patients financially. In network, you are contractually obligated to collect every dollar of the patient's deductibles, coinsurances, and co-pays.
You do not need to pre-certify services or procedures, as often — although, certain services will always need per-certification. This will cut your authorization/pre-certification time drastically.
Remember: Predetermination is not mandatory, it's suggested; precertification is mandatory. Be careful to make sure insurance companies give you the correct wording.
Most out-of-network plans do not require referrals.
The cons of accepting out-of-network insurance include:
Certain plans will send your payments to the patients directly and tell them they must pay you. If you don't have trustworthy patients, this could become an issue.
If patients have a health maintenance organization (HMO)/exclusive provider organization (EPO), they will not have out-of-network benefits.
There is no fixed payment amount for out-of-network plans and, as such, the insurer is paying "usual and customary" fees, and may check your clinical documentation more often.
Talking to patients about out-of-network benefits can be challenging. If you are properly prepared, this shouldn't be a negative for your office.
In-network Insurance
The pros of accepting in-network insurance include:
You get paid a set fee, so you know what to expect from each insurance company.
Talking to patients about billing is easier and you generally get less resistance to pay from patients when you're in network.
You always have some sort of coverage. All plans have in-network benefits, but not all have out-of-network benefits.
You are listed in the insurance company directories, so patients can find you.
The cons of in-network insurance include:
You make less money than out-of-network providers, which means you will need more volume. More volume brings more overhead costs.
You have fewer appeal rights, per your contracts. When you are contracted, you agree to follow insurance company guidelines and rules.
You must treat your patients per the medical guidelines of the insurance companies to get paid. That means if a patient needs care that doesn't fit the medical policies of the insurance companies, it's possible your patient will not get the care — or the provider won't get paid for giving the proper treatment.
You may have to maintain a tier with the insurance companies to be in "good standing." In recent years, for certain providers, a tier system has been put into place. Essentially, the tier system is a rating you have with the insurance company. They monitor how you bill and decide what tier you earn.
You must obtain authorizations and referrals more often than if you are out of network. Many in-network providers need to authorize services and/or get referrals per their contracts'/patients' in-network policies.
Decide What's Best for Your Practice
There's a lot to consider when choosing what insurances to accept, but here are a few of the most important points to consider:
Know your demographics. If your area has a ton of HMO/EPO policies, you may need to stay in network so your patients have benefits with your office. If you have a mix of plans that have out-of-network benefits, being out of network is a real consideration. Remember to check the deductible amounts on the out-of-network plans: If your policies that allow out of network have high deductibles, it still may be advantageous to be in network.
Know where your referrals come from. If you get a lot of referrals from the insurance companies in-network directories, you may want to stay in network. If you get your referrals from independent marketing, other colleagues, or word of mouth, consider out of network.
Know how comfortable you and your staff are with change. Going from in network to out of network (or vice versa) takes a lot of staff and provider retraining — especially if you are going to be in network with some companies, and out with others.
Consider your staff. If you have a large staff with time on their hands, in network may be the way to go because you'll have time for all the required paperwork that comes with in-network billing (i.e., authorizations/referrals). If you have a smaller staff with less time to follow up with all the required paperwork, consider out of network.
---
Heather M. Garcia, CBCS, CMAA, CMB, has been in the medical billing and consulting business for over 17 years. She launched Smart Healthcare Solutions, Corp., in 2005, and now has offices nationwide. Garcia has been an expert witness in New York litigation trials and has also participated in the Medical Assistant/Medical Coding and Billing Advisory Board for Lincoln Tech. She is a member of the Upper Saddle River, N.J., local chapter.
Latest posts by Guest Contributor
(see all)