Clarify Updates to Diagnosis Coding of Pulmonary Diseases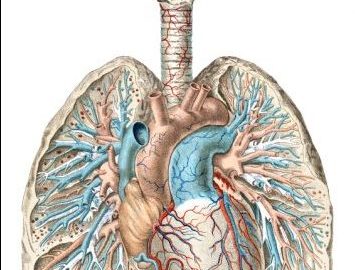 Breathe easier knowing the 2018 ICD-10 code updates for respiratory ailments.
Coding Clinic (Fourth Quarter, 2017) provides updated information on how to properly report pulmonary diseases, including chronic obstructive pulmonary disease (COPD). Here's what you need to know.
COPD Unspecified and Asthma Unspecified
According to Coding Clinic, if COPD and asthma are unspecified in the documentation, J44.9 Chronic obstructive pulmonary disease, unspecified is sufficient: J45.909 Unspecified asthma, uncomplicated should not be added. "Unspecified" is not a type of asthma — as opposed to "mild intermittent," "mild persistent," "moderate persistent," "severe persistent," etc.
COPD Unspecified and Asthma Exacerbated
For unspecified COPD with unspecified, exacerbated asthma, Coding Clinic tells us to report J44.9 and J45.901 Unspecified asthma with (acute) exacerbation to complete the picture of the patient's state. Although J45.901 is not a type of asthma, it provides additional specificity to clarify that the asthma is in acute exacerbation. Exacerbation is an increase in severity of a disease or any of its symptoms. "Flare up" is synonymous with acute exacerbation.
COPD and Emphysema
Emphysema is defined by Brunner and Suddarth's Medical-Surgical Nursing (12th edition) as excessive loss of elastic lung recoil. It's a pathologic term that describes an abnormal distention of the air spaces beyond the terminal bronchioles and destruction of the walls of the alveoli.
When both COPD and emphysema are documented, assign J43.9 Emphysema, unspecified because emphysema is a specific type of COPD.
Effective Oct. 1, 2017, the indexing for these conditions has been changed, as follows:
| | |
| --- | --- |
| Old Indexing | New Indexing |
| Disease | Disease |
| —lung J98.4 | —lung J98.4 |
|      —obstructive (chronic) J44.9 |      —obstructive (chronic) J44.9 |
|      with |      with |
|       —emphysema J44.9 |      —emphysema J43.9 |
COPD Exacerbated and Emphysema
Per Coding Clinic, a diagnosis of emphysema with acute exacerbation of COPD should be coded as J43.9. Categories J44 Other chronic obstructive pulmonary disease and J43 Emphysema include mutual Excludes1 notes; and emphysema without mention of chronic bronchitis falls into category J43. COPD is not synonymous with chronic bronchitis; therefore, COPD exacerbation with emphysema is reported J43.9, rather than a code from category J44.
COPD, Emphysema, and Chronic Bronchitis
Assign J44.9 for emphysema with chronic bronchitis. Category J44 includes chronic bronchitis with emphysema.
COPD and Pneumonia
For patients with COPD and pneumonia, assign J44.0 Chronic obstructive pulmonary disease with acute lower respiratory infection and J18.9 Pneumonia, unspecified organism.
If the COPD is exacerbated, assign J44.0, J18.9, and J44.1 Chronic obstructive pulmonary disease with (acute) exacerbation. All three codes are needed to capture the patient's complete diagnostic condition.
---
Angelica Mae Celis-Duran, RN, CPC, CPMA, BCHH-C, has been coding for six years, working with inpatient, outpatient, and hierarchical condition category coding, as well as Healthcare Quality Patient Assessment Form, home health, and evaluation and management (E/M) coding. She was a trainer for a home health account. Celis-Duran is a quality control analyst for the emergency department of Armco Healthcare Services Inc. She is a member of the Makati, Philippines, local chapter.
Resources
"Definition of Exacerbation." MedicineNet: www.medicinenet.com/script/main/art.asp?articlekey=24661
American Hospital Association, ICD-10-CM/PCS Coding Clinic, Fourth Quarter ICD-10 2017
Hinkle, Dr., Janice L. Cheever, Kerry H. Brunner & Suddarth's Textbook of Medical-Surgical Nursing. Wolters Kluwer Health, 2017
Latest posts by Guest Contributor
(see all)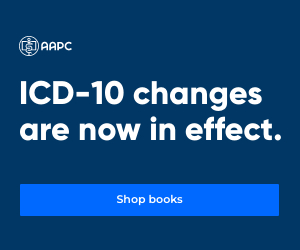 2 Responses to "Clarify Updates to Diagnosis Coding of Pulmonary Diseases"