Follow Up on Unpaid Claims
April 1, 2018
Comments Off

on Follow Up on Unpaid Claims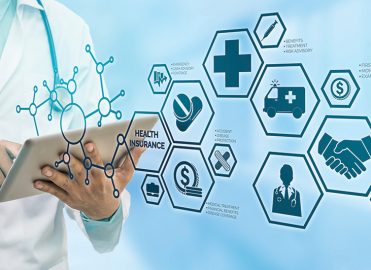 Secure payment and see fewer claim losses to  gain revenue for your practice.
Submitting claims to insurance companies is the easiest part of billing. The bigger problem is securing payment. Knowing what the hold up is may be half your battle.
Keep Your Eye on the Clock
If you filed claims back in January and, come November, your aging report reveals several of the claims have not been paid yet, you have two options: either write the unpaid claims off as a loss or contact the insurers of the outstanding claims to ascertain their status.
Almost a year has gone by, however, and — depending on the insurance company — you may have time penalties. If an insurer requires claims to be submitted within a 90-day period, then it will be nearly impossible to receive any payment at this point.
It's crucial to follow up on claims during the revenue cycle. Follow up should start with the aging report. Run a primary aging report approximately every six weeks or 30-45 days. This creates a sufficient time window to make necessary inquiries into claims and to make subsequent resubmissions within the time limits.
Troubleshoot Denials and Outstanding Claims
There are several reasons a claim may be denied or cannot be paid:
Wrong information: Get the correct information from the insured patient or, in the case of the hospitalists, from the hospital.
Insurance coordination of benefits: Know which insurance is primary and how much the secondary insurance will pay, as per coordination of benefits.
W-9: The insurance company needs a W-9 from the medical provider on file before it can pay claims submitted by that provider.
Missing authorization number: If the medical provider is a hospitalist, obtain this information from the hospital, or call the patient's insurance company. For Medicaid patients, your office has the responsibility to obtain an authorization for a service before it is rendered. If there is no authorization number on file and the insurance company requires it to pay the claim, you can submit an appeal letter with medical notes. If the insurance company denies the claim for no authorization, you cannot bill the patient; you have no choice but to write off the claim as a loss.
Claim was submitted to the wrong insurance company: Expedient follow up can correct this error.
Incorrect ICD-10 or CPT® code: Incorrect coding usually happens because diagnosis and procedure codes change every year in October, after ICD-10, HCPCS Level II, and CPT® code books are released for the following year.
For example, the diagnosis code for Enterocolitis due to Clostridium Difficile was A04.7 beginning Oct. 1, 2016. Beginning Oct. 1, 2017, A04.7 is no longer a valid diagnosis code. Submitting A04.7 will result in a denial because two new, more specific codes were added:
A04.71   Enterocolitis due to Clostridium Difficile, recurrent
or
A04.72   Enterocolitis due to Clostridium Difficile, not specified as recurrent
If you continue to use your current year code books after Oct. 1, be sure to note mid-year code changes in them to avoid denials for obsolete code usage.
Other: There are lots of other reasons for denials, including: invalid patient name, invalid subscriber number, wrong date of birth, wrong date of service, wrong place of service code, etc.
Don't Skimp on the Follow-up Process
It can be difficult to follow up on claims on a regular basis, especially when dealing with a multitude of other tasks for your job. That's why it's so important to be organized. You can fit this important task into your agenda if your schedule is kept orderly. Take some time at the end of the day for follow-up, or set aside a specific day of the week. Researching claims can be done online (usernames and passwords are required to access insurers' websites) or by calling customer service.
Thorough and regular follow-up on unpaid claims will result in fewer losses and more revenue. Your medical provider will appreciate the extra effort you put into resolving each situation.
---
Gladybell Rivera, MBA/TM, CPC, CPMA, is a medical coder, biller, credentialing specialist, medical auditor, and consultant for medical practices. She is the owner of GR Office Management & Support, LLC, in Yuma, Arizona, and a Yuma Patient Priority IPA liaison. Rivera is a member of the Tucson, Arizona, local chapter.
Latest posts by Guest Contributor
(see all)
No Responses to "Follow Up on Unpaid Claims"