Mesentery Reclassified to Organ Status
April 1, 2018
Comments Off

on Mesentery Reclassified to Organ Status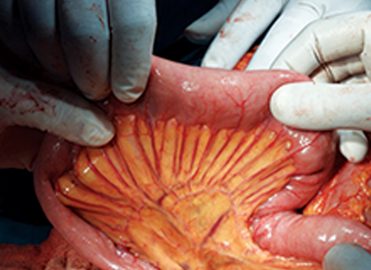 In January 2017, the mesentery was reclassified as a single, continuous organ. Per the Mayo Clinic, "The mesentery is a fold of membrane that attaches the intestine to the abdominal wall and holds it in place." Put more simply, the mesentery connects your intestine to your abdomen.
Here are some things to know about the mesentery:
The mesentery is a double fold of peritoneum — the abdominal cavity lining, which keeps everything together.
Leonardo da Vinci made one of the earliest depictions of the mesentery.
Medical textbooks and journals have been recently updated on the mesentery to list this part of the digestive system as an organ.
The mesentery is now referred to as the 79th organ; and confirmed to be a contiguous structure.
The full purpose of the mesentery is unknown.
Publication of the reclassification was done by Professor J. Calvin Coffey and D. Peter O'Leary of the University of Limerick, Ireland.
---
Julie Pisacane, CPMA, CPPM, CEMC, CRHC, CCA, AAPC Professional, is employed at NYU Langone Health as a professional billing compliance specialist. She reviews medical record documentation of new providers and provides in-service training to physicians and staff resulting from the reviews. Pisacane is a member of the Nassau Central New York local chapter.
Resources
Mayo Clinic, Mesentery: www.mayoclinic.org/diseases-conditions/swollen-lymph-nodes/multimedia/mesentery/img-20007559
Professor J. Calvin Coffey, D. Peter O'Leary, The Mesentery: Structure, Function, and Role in Disease: www.thelancet.com/pdfs/journals/langas/PIIS2468-1253(16)30026-7.pdf
Latest posts by Guest Contributor
(see all)
No Responses to "Mesentery Reclassified to Organ Status"