E/M Update Opinions Shared at Listening Session
In Billing
April 5, 2018
Comments Off

on E/M Update Opinions Shared at Listening Session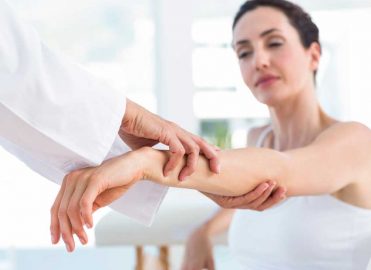 A representative from the Hospital and Ambulatory Policy Group at the Centers for Medicare & Medicaid Services (CMS) held a listening session regarding proposed updates to the documentation guidelines for evaluation and management (E/M) services on March 21st.
The listening session was to get feedback from stakeholders on policy proposals for upcoming notice and comment rulemaking, which will require a multi-year, collaborative effort between CMS and providers. CMS has indicated that they are focused on reducing the burdens associated with both the 1995 and 1997 documentation requirements.  The changes discussed will affect documentation and medical coding.
E/M Documentation?
CMS asked those on the call for input in response to some questions. One of the questions was how can CMS reduce the burdens associated with E/M documentation? Attendees on the call repeatedly lamented that documentation is repetitive, especially the requirements in the PFSH categories. Others on the call suggested that number of possible levels should be reduced to 3 or 44 and the level selection should hinge more on medical decision making and not on the history documentation. Callers also requested that the guidelines be revised to reflect team-based care and better recognize that clinicians should be able to rely on staff members, including licensed practical nurses, to capture certain elements of the documentation. These callers stated that the rules as to which individuals can enter what information in the EHR are confusing and are a barrier to good system utilization while delivering connected patient care while trying to engage in meaningful documentation.
Another area in which CMS asked for feedback was on E/M service documentation outside of Medicare, such as for private insurers. Attendees on the call also pointed out to CMS that different Medicare Administrative Contractors (MACs) often have different requirements for the same codes and requested CMS to work with the MACs to create consistency. It was also brought up that many different payers have developed their own guidelines over the past 20 years where the payers have filled in the "grey areas" for their organizations. One caller highlighted the CMS recognize that commercial payers rely on these guidelines, which are not conducive for visits relating to pediatric patients.
E/M Focus on MDM, Please
Those on the call continued to stress to CMS that they would like to see less of a focus on history in E/M documentation and would like the new guidelines to focus more on medical decision making (MDM). CMS seems to agree that MDM and time are more significant factors in the determination of the appropriate E/M service level. CMS is looking at replacing extended histories with population-based screening and intervention documentation. However, CMS did indicate that despite the administrative burdens created by the current E/M codes, they would be focusing on revising the guidelines in the short term as opposed to a complete restructure of the codes.
Latest posts by Barbara Cobuzzi
(see all)