Look-up Confirms Your Quality Participation (or Not)
By Brad Ericson
April 9, 2018
Comments Off

on Look-up Confirms Your Quality Participation (or Not)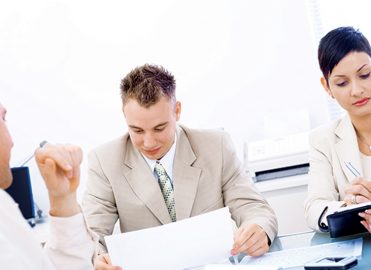 The Center for Medicare & Medicaid Services (CMS) now offers a MIPS Participation Status service  to help you and your employer confirm participation in the Merit-based Incentive Payment System (MIPS).
Enter the 10-digit National Provider Identifier (NPI) in the search window, and you will find out for what yours the practice will be particpants.
MIPS Participation has Its Perks
Successful participation, based on the 2017 federal fiscal year, positively affects Medicare payment. Participants receive a positive or neutral payment adjustment, which will affect 2019 Medicare Part B payments. They will also avoid a 4% negative payment adjustment next year.
MIPS is a quality-based approach to paying for Medicare Part B where clinicians receive and increase or decrease in their payments based on performance.  Performance is measured in Quality, Improvement Activities, Advancing Care Information, and Cost.
Clinicians not in IPS now may choose to voluntarily submit data individual to Medicare to learn, to obtain feedback on quality measures, and to prepare in the event the program is expanded. Those who submit data voluntarily will not be subject to a positive or negative payment adjustment.
CMS says that for a group electing to report at the group level (TIN), the low-volume threshold will be calculated for the group as a collective entity. If a group (as a whole) is determined to exceed the low-volume threshold,then the group would be required to participate. If a group (as a whole) does not exceed the low-volume threshold, then the group is exempt from participation.
Here are some other things to remember about participating:
There are special rules for certain types of clinicians. The following explains the requirements for participating.
Non-patient Facing MIPS Eligible Clinicians
Clinicians who bill 100 or fewer patient-facing encounters (including Medicare telehealth services) during the determination period are considered non-patient facing. Groups are considered non-patient facing if more than 75 percent of its clinicians have 100 or fewer patient-facing encounters (including Medicare telehealth services). Non-patient facing clinicians and groups are required to participate and have alternative reporting requirements for the performance categories, which account for cases where there are limited applicable measures and activities available to these clinicians.
MIPS APM Participants
MIPS eligible clinicians who do not meet the threshold for sufficient payments or patients through an Advanced APM to become QPs, and who practice in an APM under the APM Scoring Standard are in MIPS and have special reporting and scoring rules. The reporting and scoring rules vary.
Find out more through the CMS' Participation Fact Sheet.

Latest posts by Brad Ericson
(see all)