Plan for Quality Performance in 2018
In MACRA
April 11, 2018
Comments Off

on Plan for Quality Performance in 2018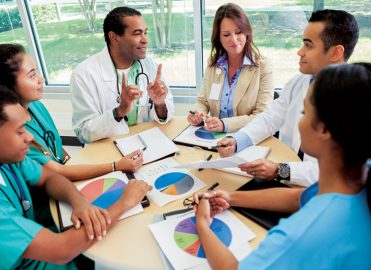 The first performance year of the Merit-based Incentive Payment System (MIPS) has come to a close — the last day to submit data to the Centers for Medicare & Medicaid Services (CMS) was March 31. Unlike last year, eligible clinicians need to report a full year of quality data for 2018. There's no time to waste if you want to avoid a negative 5 percent payment adjustment on Medicare Part B claims in 2020. Here's what you need to do.
Select Achievable Measures
Eligible clinicians should report on six quality measures (or a complete specialty measure set) for the 12-month performance period. The six measures should include at least one outcome measure or another high-priority measure, in the absence of an applicable outcome measure.
Note that the weight of the Quality category is 50 percent of the MIPS final score this year (10 percent has been reallocated to the Cost category this year; the Improvement Activities category is still 15 percent of the final score and the Advancing Care Information category is still worth 25 percent).
As in 2017, Quality measures that can be scored against a benchmark will receive between three and 10 points, with the exception of six topped out measures that are capped at seven points each. They are:
Perioperative Care: Selection of Prophylactic Antibiotic-First or Second Generation Cephalosporin (Quality Measure ID: 21)
Melanoma: Overutilization of Imaging Studies in Melanoma (Quality Measure ID: 224)
Perioperative Care: Venous Thromboembolism (VTE) Prophylaxis (When Indicated in ALL Patients) (Quality Measure ID: 23)
Image Confirmation of Successful Excision of Image-Localized Breast Lesion (Quality Measure ID: 262)
Optimizing Patient Exposure to Ionizing Radiation: Utilization of a Standardized Nomenclature for Computerized Tomography (CT) Imaging Description (Quality Measure ID: 359)
Chronic Obstructive Pulmonary Disease (COPD): Inhaled Bronchodilator Therapy (Quality Measure ID: 52)
Quality measures that don't have a benchmark or do not meet the case minimum (e.g., a denominator of 20) are worth a maximum of three points.
Meet Data Completeness Thresholds
Quality measures that don't meet data completeness requirements will receive one point instead of three points, with one exception: Small practices consisting of 15 or fewer eligible clinicians will receive three points.
Each submission mechanism requires a minimum amount of data to meet the data completeness requirement:
Qualified clinical data registry (QCDR), qualified registry, and electronic health record (EHR) submission mechanisms require at least 60 percent of all-payer patients or visits qualifying for the denominator of each measure to be reported.
Claims reporting requires at least 60 percent of Medicare patients or visits.
The CMS Web Interface data submission mechanism requires at least 248 Medicare patients randomly selected by CMS to be reported on for each measure.
Improve Scoring
Eligible clinicians who reported at least some data in 2017 can take advantage of bonus points CMS is offering in 2018. New this year, participants can earn up to 10 percentage points based on the rate of improvement in the Quality performance category from the year before. Bonus points will be incorporated into you or your group's/virtual group's overall Quality performance category score.
Mark Your Calendar
If reporting quality data via claims for the 2018 performance period, the submission deadline is Feb. 28, 2019. For QCDRs, qualified registries, EHRs, and the CMS Web Interface, the data submission period is Jan. 2 – March 31, 2019.
---
Source: www.cms.gov/Medicare/Quality-Payment-Program/Resource-Library/Quality-Performance-Category-fact-sheet.pdf
Latest posts by Renee Dustman
(see all)