New Regulations Encourage Health Insurance Marketplaces
In CMS
April 13, 2018
Comments Off

on New Regulations Encourage Health Insurance Marketplaces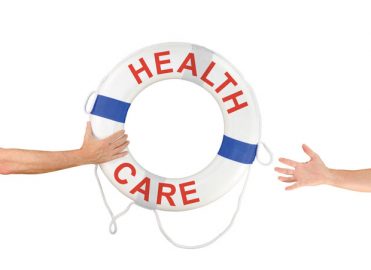 The Centers for Medicare & Medicaid Services (CMS) put on display April 9 a rule that finalizes several proposed changes that will significantly expand the role of states in the administration of the Patient Protection and Affordable Care Act (PPACA), with the intention to reduce regulatory burden and increase flexibility.
Background of the PPACA
President Obama signed the PPACA — also known as the Affordable Care Act and Obamacare — into law on March 23, 2010. It was wildly controversial then and remains so today.
The PPACA established American Health Benefit Exchanges, also called marketplaces, through which qualified individuals and employers could purchase health insurance coverage. In theory, this was supposed to promote competition and reduce the cost of premiums. The idea did not take off as hoped, though, and many who did sign on pulled out. This has caused an adverse effect on premiums for those who remain.
The PPACA also established the risk adjustment program, which is intended to mitigate the potential impact of adverse selection and stabilize the price of health insurance in the individual and small group markets.
Provisions Apply to PPACA
The regulations outlined in the final rule, as follows, will be codified in 45 CFR parts 147, 153, 154, 155, 156, 157, and 158:
Health insurance reform requirements for group and individual health insurance markets

CMS is finalizing substantial changes to the requirements applicable to SHOPs — virtually doing away with federally-facilitated SHOPs and putting states in control of coverage requirements.

Standards related to reinsurance, risk corridors, and risk adjustment

The reinsurance program will be sequestered at a rate of 6.6 percent for payments made from funds collected during the 2018 fiscal year, and the funds will become available to issuers in fiscal year 2019.
CMS will use equally blended coefficients from separately solved 2014 MarketScan, 2015 MarketScan, and 2016 enrollee-level EDGE data to recalibrate the risk adjustment model coefficients for 2019. The complete analysis of the 2016 EDGE data is displayed in the final rule.
CMS is also finalizing the removal of RXC11 (Ammonia Detoxicants) and RXC12 (Diuretics, Loop and Select Potassium-Sparing) from the adult risk adjustment models beginning in 2019. Table 2 in the final rule shows the final adult risk adjustment model factors for the 2019 benefit year and Table 4 shows the final child risk adjustment model factors for 2019. See Table 8 for the list of final cost-sharing reduction adjustments for 2019.
For 2019, the statewide average premium, which will also be used for the transfer calculation for 2018, will be adjusted to remove a portion of the administrative costs — reducing the statewide average premium in the risk adjustment formula by 14 percent. To accommodate situations where there may be differences in state factors compared to the national norm, HHS is finalizing the policy to provide states the flexibility to request a reduction to transfers by up to 50 percent, if requirements are met, beginning in 2020.

Health insurance issuer rate increases — specifically, disclosure and review requirements. The final regulations in part 154 apply to the rate review program. CMS is finalizing an exemption for student health insurance coverage from federal rate review requirements; raising the default threshold for review of reasonableness in the rate review process from 10 percent to 15 percent; allowing states with Effective Rate Review Programs to set later submission deadlines for rate filings from issuers that offer non-QHPs, only, and changing the notification period for states with Effective Rate Review Programs to provide advance notice to HHS prior to posting rate increases from 30 days to 5 business days.
Exchange establishment standards and the related standards. Part 155 includes modifications to the functions of an Exchange and a new approach to operation readiness reviews for direct enrollment partners.
Health insurance issuer standards, including standards related to exchanges. Part 156 includes changes to EHB and the QHP certification process.
Employer interactions with exchanges and SHOP participation. Finalized provisions in Part 157 add to the increased flexibility for states to administer SHOPs.
Issuer use of premium revenue — specifically, reporting and rebate requirements. Part 158 includes revisions related to reporting quality improvement activity expenses as part of the formula for calculation MLR, and revisions related to state request for adjustment to the individual market MLR standard.
Latest posts by Renee Dustman
(see all)