Telehealth Claims Overpaid by Medicare
By Brad Ericson
In CMS
April 13, 2018
Comments Off

on Telehealth Claims Overpaid by Medicare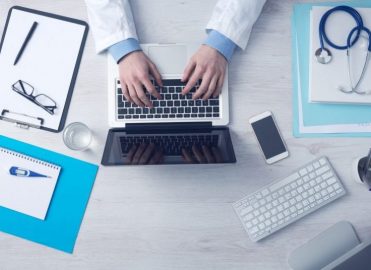 An Office of Inspector General (OIG) report found the Centers for Medicare & Medicaid Services (CMS) reimbursed some telehealth claims that didn't meet Medicare requirements, according to a release from the oversight group.
OIG Found Incomplete Claims
The OIG analyzed 191,118 2014 and 2015 telehealth claims and discovered that more than half of the professional telehealth services reported didn't meet matching originating site services.
Medicare paid a total of $17.6 million in telehealth payments in 2015 (compared to $61, 302 in 2001).  The payments include a professional fee paid to the practitioner and a distant site fee paid to the facility where the patient receives the service.  The OIG focused on distant fees that didn't have matching originating sites' submissions.
This amounted to $13.8 million of claims, and the OIG pulled 100 claims at random. For 31 of the 100 claims in the sample, services didn't meet requirements. They found:
24 claims were unallowable because the beneficiaries received services at non-rural originating sites,
Seven claims were billed by ineligible institutional providers,
Three claims were for services provided to beneficiaries at unauthorized originating sites,
Two claims were for services provided by an unallowable means of communications,
One claims was for a noncovered service, and
One claim was for services provided outside the United States.
OIG estimated the $3.7 million could have been saved had it been caught earlier.
CMS Knew Claims Might Be Wrong
OIG recommended to CMS that it:
conduct periodic postpayment review to disallow payments for errors for which telehealth claim edits cannot be implemented,
work with Medicare contractors to implements all telehealth claim edits listed in the Medicare Claims Processing Manual, and
practitioners were aware of Medicare telehealth requirements.
The OIG release said CMS "concurred with our recommendations." A Medicare Payment Advisory Commission study of 2009 claims found that Medicare professional fee claims without associated claims for originating site facility fees were more likely to be associated with unallowable telehealth payments.
Latest posts by Brad Ericson
(see all)