Feds: Idaho Was Overpaid for Kids' Insurance
By Brad Ericson
In Billing
April 16, 2018
Comments Off

on Feds: Idaho Was Overpaid for Kids' Insurance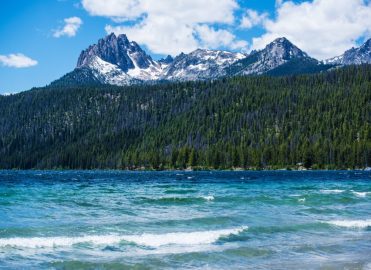 Medical coders and billers aren't the only ones getting over-payment letters from the Department of Health and Human Services' (HHS) Office of Inspector General (OIG) these days. The State of Idaho is in hot water, accused of receiving $3.1 million too much between 2010 and 2013.
OIG Audits Idaho
According to an audit by the OIG, Idaho "overstated" the number of children eligible for a multibillion-dollar bonus program Congress authorized in 2009 to help states cover the additional children on government health insurance during the Great Recession of 2008. They say Idaho added Medicaid recipients categorized "blind and disabled" in their requested reimbursement of the bonus program.
HHS wants Idaho to return the over-payment, much as it does when any provider is overpaid by the Centers for Medicare & Medicaid Services (CMS).
Idaho disagrees, claiming the rules allowed the state to include those children. According to the Idaho Statesman, state Health and Welfare Director Russ Barron responded the CMS' "interpretation is erroneous, contrary to statute, and does not withstand scrutiny." He also wonders how CMS came up with $3.1 million, when the state's request was $3.8 million.
OIG Taps Other States
Nine other states have been implicated by the OIG for failure to comply with provisions in the The Children's Health Insurance Program Reauthorization Act of 2009 (CHIPRA).  In the act, $3.2 billion was appropriated for states to receive bonus payments for increased enrollment in Medicaid.
OIG said that "We reviewed the bonus payments that Idaho received for the audit period. Our review focused on verifying the accuracy of enrollment information used in the bonus payment calculations and ensuring that the information complied with federal requirements. We did not review Idaho's Medicaid eligibility determinations."
In Idaho's case, the OIG argues that Idaho tried to slip other Medicaid patients into the bonus groups.  OIG reviewed Idaho's argument that the rules weren't specific and disagrees.

Latest posts by Brad Ericson
(see all)