Are EHRs Replacing Medical Transcriptionists?
April 16, 2018
Comments Off

on Are EHRs Replacing Medical Transcriptionists?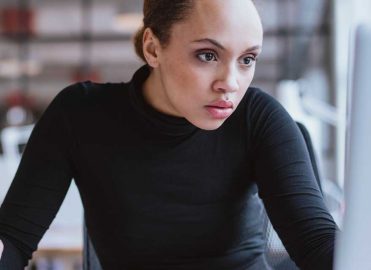 Mayo Clinic has given an estimated 400 medical transcriptionists at its Rochester, Minn., Jacksonville, Fla., and Scottsdale, Ariz., campuses until May 19 to accept a voluntary separation package, or risk unemployment due to job attrition. Alternatively, they can apply for a different position within the company. The offer coincides with the medical practice and research group's transition to Epic's electronic health record (EHR), which includes a voice transcribing application, Post Bulletin reports.
The Work of a Medical Transcriptionist
Medical transcriptionists listen to voice recordings that physicians and other healthcare workers make and convert them into written reports. They also may review and edit medical documents created using speech recognition technology.
EHRs with voice transcribing functionality make it easier for clinicians to dictate notes, but transcriptionists are still needed to review the notes for inaccuracies and inadequacies. At a time when reimbursement is contingent on documentation that proves medical necessity of healthcare services, now is not the time to cut corners. But it seems to be the trend.
The Future of the Medical Transcriptionist
According to the Bureau of Labor Statistics, the growing volume of healthcare services is expected to increase demand for transcription services, but employment is projected to decline by 3 percent from 2016 to 2026 because of increased productivity stemming from technological advances and outsourcing.
There were a reported 57,400 jobs for medical transcribing as of 2016. Minnesota was the top-paying state for this occupation in 2017, at $43,010 annually. The median annual salary was $35,20 in May 2017.
Compare wages of medical transcriptionists to other healthcare business positions in AAPC's 2017 Salary Survey.
Opportunities Abound for Medical Transcriptionists
Finding alternative employment shouldn't be a problem for the Mayo Clinic medical transcriptionists — especially those who hold one of AAPC's core credentials (e.g., Certified Professional Coder (CPC®), Certified Outpatient Coder (COC™), and Certified Inpatient Coder (CIC™).
"Mayo does have opportunities to work remotely, including positions within Office of Access Management, Revenue Cycle, HR Connect, as well as other support positions that offer telework as an option," said Kelley Luckstein, of Mayo's Department of Public Affairs.
AAPC offers a gamut of certification options certain to open doors to new opportunities. AAPC's Certified Documentation Expert – Outpatient (CDEO®), for example, validates the holder's expertise in reviewing outpatient documentation for accuracy in the support of coding, quality measures, and payer guidelines. As the fee-for-service methodology is replaced with value-based payment systems, CDEOs® will be valuable commodities.
Do you have what it takes to be a CDEO®?
A CDEO's responsibilities include:
Reviewing medical documentation for accuracy
Identifying and communicating documentation deficiencies to clinicians
Possessing knowledge of medical coding guidelines and regulations
Being familiar with anatomy, pathophysiology, and medical terminology
To learn more about the CDEO® credential, read "Look Beyond the CDEO Acronym."
---
Bureau of Labor Statistics, https://www.bls.gov/ooh/Healthcare/Medical-transcriptionists.htm
Latest posts by Renee Dustman
(see all)
AAPC's annual salary survey gives a good understanding of the earning potential within the medical coding profession.
See what actually is going on in the healthcare business job market.
No Responses to "Are EHRs Replacing Medical Transcriptionists?"