Feds Make Imaging Pacemaker Patients Simpler
By Brad Ericson
In CMS
April 18, 2018
Comments Off

on Feds Make Imaging Pacemaker Patients Simpler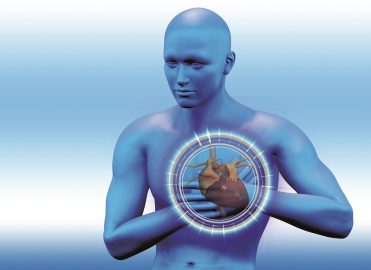 As of July, the Centers for Medicare & Medicaid Services (CMS) is making things easier for medical coders, billers, and implanted pacemaker and defibrillator patients to receive a magnetic resonance imaging (MRI) scan.
Clarifying Pacemaker Language
CMS said in a Decision Memo dated April 10 it intends to change the language of section 220.2 of the National Coverage Determinations (NCD) Manual.  The change will be made directly to the Coverage with Evident Development section 220.2(C)(1). The change means that no additional evidence will be needed.
CMS' removal of the Coverage with Evidence Development means the following:
CMS is revising the language in section 220.2 (C)(1) to remove the contraindication for Medicare coverage of MRI in a benficiary who has an implanted pacemaker or implantable cardioverter defibraltion.
CMS is expanding coverage to include cardiac resynchronization therapy pacemakers, or cardiac resynchronization devices.
The agency will now expand coverage for Medicare beneficiaries who have an implanted FDA-approved pacemaker, implantable cardioverter defibrillator, cardiac resynchornization therapy pacemaker, or cardiac resynchronization therapy defibrillator.
Pacemaker Scanning Fine Print
From a medical coder's point of view, these are the takeaways:
Beginning in July, Medicare won't require evidence to approve MRIs of people with implanted pacemakers or defibrillators.
The MRI will be covered when used according to FDA labeling in an MRI environment for patients with those implants.
Patients who have the implants without the label can only be covered under the following conditions:

Field strength is 1.5 Tesla using Normal Operating mode.
The implant has not fractured, epicardial, or abandoned leads.
The facility has implemented the checklist outlined in the upcoming manual change. This includes patient assessment before and during the scan, the patient is made aware of the risks of the scan, the implant is interrogated and programmed appropriately before the scan, a professional with expertise in implanted pacemakers and defibrillators is present, an advance cardiac life support (ACLS) provider is present, and a discharge plan that includes the implant being interrogated immediately following the scan.
Latest posts by Brad Ericson
(see all)