How to Append Modifier 91 Appropriately
In Coding
April 24, 2018
Comments Off

on How to Append Modifier 91 Appropriately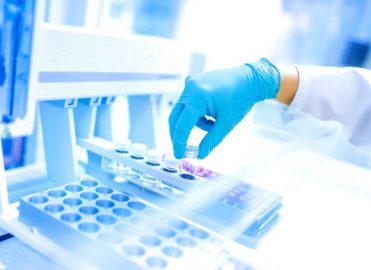 Modifier 91 Repeat clinical diagnostic laboratory test identifies a laboratory test that is performed more than once on the same day for the same patient, when it is necessary to obtain subsequent (multiple) results in the course of the treatment. The June 2002 CPT Assistant provides an example of the correct use of modifier 91:
A 65-year-old male patient with diabetic ketoacidosis had multiple blood tests performed to check the potassium level following subsequent potassium replacement and low-dose insulin therapy. After the initial potassium value, three subsequent blood tests were ordered and performed on the same date following the administration of potassium to correct the patient's hypokalemic state.
Coding for this scenario is:
84132 Potassium; serum, plasma or whole blood
84132-91
84132-91
84132-91
Microbiology guidelines in the microbiology subsection of CPT® clarify the appropriate use of modifier 91, versus modifier 59 Distinct procedural service, in this situation:
Presumptive identification of microorganisms is defined as identification by colony morphology, growth on selective media, Gram stains, or up to three tests (eg, catalase, oxidase, indole, urease). Definitive identification of microorganisms is defined as an identification to the genus or species level that requires additional tests (eg, biochemical panels, slide cultures). If additional studies involve molecular probes, chromatography, or immunologic techniques, these should be separately coded in addition to definitive identification codes (87140-87158). For multiple specimens/sites use modifier -59. For repeat laboratory tests performed on the same day, use modifier -91."
Per CPT Assistant (Sept. 2013), "Modifier 91 is not intended to be used when tests are rerun to confirm initial results due to testing problems with the specimen(s) or equipment, or for any other reason when a normal, one-time reportable result is all that is required." If the test is rerun to confirm the initial results or because of a malfunction of the equipment, the service cannot be coded and modifier 91 would not apply.If multiple tests are run, but a single code describes the test, only one code should be reported. For example, 82951 Glucose; tolerance test (GTT), 3 specimens (includes glucose) includes three specimens. Therefore, if three specimens were obtained during the encounter, only 82951 would be reported.
Latest posts by John Verhovshek
(see all)