More Coding Changes for Screening Mammographies in 2018
In Billing
April 23, 2018
Comments Off

on More Coding Changes for Screening Mammographies in 2018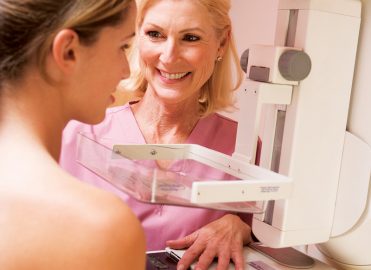 Medlearn Matters Article MM10607 updates the Type of Service (TOS) code for CPT code 77067 Screening mammography, bilateral (2-view study of each breast), including computer-aided detection (CAD) when performed from 4 Diagnostic radiology to 1 Medical care to allow physicians, providers, and suppliers to bill without referring physician information on the claim, effective Jan. 1, 2017.
Change is Due to Error
When 77067 replaced HCPCS Level II code G0202 this year, the TOS code was incorrectly changed from 1  to 4, according to the Centers for Medicare & Medicaid Services (CMS). The deductible and coinsurance are waived for 77067, according to CMS Transmittal 3844.
MACs Take Action
Medicare administrative contractors (MACs) are automatically reprocessing previously adjudicated claims with 77067 and TOC 4 with dates of service on and after Jan. 1, 2018, through July 2, 2018, for claims denied because there was no referring provider information.
When Modifiers Matter
According to Barbara Aubrey, RN, CPC, CPMA, AAPC Fellow, CHCQM, FABQAURP, senior regulatory analyst for 3M Health Information Systems, there is no need to report modifier Modifier 52 Reduced services (or Modifier LT or RT, for that matter) when the service is performed unilaterally as it will not effect Medicare Part B payment. (3M Inside Angle)
Append modifier 26 Professional component for interpretation only and modifier TC Technical component for equipment only.
Modifier FX X-ray taken using film is required for X-rays using film, payable under the Medicare Physician Fee Schedule (MPFS), as of 2017.
Other modifiers that may apply include:
Modifier GG Performance and payment of a screening mammogram and diagnostic mammogram on the same patient, same day
Modifier GH – Diagnostic mammography converted from screening mammogram on same day
Related Reading
For more information about CPT code 77067, read "Mammography Coding Changes for 2018."
Latest posts by Renee Dustman
(see all)