There's a Time and Place for Supervised Exercise Therapy
In Billing
April 24, 2018
Comments Off

on There's a Time and Place for Supervised Exercise Therapy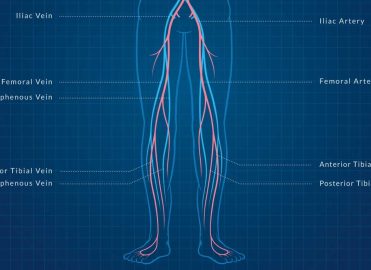 Don't expect Medicare to reimburse SET unless you meet all the requirements.
The Centers for Medicare & Medicaid Services (CMS) considers supervised exercise therapy (SET) reasonable and necessary for Medicare beneficiaries with intermittent claudication (IC) for treatment of symptomatic peripheral artery disease (PAD), but there are many requirements for coverage. A National Coverage Determination (NCD) for SET, effective May 25, 2017, provides the details.
About IC for Symptomatic PAD
Claudication is pain caused by too little blood flow, usually during exercise. The condition usually affects the blood vessels in the legs, but claudication can affect the arms, as well, according to the Mayo Clinic.
Claudication is a symptom of PAD — a circulation problem in which the vessels that supply blood flow to the legs and arms are narrowed by yet another disease — generally, atherosclerosis. Other conditions that can cause claudication include spinal stenosis, peripheral neuropathy, certain musculoskeletal conditions, and deep venous thrombosis.
About SET
Exercise is a good way to prevent claudication from occurring in the first place, and it helps to manage the pain it causes.
The American College of Cardiology (ACC) advises clinicians to become familiar with characteristics of successful SET programs. "For example," the ACC says, "supervised exercise programs should be individualized. Most patients with PAD begin with 10-15 minutes of walking exercise per session. Exercise duration should be increased by approximately five minutes each week until the patient achieves approximately 50 minutes of exercise per session. However, not all patients with PAD will be able to achieve 50 minutes of walking exercise per session. Patients should expect to alternate short periods of walking exercise with short periods of rest. When the patient experiences significant ischemic leg symptoms, they should rest until these symptoms resolve or nearly resolve."
"Patients typically experience improvement in walking ability 4-6 weeks after beginning an exercise program, and peak benefit is typically observed 12 to 26 weeks after initiating the exercise program," according to the ACC.
Coverage Parameters
Patients must have a face-to-face visit with the physician responsible for PAD treatment to obtain a referral for SET. At this visit, the patient must receive information regarding cardiovascular disease and PAD risk factor reduction, which could include education, counseling, behavioral interventions, and outcome assessments.
Medicare covers up to 36 sessions of SET over a 12-week period if all of the following components of the program are met:
Sessions last 30-60 minutes
Sessions are provided in a physician's office (Place of Service (POS) code 11)
Sessions are delivered by qualified auxiliary personnel
Sessions are provided under direct supervision of a physician, physician assistant, nurse practitioner, or clinical nurse specialist
SET is non-covered for patients with absolute contraindications to exercise, as determined by their primary physician.
Coding for SET
For each session of SET, report CPT 93668 Under peripheral arterial disease rehabilitation with the appropriate ICD-10 code. The following is an approved list (as of the date of this writing):
I70.211 – right leg • I70.212 – left leg • I70.213 – bilateral legs • I70.218 – other extremity • I70.311 – right leg • I70.312 – left leg • I70.313 – bilateral legs • I70.318 – other extremity • I70.611 – right leg • I70.612 – left leg • I70.613 – bilateral legs • I70.618 – other extremity • I70.711 – right leg • I70.712 – left leg • I70.713 – bilateral legs • I70.718 – other extremity
Note: On April 5, 2018, POS codes 19 and 22 were deleted as acceptable places of service for CPT 93668.
MACs have the discretion to cover SET an additional 36 sessions over an extended time. If approval is granted, append modifier KX as attestation by the provider of the services that documentation is on file verifying that further treatment beyond the standard meets the requirements of the medical policy.
---
Sources:
McDermott, American College of Cardiology, "Supervised Treadmill Exercise Therapy for Peripheral Artery Disease," July 12, 2017, www.acc.org/latest-in-cardiology/articles/2017/07/12/12/55/supervised-treadmill-exercise-therapy-for-peripheral-artery-disease
Centers for Medicare & Medicaid Services, MLN Matters article MM10295 Revised, April 3, 2018, www.cms.gov/Outreach-and-Education/Medicare-Learning-Network-MLN/MLNMattersArticles/Downloads/MM10295.pdf
CMS NCD for SET for Symptomatic PAD (20.35 ), www.cms.gov/medicare-coverage-database/details/ncd-details.aspx?NCDId=371&ncdver=1&CoverageSelection=Both&ArticleType=All&PolicyType=Final&s=All&KeyWord=SET&KeyWordLookUp=Title&KeyWordSearchType=And&bc=gAAAACAAAAAA&
Mayo Clinic, www.mayoclinic.org/diseases-conditions/claudication/symptoms-causes/syc-20370952
Latest posts by Renee Dustman
(see all)
No Responses to "There's a Time and Place for Supervised Exercise Therapy"