Proposed Rule Details Future Policy and Payment Changes for Hospitals
In CMS
April 25, 2018
Comments Off

on Proposed Rule Details Future Policy and Payment Changes for Hospitals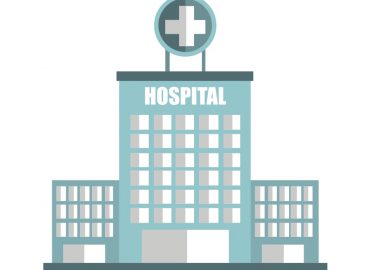 A proposed rule issued April 24 provides an advance look at pending updates to Medicare payment policies and rates under the Inpatient Prospective Payment System (IPPS) and the Long-Term Care Hospital (LTCH) Prospective Payment System (PPS) for fiscal year 2019.
Proposed changes that make it into the final rule, usually released in August, will apply to approximately 3,330 acute care hospitals and approximately 420 LTCHs, and will affect discharges occurring on or after Oct. 1, 2018.
Proposed Changes to Payment Rates under IPPS
The proposed increase in operating payment rates for general acute care hospitals paid under the IPPS that successfully participate in the Hospital IQR Program and are meaningful EHR users is approximately 1.75 percent. This reflects the projected hospital market basket update of 2.8 percent reduced by a 0.8 percentage point productivity adjustment. This also reflects a proposed +0.5 percentage point adjustment required by legislation, and the -0.75 percentage point adjustment to the update required by the Affordable Care Act.
CMS projects that the rate increase, together with other proposed changes to IPPS payment policies, will increase IPPS operating payments by approximately 2.1 percent, and that proposed changes in uncompensated care payments, capital payments, and the changes to the low-volume hospital payments will increase IPPS payments by an additional 1.3 percent, for a total increase in IPPS payments of 3.4 percent.
Other additional payment adjustments will include continued penalties for excess readmissions, a continued 1 percent penalty for hospitals in the worst performing quartile under the Hospital Acquired Condition Reduction Program, and continued upward and downward adjustments under the Hospital Value-Based Purchasing Program.
Medicare Uncompensated Care Payments
CMS distributes a prospectively determined amount to Medicare disproportionate share hospitals based on their relative share of uncompensated care nationally. As required under law, this amount is equal to an estimate of 75 percent of what otherwise would have been paid as Medicare disproportionate share hospital payments, adjusted for the change in the rate of uninsured individuals and other factors. In this proposed rule, CMS foresees distributing roughly $8.25 billion in uncompensated care payments in fiscal year 2019, an increase of approximately $1.5 billion from 2018.
CMS proposes to use Worksheet S-10 data from fiscal years 2014 and 2015 cost reports in combination with insured low income days data from fiscal year 2013 cost reports to determine the distribution of uncompensated care payments.
Proposed LTCH PPS Payment Changes
CMS is proposing to update the LTCH PPS standard federal payment rate by 1.15 percent. Overall, based on the changes included in the proposed rule, CMS projects that LTCH PPS payments would decrease by approximately 0.1 percent, or $5 million in fiscal year 2019.
In addition, CMS is proposing to eliminate the 25-percent threshold policy in a budget neutral manner. Under this proposal, the LTCH PPS standard federal payment rate is adjusted by a factor (‑0.9 percent) to maintain aggregate LTCH PPS payments at the estimated levels they would be in absence of this proposed change.
Increased Interoperability
In addition to payment and policy proposals, the Centers for Medicare & Medicaid Services (CMS) is releasing a Request for Information (RFI) to obtain feedback on positive solutions to better achieve interoperability or the sharing of healthcare data between providers. Specifically, CMS is requesting stakeholder feedback through an RFI on the possibility of revising Conditions of Participation related to interoperability as a way to increase electronic sharing of data by hospitals.
CMS is proposing to make changes to the Medicare and Medicaid Electronic Health Record (EHR) Incentive Programs (also known as the "Meaningful Use" program), including placing a strong emphasis on measures that require the exchange of health information between providers and patients. To that end, CMS is re-naming the Meaningful Use program "Promoting Interoperability," and proposing to remove certain measures that do not emphasize interoperability and the electronic exchange of health information.
Electronic Clinical Quality Measures (eCQMs)
For eligible hospitals and critical access hospitals (CAHs) that report CQMs electronically, the reporting period for the Medicare and Medicaid EHR Incentive Programs would be one self‑selected calendar quarter of 2019 data, reporting on at least four self-selected CQMs from the set of 16. The proposed submission period for the Medicare EHR Incentive Program would be the two months following the close of the calendar year, ending Feb. 29, 2020. In addition, beginning with the 2020 reporting period, CMS proposes to remove eight of the 16 CQMs.
Medicare and Medicaid EHR Incentive Programs
CMS is proposing that EHR reporting periods in 2019 and 2020 for new and returning participants attesting to CMS or their state Medicaid agency would be a minimum of any continuous 90-day period within each of the calendar years 2019 and 2020.
In addition, CMS is proposing a new scoring methodology and new measures, including: Query of the PDMP; and Verify Opioid Treatment Agreement, related to e-prescribing of opioids (Schedule II controlled substances).
More Meaningful Measures
As proposed, CMS would reduce the number of measures acute care hospitals are required to report across the five quality and value-based purchasing programs. Overall, CMS proposes to eliminate a significant number of measures hospitals are currently required to report and "de-duplicate" measures across hospital quality programs.
Hospital Inpatient Quality Reporting (IQR) Program

CMS is proposing to remove certain measures from the Hospital IQR Program, but will retain those measures in one of the value-based purchasing programs (Hospital Value-Based Purchasing, Hospital Readmissions Reduction, and Hospital Acquired-Condition Reduction Programs). CMS is also proposing to adopt a new measure removal factor and to update the Hospital IQR Program's measure set as follows:
Adopt one additional factor to consider when evaluating measures for removal from the Hospital IQR Program measure set: "The cost associated with a measure outweighs the benefit of its continued use in the program."
Remove 18 previously adopted measures that are "topped out," no longer relevant, or where the burden of data collection outweighs the measure's ability to contribute to improved quality of care.
Delete 21 duplicate measures to simplify and streamline measures across programs. These measures will remain in one of the other four hospital quality programs.
To align with the Medicare and Medicaid EHR Incentive Programs, CMS is proposing two changes in relation to the reporting of eCQMs in the Hospital IQR Program:
For the calendar year 2019 reporting period/fiscal year 2021 payment determination, require that hospitals submit one, self-selected calendar quarter of discharge data for four eCQMs in the Hospital IQR Program measure set, which is a continuation of the same reporting requirements previously adopted for the calendar year 2018 reporting period/fiscal year 2020 payment determination; and
Require use of the 2015 Edition of CEHRT for eCQMs beginning with the calendar year 2019 reporting period/fiscal year 2021 payment determination.
CMS invites public comment on two potential new quality measures for future inclusion in the Hospital IQR Program and on the potential future development and adoption of eCQMs.
Hospital Value-Based Purchasing (VBP) Program
CMS is proposing to implement updates to the Hospital VBP Program, including the removal of 10 measures and revised weighting of the Hospital VBP Program domains. CMS proposes remove 10 duplicate measures and revise the program's domain weighting beginning with the FY 2021 program year by increasing the weight of the Clinical Care domain in calculating hospitals' total performance scores.
Hospital-Acquired Conditions (HAC) Reduction Program
CMS is proposing administrative updates to receive and assess accuracy for five Healthcare Associated Infection measures included in the program. CMS is also proposing to update measure weighting to simplify the methodology and address concerns raised by small hospitals.
Measures under the HAC Reduction Program would remain the same.
Hospital Readmissions Reduction Program (HRRP)
For the 2019 IPPS/LTCH PPS, CMS is proposing several updates to clarify definitions needed to implement statutory requirements of the 21st Century Cures Act.
Measures under the HRRP would remain the same.
PPS-Exempt Cancer Hospital Quality Reporting (PCHQR) Program
For the 2019 IPPS/LTCH PPS, CMS is proposing to collect a new measure, and remove six previously-adopted measures. Specifically:
Adopt one new claims-based hospital 30-day unplanned readmission outcome measure beginning with the fiscal 2021 program year, and;
Remove six measures, each of which addresses healthcare associated infections, oncology, or prostate cancer.
Long Term Care Hospital Quality Reporting Program (LTCH QRP)
For the FY 2019 IPPS/LTCH PPS, CMS is proposing to remove the following measures:
National Healthcare Safety Network (NHSN) Facility-wide Inpatient Hospital-onset Methicillin-resistant Staphylococcus aureus(MRSA) Bacteremia Outcome Measure (NQF #1716) (beginning with the FY 2020 LTCH QRP)
National Healthcare Safety Network (NHSN) Ventilator Associated Event (VAE) Outcome Measure (beginning with the FY 2020 LTCH QRP)
Percent of Residents or Patients Who Were Assessed and Appropriately Given the Seasonal Influenza Vaccine (Short Stay) (NQF #0680) (beginning with the FY 2021 LTCH QRP)
CMS also is proposing to update to the methods by which LTCHs are notified of non-compliance with the requirements of the LTCH QRP; and seeking comment on moving the implementation of modifications to the LTCH CARE Data Set from April to October.
Burden Reduction
CMS is proposing to reduce burden by easing documentation requirements and providing flexibility in several areas. Specifically, CMS is proposing to:
Remove the requirement that Part A certification statements detail where in the medical record the required information can be found.
Reduce the number of denied claims for clerical errors in documenting physician admission orders by removing the requirement that a written inpatient admission order be present in the medical record as a specific condition of Medicare Part A payment.
Provide more flexibility for new urban teaching hospitals to enter into Medicare Graduate Medical Education (GME) affiliation agreements, which allow hospitals to share full‑time equivalent cap slots to accommodate the cross training of residents.
Reduce documentation requirements by allowing hospitals to use average hourly wage data from the current year's IPPS final rule that is available on the CMS website to demonstrate they are the only hospital in their Metropolitan Statistical Area for the purpose of meeting an exemption from certain wage index geographic reclassification requirements beginning in fiscal year 2021.
Revise regulations to allow certain hospitals that are excluded from the IPPS (e.g., LTCHs) to operate IPPS-excluded units (provided an arrangement would be allowed under the applicable hospital conditions of participation).
Revise regulations to allow that an IPPS-excluded satellite of an IPPS‑excluded unit of an IPPS-excluded hospital would not have to comply with the separateness and control requirements provided the satellite of the unit is not co-located with an IPPS hospital.
Innovation
There are 15 applications for the new technology add-on payment for fiscal year 2019 presented in this year's proposed rule.
For fiscal year 2019, CMS is proposing to reassign CAR T-cell therapy to a higher-weighted Medicare Severity-Diagnosis-related Group (MS-DRG), and is seeking comment on alternative MS-DRG assignment.
Public Comments
The deadline for submitting comments on the proposed rule and the RFI is June 25, 2018. The proposed rule and the RFI (CMS-1694-P) can be downloaded from the Federal Register at: https://s3.amazonaws.com/public-inspection.federalregister.gov/2018-08705.pdf
---
Source:
CMS, April 24 Press Release, https://www.cms.gov/Medicare/Medicare-Fee-for-Service-Payment/AcuteInpatientPPS/FY2019-IPPS-Proposed-Rule-Home-Page.html
Latest posts by Renee Dustman
(see all)