Prepayment Review Basics
In Billing
May 3, 2018
Comments Off

on Prepayment Review Basics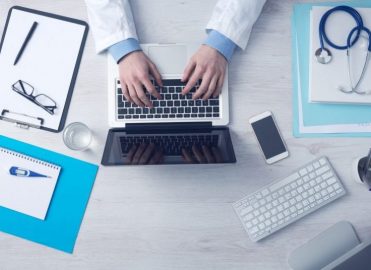 Prepayment review can be a headache for medical providers and staff—and those headaches increase if you fail to follow through with the required reviews, or to correct any billing and coding problems identified. Here's a summary of what you need to know to help relieve the pain.
When Is Prepayment Review Required?
Prepayment review means that a commercial insurance payer or Medicaid/Medicare wants to review all claims from your office or facility before payment is made. Payers might require prepayment review because your office or facility has a history of claims errors, or a history of receiving improper payments (e.g., documentation doesn't support your coding, services are found not to be medically necessary, billing inconsistencies, etc.). Or, payers may detect an anomaly in your claims: for example, you're billing a particular service, or more high-level E/M services, more often than other, "similar" providers in your area.
Tip: Sometimes, providers may conduct self-review audits to identify coverage and coding errors. When performed "in house," these are called pre-billed audits.
What's the Procedure?
There are two main types of claims review processes:
Non-complex review: The payer doesn't require medical documents to review of the claim.
Complex review: The payer requires other documents, aside from the claim (e.g., medical records), to review of the claim.
Reviews often are based on one of three criteria:
National Correct Coding Initiative (NCCI) Edits
Medically Unlikely Edits (MUEs)
Medical Review (MR)
NCCI and MUEs typically are noncomplex reviews, and do not require the provider office/facility to submit medical records.
Medical Review is a complex review procedure, generally performed by Medicare Administrative Contractors (MACs), Zone Program Integrity Contractors (ZPICs), or Supplemental Medical Review Contractor (SMRC). Generally, claim review contractors focus Medical Review (MR) activities on identified problem areas and select appropriate action for the severity of the problem. For example, if a MAC reviews the claims and detects the error, it will determine the severity of the problem (e.g., minor, moderate, significant). Based on the severity of the issue, the MAC will take appropriate action, which may include:
Provider Education/Feedback
Prepayment review
Post payment review
If prepayment reviews are enacted, the payer will ask the provider office/facility to send medical records and other documents (if any related to claim) for all claims within a certain time period. Usually, payers asked for one quarter's worth (three months) of claims—but reviews can last longer.
The payer reviews all claims for accuracy and medical necessity. For example, the payer may check that a provider's documented orders for all laboratory tests meet medical necessity requirements, or they may check to be sure that services are not being "unbundled" and billed separately when they should be reimbursed as a single service.
Note that if a provider is subject to prepayment reviews by one payer, they are more likely to be targeted for review by other payer. This is another reason to resolve the issues resulting in prepayment review, as quickly as possible.
Ending Prepayment Reviews
To remove the prepayment review,
Providers or Biller/Coder should review all his medical records and check that all the codes submitted will support the medical records.
Check for the bundling and unbundling of the codes.
Physicians or biller/coder must follow the requirements of particular insurance carrier for coding, billing, and related documents.
After the provider(s) confirm that the coding matches the documents, and the biller checks to be sure that all the requirements are met for that particular payer, the billing team should contact the insurance carrier to begin negotiations to remove the review.
Avoiding Future Prepayment Reviews
Avoiding prepayment reviews begins with provider education. For example, providers must understand how the diagnosis(es) they select affect medical necessity for the procedures they provide, and how documentation must support diagnostic specificity. Offices and facilities can give themselves an edge by hiring certified billers and coders, and support their staff with up-to-date education and resources.
Sources:  Medicare Learning Network, "Medicare Claim Review Program"
Authored by: Urvi Shah CPC-A, MLT(ASCPi), B.Sc., DMLT, Medical Biller and Coding Specialist
Latest posts by John Verhovshek
(see all)
No Responses to "Prepayment Review Basics"