Telemedicine Trends in Brief
In Billing
May 3, 2018
Comments Off

on Telemedicine Trends in Brief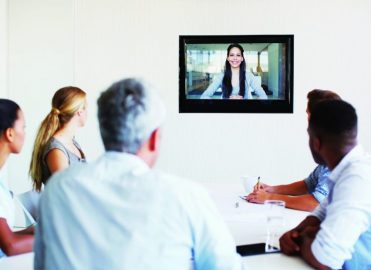 Telemedicine allows patients who otherwise may not have access to specialized care to receive necessary services. Payers have begun to embrace telehealth services as a positive benefit for these patients, but providers must learn the telehealth coverage and billing requirements for their insurer and locale.
Telemedicine Is Gaining Acceptance
Many states have approved of, or have passed legislation covering, services provided via telemedicine. Most states have telehealth laws in place regarding services for Medicare and Medicaid patients. As of September 2016, 31 states and the District of Columbia have private parity laws, which require that telehealth services will be covered and reimbursed at the same rates as face-to-face encounters.
State and federal agencies don't agree on a common definition of telehealth. For example, California law defines telehealth as:
The mode of delivering healthcare services and public health via information and communication technologies to facilitate the diagnosis, consultation, treatment, education, care management, and self-management of a patient's healthcare while the patient is at the originating site and the healthcare provider is at a distant site. Telehealth facilitates patient self-management and caregiver support for patients and includes synchronous interactions and asynchronous store and forward transfers.
By contrast, the Federal Health Resources and Services Administration (HRSA) defines telehealth as:
The use of electronic information and telecommunications technologies to support long distance clinical healthcare, patient and professional health related education, public health and health administration.
The varying definitions influence policies and regulations surrounding telehealth. As a result, there is little consistency in how telehealth services are covered or reported, from state to state, or payer to payer. According to a Center for Connected Health Policy (CCHP) study, "Telehealth Private Parity Laws: Impact and Issues," no two states have the same policies regarding telehealth services.
Billing Telehealth Services for Private Payers
Before providers begin to offer and report telehealth services to non-Medicare payers, they should investigate the rules for their particular location and payer because—as already stated—the rules, covered service types, and use of coding modifiers may vary. Not all states have enacted parity laws, which means that (depending on the payer), telehealth services in some states may be reimbursed at a lesser rate than face-to-face services, or may not be covered, at all.
CCHP offers a free, interactive map of telehealth policies that can help to clarify the confusion, with updated information regarding over a dozen categories of telehealth-related laws, regulations, and state Medicaid policies.
Billing Medicare for Telehealth Services
The Centers for Medicaid & Medicaid Services (CMS) stipulates uniform guidelines for reporting telehealth services for Medicare patients. Those guidelines are summarized, below, and are available in a provider-friendly format as a free, printable MLN Booklet, "Telehealth Services."
Covered Services
Medicare claims for telehealth services are submitted using the appropriate CPT® or HCPCS code for the professional service. The list of covered codes runs to four pages in the MLN "Telehealth Services" Booklet, and includes Emergency Department consultations, office or other outpatient visits, behavioral assessments/interventions, psychotherapy, pharmacologic management, and more.
Covered Locations
Telehealth services aren't covered for Medicare patients at every location. Per Medicare rules, "beneficiaries are eligible for telehealth services only if they are presented from an originating site located in a rural Health Professional Shortage Area or in a county outside of a Metropolitan Statistical Area." A list of Health Professional Shortage Areas, by state and county, may be found on the Department of Health and Human Services Health Resources and Services Administration website. The U.S. Census maintains a list of Metropolitan Statistical Areas on its website. Medicare pays for telehealth services to patients in these areas, only.
Note that entities that participated in a Federal telemedicine demonstration project prior to Jan. 1, 2001 qualify as originating sites, regardless of geographic location.
An originating site—in addition to meeting the geographic requirements described, above—must be one of the following:
Physician or practitioner office
Hospitals
Critical Access Hospitals (CAH)
Rural Health Clinics (RHC)
Federally Qualified Health Centers (FQHC)
Skilled Nursing Facilities (SNF)
Community Mental Health Centers (CMHC)
Hospital-based or CAH-based Renal Dialysis Centers (including satellites):
Independent Renal Dialysis Facilities are noteligible originating sites
Covered providers
Practitioners who may provide and bill for Medicare telehealth services include:
Physicians
Nurse practitioners (NP)
Physician assistants (PA)
Nurse midwives
Clinical nurse specialists (CNS)
Registered dietitians or nutrition professionals
Clinical psychologists (CP) and clinical social workers (CSW): Per CMS rules, CPs and CSWs cannot bill for psychiatric diagnostic interview examinations with medical services or medical E/M services under Medicare, and therefore may not bill or receive payment for codes 90792 (psychiatric diagnostic evaluation with medical service), 90833 (30-minute psychotherapy add-on code), 90836 (45-minute psychotherapy add-on code), and 90838 (60-minute psychotherapy add-on code).
Place of Service Indicator
To indicate that a billed service was furnished as a telehealth service from a distant site, you should submit claims for telehealth services using Place of Service (POS) 02: Telehealth: The location where health services and health related services are provided or received, through telehealth telecommunication technology.
An exception occurs for distant site services billed under Critical Access Hospital (CAH) method II on institutional claims. In these cases, modifier GT Via interactive audio and video telecommunications systems is required.
Note the American Medical Association created a new telehealth modifier in 2017 (modifier 95 Synchronous telemedicine service), but Medicare does not recognize this modifier. When billing payers other than Medicare for telehealth, be sure to check that payers guidelines to determine correct modifier use.
Originating Site Fee Calls for Separate Coding
A telehealth facility fee is paid to the originating site. You may submit claims for the facility fee using HCPCS code Q3014 Telehealth originating site facility fee.
Written by Marg M. Strein with John Verhovshek, MA, CPC
Resources:
MLN Matters Number MM10393 "Summary of Policies in the Calendar Year (CY) 2018 Medicare Physician Fee Schedule (MPFS) Final Rule, Telehealth Originating Site Facility Fee Payment Amount and Telehealth Services List, and CT Modifier Reduction List" (PDF, 295KB)
Telehealth Services Fact Sheet (ICN 901705) — February 2018 (PDF, 596KB)
MLN Matters Number MM10152, "Elimination of the GT Modifier for Telehealth Services" (PDF, 185KB)
Latest posts by John Verhovshek
(see all)