Documenting Drug Allergies and Drug Intolerance
May 1, 2018
Comments Off

on Documenting Drug Allergies and Drug Intolerance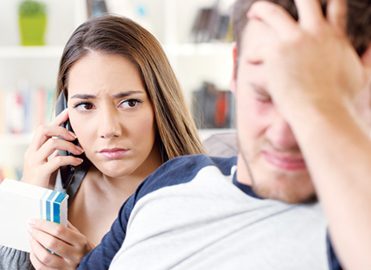 Promote coding specificity and improved quality of care.
It's extremely important to teach patients the difference between true allergic reactions to drugs and anticipated adverse effects to drugs because treatment decisions could be affected. When patients are able to accurately describe their symptoms, physicians are better equipped to improve health outcomes and generate quality data through accurate diagnosis coding.
Drug Allergy vs. Intolerance
An allergic reaction occurs when the immune system overreacts to a harmless substance, such as a drug, which triggers an allergic response. Intolerances to drugs may produce similar symptoms, but do not involve the immune system.
For example: A patient may indicate that he is "allergic to penicillin" because he experiences diarrhea when taking penicillin. A patient may say she is "allergic to aspirin" because taking aspirin gives her heartburn. A patient may claim to be "allergic to cough syrup with codeine" because he experiences constipation and drowsiness when taking opium-derived medications. Such adverse effects are drug intolerances, rather than allergic reactions.
Symptoms of allergic drug reactions may include:
Constriction of the airways and wheezing or breathing difficulties, tightness in chest
Fainting, dizziness, confusion, or weakness
Fall in blood pressure, sometimes to dangerously low levels
Fever
Hives, rashes, and itching
Swelling of tissues (in the face, tongue, lips and/or throat), which can impact breathing and swallowing
Tachycardia
Weak pulse, paleness
Vomiting
When coding an adverse effect for a drug that was correctly prescribed and properly administered:
Code for the side effect of the drug (e.g., diarrhea);
Code for the adverse effect of the drug; and then
Code the underlying treated condition that necessitates the drug.
Adverse Effect Example
Here's an example of an adverse effect from a properly prescribed and properly administered drug and how to code:
Initial encounter for opioid-induced constipation due to hydrocodone the patient takes for chronic pain. Chronic pain caused by lumbosacral spinal stenosis and intervertebral disc disorders in the thoracic region with radiculopathy, which were diagnosed four years ago.
K59.03          Drug induced constipation
T40.2X5A     Adverse effect of other opioids, initial encounter
M48.07         Spinal stenosis, lumbosacral region
M51.14          Intervertebral disc disorders with radiculopathy, thoracic region
G89.29         Other chronic pain
Allergic Reaction Example
Here's an example of an allergic reaction to medication:
Initial encounter for a patient who went into anaphylactic shock after taking properly prescribed and properly administered penicillin for cellulitis of the buttock.
T88.6XXA     Anaphylactic reaction due to adverse effect of correct drug or medicament properly administered, initial encounter
T36.0X5A     Adverse effect of penicillins, initial encounter
L03.317         Cellulitis of buttock
Documentation Must Be Specific
If you're in a position to educate your service providers or clinical staff, ask them to be specific about the drug reaction the patient experienced, and to document which drug caused the reaction. This will help differentiate between a patient with a true drug allergy and a patient with a drug intolerance. This documentation may also help support a higher level of medical decision-making for an evaluation and management service, aid the service provider in choosing an alternate medication, and promote quality patient care.
---
Resources
Here are two good articles relating to drug allergies and adverse effects:
Merck Manual Consumer Version. Smith Marsh, Daphne. "Allergies to Drugs:"
www.merckmanuals.com/home/drugs/adverse-drug-reactions/allergies-to-drugs
American Pharmacists Association. "Allergy or Adverse Effect: Teach Patients the Difference," March 1, 2014: www.pharmacist.com/allergy-or-adverse-effect-teach-patients-difference
Latest posts by Maryann Palmeter
(see all)