Shape up your Post Bariatric Contouring Claims
May 1, 2018
Comments Off

on Shape up your Post Bariatric Contouring Claims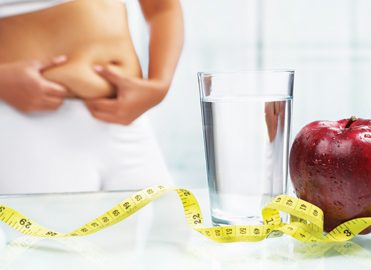 When excessive skin becomes a problem, documentation must prove removal is necessary, not cosmetic.
By Victoria Moll, CPC, CPMA, CPRC
One-third of the adult U.S. population is considered obese. With all the associated health risks, such as hypertension, heart disease, and diabetes, this condition has been a big focus for many healthcare organizations. Insurance companies are increasing coverage of weight loss surgery as treatment for obesity – but getting approval for the post-bariatric skin removal can be a battle.
Medical Necessity Is Key to Skin Removal Coverage
Patients who have undergone a massive weight loss typically have an extensive amount of excess skin. This skin is not only visually bothersome, but can impair simple things such as finding appropriate-fitting clothes. In some extreme cases, the hanging abdominal skin, called a pannus, can even stick out from the bottom a patient's undergarments and extend down a pant leg. The weight of this skin can cause difficulty exercising or back pain. The person may develop circulation problems, and the folds can easily develop rashes and skin infections. Because little medical research has been done to support necessity of these claims, the surgical removal of excess skin is often denied coverage by insurance companies.
As the numbers of weight-loss surgery patients continue to rise, so does the need to address the resulting excess skin. A common area of concern is the abdomen, and most insurances require this skin to hang past the mons pubis (a Grade 2 panniculus) and have a documented history of skin problems, such as rashes or intertrigo, to approve surgery.
There are several methods to remove abdominal skin, some of which involve only a horizontal incision. Others may require a vertical extension if there's troublesome hanging tissue from the upper abdomen. Abdominoplasty, trunkplasty, panniculectomy, and abdominal lipectomy are terms used to describe different methods of surgical treatment of redundant abdominal skin.
The reconstructive correction of an abdominal pannus is coded 15830 Excision, excessive skin and subcutaneous tissue (includes lipectomy); abdomen, infraumbilical panniculectomy. This procedure includes creation of flaps or adjacent tissue rearrangement, if needed, so those components are not separately billable.
For example, if insurance covers a panniculectomy and the physician creates additional vertical extensions simply to better contour the patient, that portion is not billable to insurance with the adjacent tissue transfer codes:
14301     Adjacent tissue transfer or rearrangement, any area; defect 30.1 sq cm to 60.0 sq cm
+14302                each additional 30.0 sq cm, or part thereof (List separately in addition to code for primary procedure)
The Centers for Medicare & Medicaid Services (CMS) instituted a medically unlikely edit of eight units for 14302; a large number of units would trigger a request for supporting documentation.
The add-on code for abdominal reconstruction, 15847 Excision, excessive skin and subcutaneous tissue (includes lipectomy), abdomen (eg, abdominoplasty) (includes umbilical transposition and fascial plication) (List separately in addition to code for primary procedure), causes confusion because the same code is used for the suturing of the abdominal muscles and for relocating the umbilicus after the removal of the abdominal skin. Although relocating or reconstructing the bellybutton for a normal appearing abdomen may be a medically necessary procedure, the suturing of abdominal muscles is often considered cosmetic. Diastasis recti is an abdominal separation that can occur from pregnancy, obesity, or other common wear and tear of the body. Correction of the diastasis recti is what often takes a reconstruction into "tummy tuck" territory. When authorizing approval for this CPT® code, prove medical necessity.
Know What Options Are Available
Other procedures, such as brachioplasty (15836 Excision, excessive skin and subcutaneous tissue (includes lipectomy); arm) and thigh lift (15832 Excision, excessive skin and subcutaneous tissue (includes lipectomy); thigh), require the same amount of aggressive documentation, but are less likely to be covered by insurance. Be sure to include all the appropriate medical diagnoses and avoid terms such as "cosmetic dislike" for procedures that are truly reconstructive in nature.
Bariatric centers having obtained the Center of Excellence designation are required to cover plastic surgery topics as part of their program. These programs should discuss the aftermath of the rapid weight loss, as well as educate patients on who to contact and what to record if they start experiencing problems. Most insurances require documentation of problems and may require issues to persist despite medical treatment for a certain number of months.
Patients should see their primary care physician when problems start, so they will have the proper medical documentation of failed conservative efforts (such as prescription powders and creams) if plastic surgery is needed. The American Society of Plastic Surgeons has resources available to find a qualified board certified plastic surgeon.
---
Victoria Moll, CPC, CPMA, CPRC, is a coding educator for Penn State Health St. Joseph in Reading, Pa. She has over 10 years of multi-specialty experience in coding, auditing, and healthcare management with expertise in Plastic and Reconstructive Surgery. She is 2018 president of the Allentown, Pa., local chapter.
Latest posts by Guest Contributor
(see all)