When Automation Is Dangerous: The Pitfalls of EHRs
May 1, 2018
Comments Off

on When Automation Is Dangerous: The Pitfalls of EHRs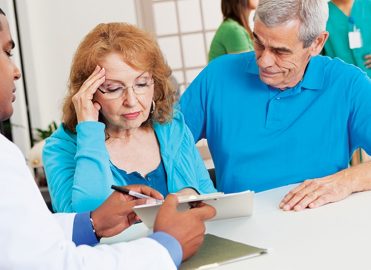 Timesaving tools can be financially burdensome on the patient and a compliance liability for the provider.
By Cindy Rushton, CPC
As a coder and biller for more than 21 years, I can spot errors on my medical bills, as well as my loved ones' bills. With my husband's permission, I'll share one of my more egregious billing battles to explain the importance of correct coding, billing, and collections, and how electronic health record (EHR) automation can be dangerous.
EHR Charge Generators
My husband's cardiologist office uses an EHR to generate charges directly from the record. This is a handy, time-saving tool for a medical office to have — and many do. But setup of these EHRs is key. If setup is incorrect or rushed, billing errors create frustration for both patients and billing staff.
In this case, the cardiologist's EHR automatically added modifier 25 Significant, separately identifiable evaluation and management service by the same physician or other qualified health care professional on the same day of the procedure or other service to every evaluation and management (E/M) service reported when an electrocardiogram (EKG) was also done.
Automatically appending a modifier to a code is dangerous. It's not a problem if a coder reviews the record to determine whether the modifier is appropriate before sending a claim, but that didn't happen in this case.
Instead, modifier 25 was appended to nurse visit E/M code 99211 Office or other outpatient visit for the evaluation and management of an established patient, that may not require the presence of a physician or other qualified health care professional. Usually, the presenting problem(s) are minimal. Typically, 5 minutes are spent performing or supervising these services for a pre-scheduled EKG done by nursing staff. The nurse ran through his medication list, asked a few other cursory questions, took his blood pressure and pulse oximetry, hooked him up to the EKG, ran the strip, unhooked him from the EKG, and released him. This scenario does not qualify for modifier 25. There was nothing distinct or separately identifiable about the E/M because the plan of care for the current episode was already established, and the EKG was pre-scheduled as part of the plan of care.
Post-payment Blues
A review of the insurance explanation of benefits showed we were assessed a visit copay of $28 for 99211-25, plus co-insurance of $4.83 for the EKG. I recognized the possibility of a billing error and asked my husband for a copy of his record for that date. I wanted all the information before officially calling it an "error."
What we received was the EKG tracing with a handwritten notation by the cardiologist who reviewed it, and a "nurse note" with a date reflecting the day my husband made the request. This means the "nurse note" did not exist until we asked for the record, and it consisted of only the minimal information listed above.
I called the cardiologist's billing office to discuss the billing error. I asked why modifier 25 was appended on the claim, and was told, "That's just what we have to do to get paid" (no kidding).
I explained how and why the service did not qualify, and I was directed to the billing manager. The billing manager took my complaint and told me she'd have to research it and call me back. Ten days later, I receive a call that the copay of $28 had been removed, and we owed only the $4.83.
Problem solved, right?
Wrong!
Their EHR continued automatically appending modifier 25 to every nurse visit going forward. I had to continue battling them.
My second call netted me a billing clerk, who responded, "It's because the nurse spends time setting up the machine and hooking it up." I explained that work is included in the technical component of the EKG. She then said, "You cannot expect to walk in here and get an EKG for $35! We're not a free clinic!"
I asked her to check with the billing manager because we had gone through this issue previously. The billing clerk came back on the line, more humbled and less defensive, to inform me the copay would be removed from the account.
The third time I had to call, I went directly to the billing manager, who said the copay would be removed. She also said they were "getting a new system," and that scenarios such as ours will be reviewed by coders prior to billing.
Patient Perspective
Imagine how many patients this happened to. Imagine patients who don't have our coding knowledge. They get the bill and pay it, never knowing they were overcharged.
There's a plethora of articles regarding how coding incorrectly raises red flags at the payer level, and how it affects the bottom line of a medical practice, but not much is written about the effects on the patient. The patient is the heart and soul of every practice and should be regarded as such. Without them, there's no reason to do what we do. Patients expect high-quality work from their physician and they should expect the same high-quality work from the billing office.
The same time and care should be invested when working with open patient balances. (That's a story for another day.)
Takeaways
Modifier 25 is one of the most overused and abused modifiers we have at our disposal. Do your research. Use modifier 25 wisely and appropriately.
EHR setup requires significant time and effort to make it function properly. While it may be a time-saver initially, keep in mind that it takes at least twice as long (and is more expensive) to fix an error than to review it for accuracy, initially. Take extra care before turning on EHR functions such as modifier auto-assignment.
Although it's easy to become defensive or self-righteous when coding choices are questioned, investigate further to ensure proper coding. Research things for yourself to make sure what you're told by experienced coders is current and accurate information.
Be diligent. Investigate, learn, and strengthen your work quality. As a general rule, one source is not enough to make a determination. Obtain multiple, reputable sources to back up your coding decisions. You are an essential part of quality care.
---
Cindy Rushton, CPC, has over 21 years' experience in coding, billing, and accounts receivables cycle management across multiple specialties. She creates payer-level coding and billing edits, and is a member of the Oklahoma City, Okla., local chapter.
Latest posts by Guest Contributor
(see all)