Don't Overlook Aortic Atherosclerosis for HCC Coding
May 1, 2018
Comments Off

on Don't Overlook Aortic Atherosclerosis for HCC Coding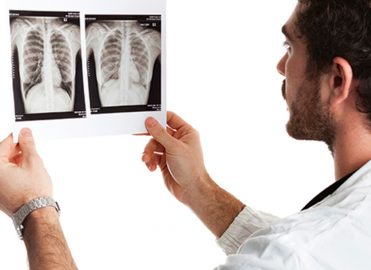 Train radiologists and physicians to work together to capture this deadly disease in the medical record.
By Mary E. Wood, CPC, CPC-I
There are certain hierarchical condition categories (HCCs) that specialists feel comfortable capturing, which include hypertension, diabetes, and chronic kidney disease. The manifestations of all three of these diseases find their way into multiple specialties and are part of those specialties' examinations, procedures, tests, and documentation.
There is another chronic condition that specialty physicians can capture and document successfully: aortic atherosclerosis (AA). Many physicians will not capture this diagnosis, however, because the thought process is, "I don't treat that part of the body." Educating clinicians on the importance of capturing this condition is essential.
This Killer Is Common
The American Heart Association (AHA) states that coronary heart disease is the number one killer of Americans. Capturing this condition directly affects the quality of care for the patient. Here are some facts to support the importance of capturing this condition for your patient population:
More than 15.8 million Americans have known coronary artery disease.
Approximately eight million Americans have had a heart attack.
This year, alone, approximately 500,000 people will die of coronary artery disease and more than a million will have a heart attack.
A third of all deaths of Americans older than 35 are due to coronary artery disease.
After age 40, approximately 50 percent of men and one-third of women can expect to have coronary artery disease.
Atherosclerosis is an important independent risk factor for abdominal aortic aneurysm (AAA). People with AAA often have atherosclerosis.
Signs, Symptoms, and Studies
Common signs and symptoms of AA include chest pain, pain in the leg, arm, or anywhere else that has a blocked artery, shortness of breath, fatigue, and muscle weakness in the legs due to lack of circulation.
A misconception is to think the cardiology department is the only qualified specialty to capture and document aortic atherosclerosis. In fact, this condition crosses department specialties to include, neurosurgery, gastroenterology, spinal surgery, cardiology, head and neck surgery, and oncology. Studies that these specialties may conduct to capture and document this condition include:
Chest X-rays
Abdominal imaging
Imaging of major vessels
Spinal imaging
Angiography
Capturing AA May Require a Team
A team effort may be required to capture this condition. For example, consider whether the patient is going outside of your facility to have imaging studies done, or whether they are done within your clinics. If you are sending patients to your facility's imaging departments, your radiologists (with training and support) can add the presence of AA to the imaging report. This allows the treating physician to pull the imaging study information into their note and capture the diagnosis.
If the patient is sent outside of your clinic, then physicians can document a secondary interpretation of an imaging study in their notes. For example, the oncologist who is seeing a patient for a suspected gastrointestinal stromal tumor receives the computed tomography scan back, and sees not only the abdominal mass, but also the presence of AA. This condition will affect the patient's ability to undergo surgery or radiation and chemotherapy, and should be captured in the patient's medical record to support the level of medical decision-making.
---
Mary E. Wood, CPC, CPC-I, has 30 years of coding, auditing, and consulting experience. She traveled extensively for five years as a consultant and gained experience on a variety of projects. She is an U.S. Air Force veteran, and teaches retired veterans and military spouses medical coding. She is active in various veterans groups. Wood is a member of the Sacramento, Calif., local chapter.
Latest posts by Guest Contributor
(see all)