Be an HCC Coding Hero in the ED
May 1, 2018
Comments Off

on Be an HCC Coding Hero in the ED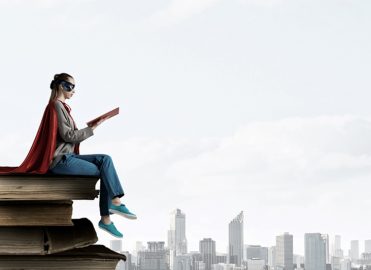 As a Certified Risk Adjustment Coder (CRC™), you're an advocate for payers, providers, and patients.
By Richard "Rik" Salomon, CPC, CRC
HCC (hierarchical condition category) coding affects payers, providers, and patients in every setting. But capturing HCC codes in the emergency department (ED) is complicated because of the urgency to process patients quickly. Primary care physicians have the time and resources to properly evaluate their patients. All chronic conditions of the patient can be addressed, and disease burdens can be appropriately managed. Although time is of the essence in the ED, HCC coding is no less important. Let's look at a scenario that illustrates this point.
A Case for HCCs
Mrs. Smith had a fall at home two days ago, and she continues to experience dizziness and throbbing neck pain. She's afraid of physicians, and has limited funds for things like co-pays. She is also struggling to keep up with her insulin and regular visits to her primary care physician. Yielding to her daughter, however, she goes to the ED to be seen by a physician.
Mrs. Smith is checked in to the ED and taken to a room for assessment. The physician assistant reviews her concerns and findings with the attending provider. She is diagnosed and treated for her head and neck pain, given pain medication, and discharged home.
The physician dictates the documentation of the encounter. After making its way through the proper channels, it's queued for completion by the coder. The codes are applied, and the bill is submitted. End of story. Or is it?
How Coders Can Help Patients
HCCs are assigned by the Centers for Medicare & Medicaid Services (CMS) and give certain chronic conditions a selected value or weight. The goal of an HCC coding specialist (someone who has the CRC™ credential) is to capture all active and chronic conditions documented by the provider. This is important because many chronic conditions have causal relationships, which create disease burdens.
Diagnoses are grouped together by clinical relationships (severity, similar cost implications, etc.). These diagnoses reflect the overall health status of the patient, as well as the likelihood that the patient will require additional medical services in the years to come. Documentation of each of these chronic conditions allows the HCC coder to capture all the diagnoses, which will allow CMS to determine the patient's risk adjustment factor (RAF). As the RAF increases, so does the capitation payment for that beneficiary. It also affects the Medicaid managed care payers and Affordable Care Act (ACA) plans by providing them consistent and proper diagnosis documentation on their Medicare Advantage members.
All Medicare Advantage patients are assigned a risk adjustment score by CMS. The average Medicare patient has a RAF score of 1.0. These RAFs, when added to the risk adjustment score from the patient's age, status, and other significant demographic information, can create a significant adjustment in the coverage amount for the Medicare patient for the following year. The higher the RAF, the more complex the patient's disease burden.
When encounters are coded correctly, we can capture the HCCs that raise the weight of the patient's risk adjustment score. It's one way that coders can assist the patient.
How HCCs Affect the Patient
In Mrs. Smith's case, a simple review of her story brings up many questions:
Has she seen her provider or any physician within the past year?
Has her fear of physicians kept her chronic conditions from being properly managed?
She also mentions struggling with taking her medications on a regular basis. Is there under-dosing due to forgetfulness or lack of funds?
Are there other disease burdens that were not addressed during the encounter?
Where is the documentation, and is it appropriately verified by a qualified provider?
The list of questions goes on and on.
How HCCs Affect Providers
It is imperative for providers to understand the importance of HCCs. A patient's chronic conditions must be reported by a qualified provider at least once per year. And the diagnoses must be documented during a face-to-face encounter. What if this is the only time Mrs. Smith has been seen by a provider in the last year? With the documentation provided, is she expected to have an acceptable risk adjustment score, ensuring proper medical treatment for next year?
When the ED physician takes the time to address the patient's chronic conditions, we have the information necessary to capture the appropriate codes. Each code should be as specific as possible. For example, Mrs. Smith mentioned insulin. If the provider addresses her diabetes and long-term insulin use, we can capture those codes and assign an appropriate HCC code.
Perhaps Mrs. Smith has other chronic conditions with causal relationships. These would create disease interactions that require an even higher level of medical management. With proper HCC coding, her amount of coverage will be appropriately adjusted so her chronic conditions are properly managed next year.
For instance, what if she went to a routine eye examination a few months ago and was diagnosed with macular degeneration? Without a recent visit to her provider, this diagnosis wouldn't be documented, and the HCC could not be captured (i.e., diabetes with macular degeneration). This would affect Mrs. Smith's RAF score for next year.
Another concern is the patient's past medical history. In many cases, pertinent medical history and chronic conditions will find their way into these parts of the documentation (hypertension, congestive heart failure [CHF], chronic obstructive pulmonary disease, below-knee amputation, ostomy status, etc.). It is the responsibility of the provider to review the past medical history and problem lists, identify conditions requiring continued medical management, and address them when relevant or when affecting patient care. The provider also should recognize which conditions are active, and which ones are "history of" diagnoses. The HCC coder should capture all active chronic conditions addressed by the provider.
HCCs Are an Opportunity to Improve Documentation
Take a proactive approach to improve documentation through provider education. Coding professionals are in the position to continually support and educate ED providers. We can offer consistent, pragmatic feedback regarding the importance of capturing HCCs. Educating our providers on the importance of documenting patients' chronic conditions and disease burdens will help ensure optimal code capture. Providers should be as specific as possible, avoiding the use of vague language in their diagnoses. "Rule out CHF," "Suggestive of ALS," or "Consistent with PVD" are not definitive diagnoses in the ED. Continued education and support for your ED providers will ensure proper HCCs and, inevitably, improve the accuracy of risk adjustment scores for patients.
Mrs. Smith arrived at the ED with signs and symptoms of pain, requiring minimal attention. If the provider used risk adjustment methodologies, her chronic conditions and disease burdens would've been addressed, increasing her risk adjustment factor. This notable change would guarantee an increased amount of coverage for the patient, higher payment from Medicare, and quality reporting.
As an HCC coder, this is your opportunity to benefit the overall quality scores of the patient, the quality of clinical care, and the overall patient experience.
---
Richard "Rik" Salomon, CPC, CRC, is an HCC/acuity coding specialist for Atrium Health at Carolinas Healthcare System in Charlotte, N.C. His position involves coding Medicare Advantage patient encounters in the ED. Salomon is experienced in health information management, coding education, and auditing. He is the secretary/treasurer of the "Carolina Coders" Charlotte, N.C., local chapter.
Latest posts by Guest Contributor
(see all)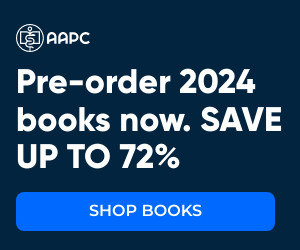 No Responses to "Be an HCC Coding Hero in the ED"